SBDC Grant Will Help Regional Small Businesses
Published
Wednesday, January 24, 2018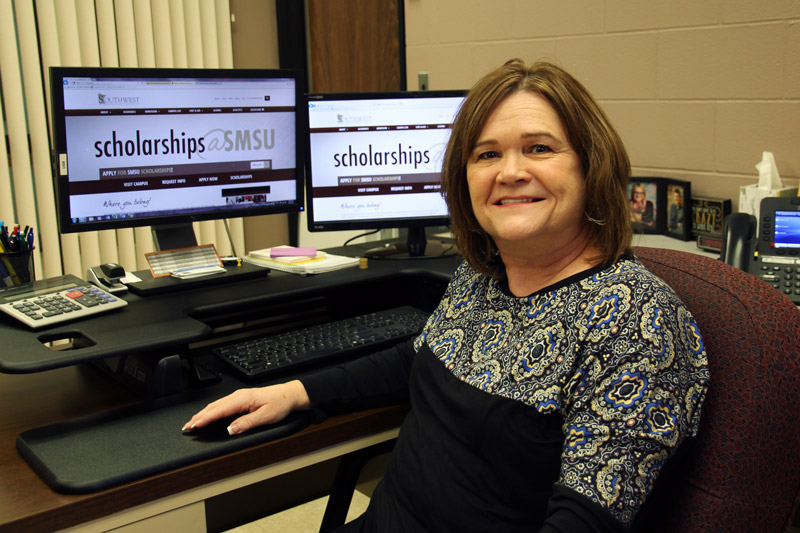 Liz Struve
The Small Business Development Center at Southwest Minnesota State University was given a big boost recently when it received a $172,000 award from the Minnesota Department of Employment and Economic Development (DEED).
"It was a competitive grant open to qualified organizations that can provide business development assistance and services," said Regional Director Liz Struve of the SBDC. "The area we shine in is doing outreach within our region."
There are nine SBDC regional offices in the state of Minnesota, said Struve.
"When the grant came out, they told us the areas they'd like to see some concentration in," she continued. "We in turn told them what we thought we could do."
She said the local SBDC office has over 250 clients it sees each year, and that number will greatly increase with the grant money.
The grant will be used for assistance and facilitation in the growth and success of entrepreneurs and small businesses in southwest Minnesota. Special focus groups identified within the grant application include Native Americans, ethnic minorities and other Greater Minnesota businesses.
 "We have projected that with SBDC core funding and the additional grant funding received, the Southwest SBDC will serve over 500 entrepreneurs and small businesses within the next 18 months," said Struve.
Struve said the grant will allow her office to work more closely with those targeted clients named in the grant to assist them in more complete compliance with state and federal regulations.
"We'll also be developing a couple of seminars and meet one-on-one with clients to develop exit strategies if they wish to sell their business," she said. "It will help them understand what bankers are going to be looking for, and what to do as they work toward selling their business."
Her office offers many services to entrepreneurs within the region and she said the additional funding will enable the SBDC to widen the scope and depth of its services.