Melanie Kedl Looks Forward to Life After Graduation
Published Thursday, February 08, 2018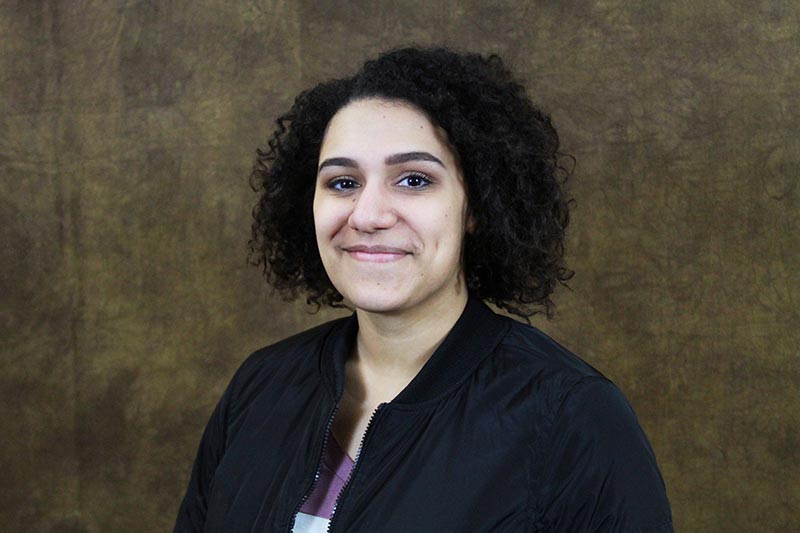 Melanie Kedl
SMSU senior Melanie Kedl looks forward to the next phase of her life. Whatever that may be.
The senior Social Work major is finishing up her degree with an internship at Southwest Health and Human Services, in the child protection unit. She works approximately 35 hours per week. "I have no other courses," she explained.
After finishing her duties there, she then goes to work for Habilitative Services "for about 30 hours per week," she said. "I don't get a lot of sleep."
A Lamberton native, she entered SMSU with over a year's worth of credits, thanks to her participation in the College Now concurrent enrollment program so popular with students today. "I did a lot of PSEO, and also (tested out) of some courses," she said. "I had about two years to go but then I changed majors. I came here and started with Psychology, and was going to graduate with a four-year degree in two years, but then I changed my major to Social Work, so I guess it will be four years, like other students," she said.
She said that child protection gets something of a bad rap. "It's not as gloomy as people make it out to be. That's a stereotype," she said.
"I remember my first day (of the internship). It was sink or swim. I floated that first week," she said.
"I work with people that are passionate about what they do; their goal is uniting children back with families, and they're all very helpful. They're showing me the ropes, taking me places, and trusting me to do some of the work."
Kedl is one of 20 social work students completing their internships before they graduate in May.  They are placed at 14 different agencies, ranging from Princeton to Watertown, S.D., and Luverne. Each student needs to complete 440 hours for their practicum.
Jim Smalley, Assistant Professor of Social Work, calculated that, using the Independent Sector's rate for volunteers of $24.14 per hour, that those 20 social work students will provide $212,432 worth of service to their agencies this semester.
"The senior year internship, or practicum as we call it, is the staple of every social work program in the country," said Smalley. "The great part of being able to oversee the practicums is to see how many of our SMSU graduates are now in positions where they are taking our current students for internships, so it is a wonderful way to connect our alumni with our current crop of students."
Kedl originally thought she'd run track for the Mustangs, but that didn't work out. She has a daughter, Alannah, who just turned one. In December she'll marry David Evjen, a three-time wheelchair basketball team MVP and current graduate assistant for the team.
She'd like to continue in child protection once she graduates, or as an adoption social worker. "I like the idea of helping create a family that way. I'd like to stay in Minnesota; I was thinking of going to the Cities."
For Kedl, one class is all it took to convince her that Social Work would be her major. "If you're not sure, just try it anyway," she said. "All it took me was my first class to know that this is what I want to do."
Related Articles