Commencement May 5 at SMSU
Published Monday, April 30, 2018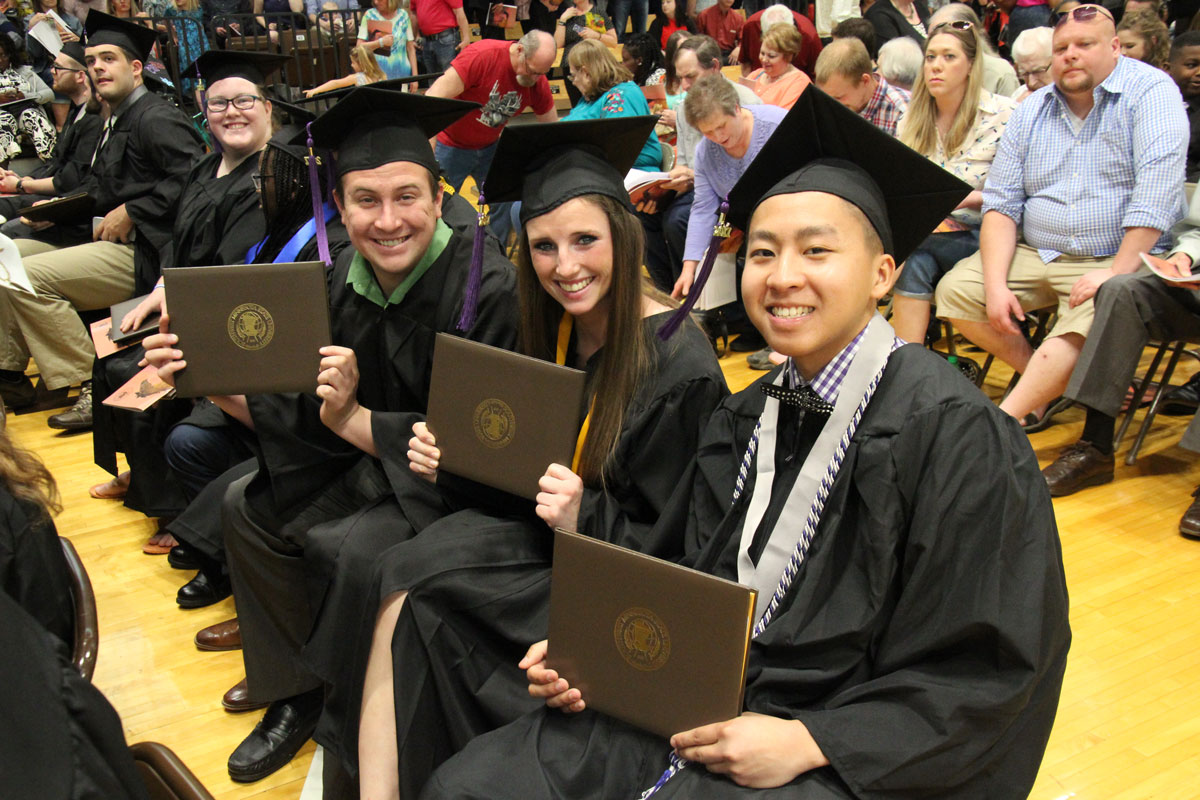 Graduates at the Commencement Ceremony
Southwest Minnesota State University will hold its 50th anniversary commencement exercises at 10 a.m. on Saturday, May 5 in the Recreation/Athletic Facility on campus.
A total of 646 students are eligible to participate in commencement this year.
The keynote speaker is Steve Binder, Class of 1979, Executive Vice President and President of Hormel Business Units, based in Austin, Minn.
Professor of Psychology Dr. Christine Olson will be presented with the Cathy Cowan Award, the university's most prestigious honor. It is named after the late faculty member Cathy Cowan, and is awarded to an individual who has contributed greatly to the university and the region.
An Outstanding Senior Award will also be presented during commencement.
SMSU President Dr. Connie J. Gores will hand out certificates, with assistance from Dr. Dwight C. Watson, Provost, and Dr. Raphael Onyeghala, Dean of the College of Business, Education and Professional Studies and Dr. Aimee Shouse, Dean of the College of Arts, Letters and Sciences. The official reader of student names for commencement is Dr. Jan Loft, who retired in 2017.
Amanda Fredlund will represent the Minnesota State system Board of Trustees.
There will be a Presidential Reception in the upper level of the Student Center following commencement. It will feature a light lunch and beverages.
The event will be streamed live at: www.marshallstudio1tv.com/main.
Related Articles