Broze to Intern for Senator Klobuchar
Published Thursday, May 10, 2018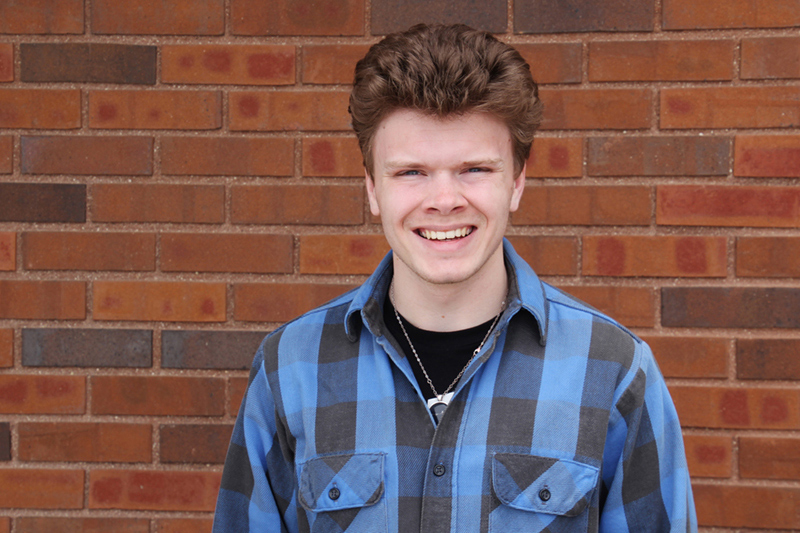 Ben Broze
SMSU junior Ben Broze will be an intern in U.S. Senator Amy Klobuchar's Minneapolis office this summer. Broze was an intern in Minnesota Governor Mark Dayton's office during the summer of 2017, and he believes the experience prepared him for the type of work he will be doing for Klobuchar.
A North Mankato, Minn., native, Broze is the son of Joe Broze and Maureen Gustafson. He is a Professional Writing and Communication major with a minor in Political Science.
He expects the internship duties to be similar to his governor's office internship, where he worked with the press secretary and communications advisor on social media and newsletters. "It will be local issues, but on a national level," Broze said. "Last summer I did a lot of writing and communication work, along with creating content and posting it online." He also attended press conferences to take notes and record audio.
"I loved the atmosphere," he said. "Last year it was great working with committees and people, seeing reporters, and monitoring the media. I was able to get involved in issues I care about."
Broze has numerous family political connections, including his great-uncle, Russ Stanton, an SMSU alumnus who was served a term on the Marshall city council as an undergraduate student. Broze's mother helped found MN Works, an organization that helps special needs individuals ­— like his sister, Emily, who has Downs Syndrome — to find jobs. His father is a social studies teacher, which inspired Broze's interest in current events.
"I believe honest, hardworking people can make a difference in politics," Broze said. "I want to help make a difference for people and communities."
Broze is excited about the opportunities for upward mobility after this internship. "Hannah Hankins was an intern in this office, was hired after graduation, and eventually worked in the White House under the Obama administration," Broze said.
He hopes to work in the future as part of the communications staff of an elected official or state department.
"I want to be in a position that helps communities grow, whether that is finding work for people with special needs, ensuring voting rights, expanding education opportunities, or building connections between rural and urban districts," he said. 
On campus, Broze is involved in College Democrats, The Spur student newspaper, work study in the Admissions Office, and as a student-athlete on the SMSU cross country and track and field teams.
"I'm just excited," Broze said. "I graduated high school and knew I had an interest in government, and this reaffirms that I can make this into a career."
Related Articles