Graduate Gift Project Adds Trees to Campus
Published Thursday, May 10, 2018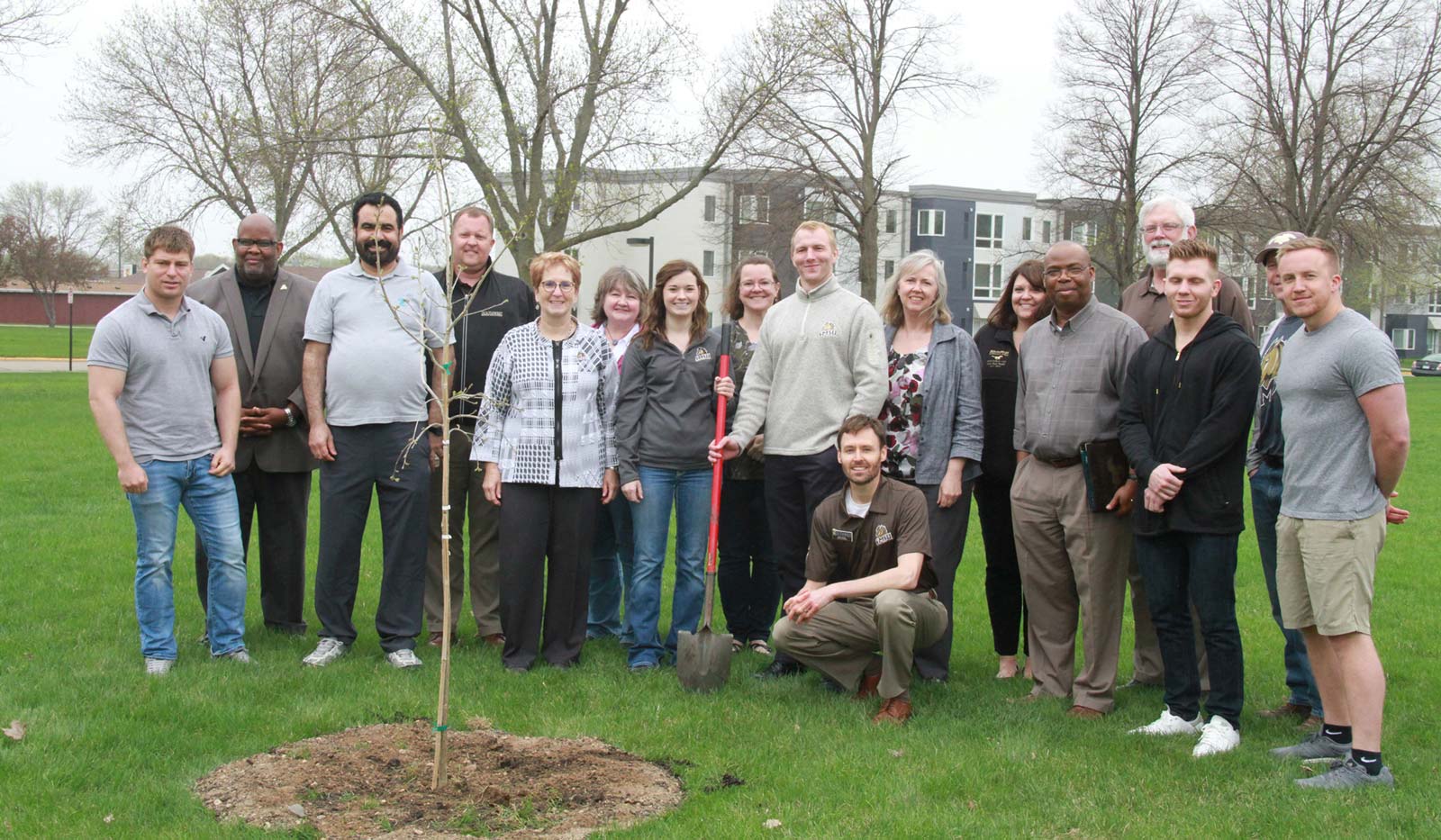 The last of 22 trees was recently planted
The SMSU campus has 22 new trees, thanks to the Graduate Gift Project.
The Class of 2018 graduates, along with others from the University community, raised over $1,000 toward the project, a figure that was matched by the SMSU Foundation.
A total of 11 St. Croix Elms and 11 Burr Oaks were planted at two areas on campus. Eleven are located in a circular fashion around the Central Field (site of the old F Hall), and 11 are located along Birch Street, west of the Foundation Residence Apartments, toward Mustang Trail.
The Graduate Gift Project was first started in 2015. A committee of eight graduating seniors selected a project that will be beneficial to SMSU.
"It was the most successful Graduate Gift Project yet," said Erik Vogel, Director of Annual Giving and the coordinator of the program. "We've had almost 50 gifts, and over $1,000 raised, and the Foundation matches up to $3,000."
He said gifts are still being accepted for the project.
Jeff Jennings, Grounds and Roads Maintenance Supervisor, said there was a real effort to plant trees across campus when the University first opened its doors in 1967. "But over time, we've lost some trees — to storms, age, and construction. Our goal is to plant two trees for every one that is taken down."
The trees planted to the west of the Foundation Residence Apartments were planted between ash trees. "Those will come down sooner or later," said Jennings, referring to a spreading ash disease "that's made its way to Fairmont now. It won't be long before it's in Marshall."
"We appreciate the gifts for this worthwhile project," said Vogel. "Our seniors this year liked the fact they were the golden anniversary class, and many chose to contribute to the Graduate Gift Project."
Related Articles