Veronica Fischer '11 is Convocation Speaker
Published Thursday, August 02, 2018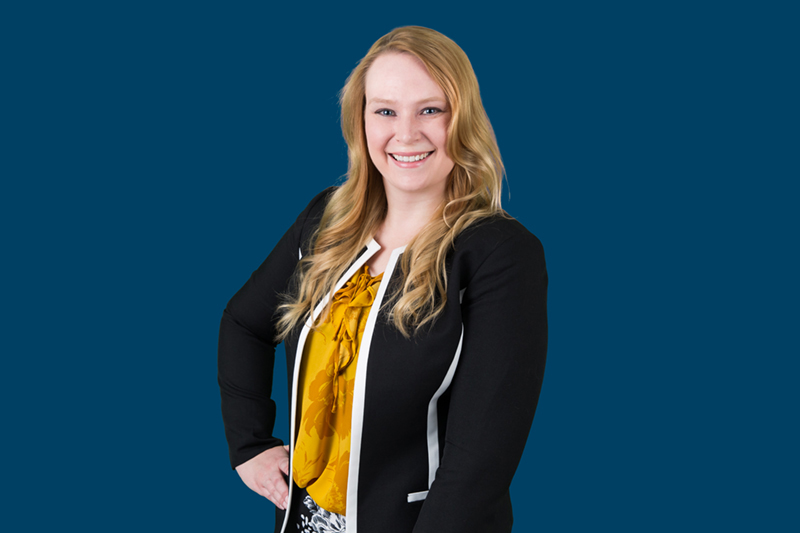 Veronica Fischer
Veronica Fischer, a 2011 alumna, will be the Convocation speaker during Gold Rush Days 2018.
Fischer, who graduated with Speech Communication and Philosophy degrees, will address SMSU's incoming freshmen at 9:30 a.m. on Friday, Aug. 24.
Gold Rush Days run Aug. 23 through the 26th. Freshmen will meet one another and participate in fun and informative activities to help them acclimate to college life.
Fischer is a Redwood Falls native and is employed at Toro University, Las Vegas. Nev., as the Director of Annual Giving and Alumni Relations.
Toro University is a nonprofit, private, Jewish-sponsored institution with approximately 1,500 students pursuing master's and doctoral degrees in health care and medicine. Toro University is part of a larger campus group with the parent campus in New York and a sister campus is in California.
"I am able to learn other cultures from a work perspective" she said.
"As part of my job, I connect with community partners and donors who give money to programs and scholarships. I also connect with alumni to inform them of what they are able to do to help Toro and inform them why it is important to give back," said Fischer.
At Convocation she plans on sharing her advice about stress and how to overcome it; why it is important to take away as much as you can from your college courses; and taking advantage of opportunities like meeting new people, joining a club or organization, or experiencing different cultures by trying food from around the world.
She recalled her first few days on campus 12 years ago, saying that she was unsure at first, but adapted and found things she was interested in.
"I remember my orientation well. I didn't know what I was getting myself into because I was a first -generation student," she said.
She spent all four years living on campus, in Sweetland Hall, Lincoln Center and Sybaris.
"I joined the forensics team on campus and had the opportunity to represent the district at the national level my last year at SMSU," Fischer said.
 "I'm looking forward to coming back to Minnesota to speak to incoming Mustangs, visit with professors and staff like Mark Fokken, Dr. Brett Gaul and Dr. Bill Pavot, meet up with friends and family, and consume foods they don't have in Las Vegas — Caribou coffee, Mike's Café, Culver's, Taco John's and Old Dutch potato chips," she said.
Related Articles