French Family Donates Egg Collection to SMSU
Published Friday, September 07, 2018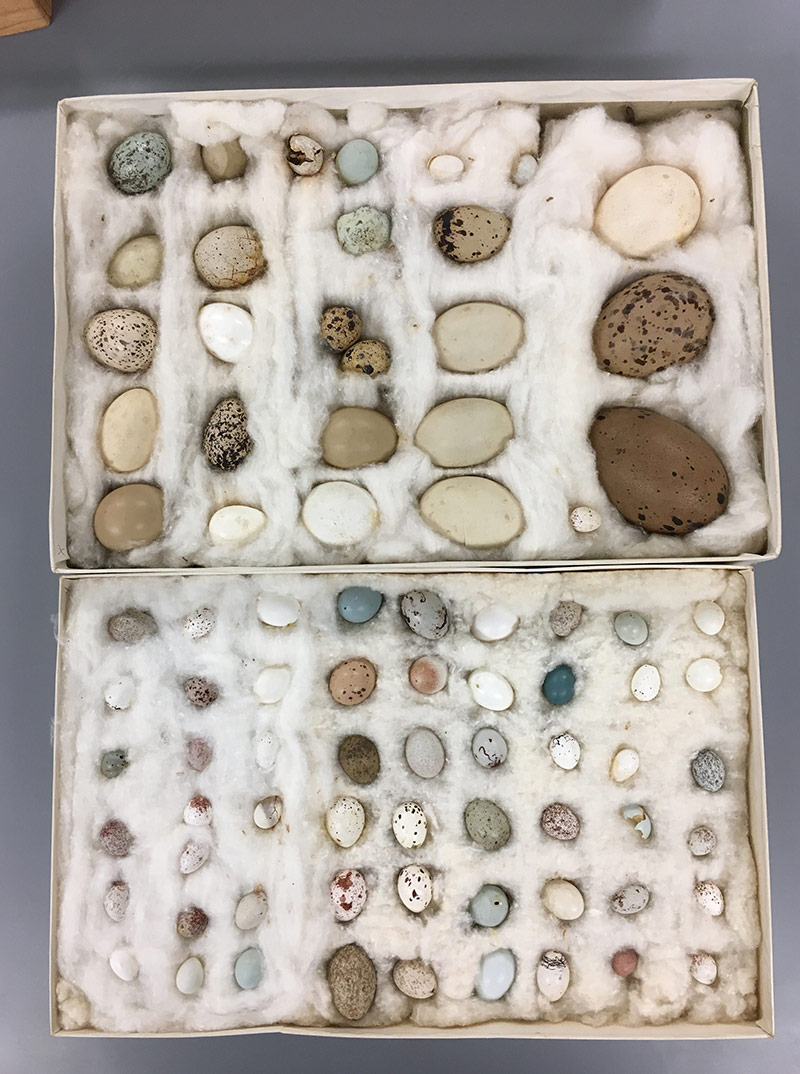 The French egg collection, donated to SMSU
The late Dean French, father of Assistant Professor of Agronomy Lee French, meticulously gathered an egg collection as part of a life-long hobby. He collected the eggs from the 1930s through the 1970s. As he collected different eggs, he blew the yolks out to create an empty shell and placed them on cotton bedding to better preserve them for decades.
After Dean French's death, his family found the collection and donated the eggs to the SMSU Science Department in August, 2018.
The family, in donating the collection, indicated it would like the eggs preserved for future generations to help educate, enlighten and create a passion for ornithology and general birding.
The French family has many ties to SMSU. Lee French commutes from Lamberton to teach ag courses at the University. He also received his degree from SMSU, along with other family members: his wife, Joann and his daughter, Michele Majeski; Lee's sister, Vicki Koewler;  and her husband, Dr. James Koewler.
Another sister of Lee's, Dr. Cindy Esselman, did not attend SMSU, but contributed to the egg donation to the University.
The fully-identified collection of 72 different eggs includes a variety of specimens that are different shapes, sizes, and colors. The  collection includes an egg from a peacock, loon, chipping sparrow and goldfinch, to name just a few.
 "We will definitely use the collection in our classes. We plan to incorporate the eggs in BIO 201, Biodiversity and Evolution this semester. They will also be used in a future ornithology class," said Professor of Environmental Science Dr. Emily Deaver.  
They will also serve as an educational tool for students and the community when they are put on display in the Natural History Museum in the Science and Math building (SM) on campus. Plans to renovate the museum are in process, and the egg collection should be on display in the summer of 2019.
Related Articles