SMSU To Host Math Conference
Published Monday, October 01, 2018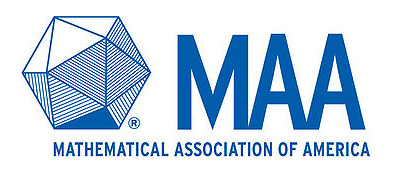 Mathematical Association of America Logo
Southwest Minnesota State University will host the Mathematical Association of America (MAA) North Central Section (NCS) Fall 2018 Conference on October 12-13. SMSU last hosted a MAA conference in 1975.
The NCS is made up of Minnesota, North Dakota, most of South Dakota and the Canadian provinces of Saskatchewan and Manitoba.
SMSU Assistant Professor of Mathematics, Matthew Zabka, said the meeting is primarily intended for professors to share their research or innovations in teaching methods. Students also have a chance to present their latest project, and Zabka expects several students to participate.
SMSU senior Brook Stang, double majoring in Applied Computational Mathematics and Computer Science, will be presenting her latest work, Continuous Nowhere Differentiable Functions.
The conference will consist of three plenary talks, each of which will last an hour, as well as several shorter contributed lectures. Two of the plenary speakers will talk about topological data analysis. The talks will be expository, meaning that any mathematician should be able to follow them.
There is a reception in the Lower Conference Center on Friday, Oct. 12 at 9 p.m. On Oct. 13, lunch will be provided by SMSU's Culinology program. RSVPs for the meal should be sent to matthew.zabka@smsu.edu by Friday, Oct. 5 at 5 p.m. The cost of the meal is $15.
Registration is $15 for everyone except students and invited speakers. There are three ways to register: Pay by cash or check at the registration table when you arrive at the conference; register and pay via credit card using the EventBrite site (nominal service charges apply); or pre-register online through the EventBrite site and pay when you arrive using cash or check (no service charge).
For more information regarding the event, contact Matthew Zabka by email:  matthew.zabka@smsu.edu or by phone, 507-537-6056.
Related Articles