SMSU Third in Military Friendly® Schools Rankings
Published Friday, January 25, 2019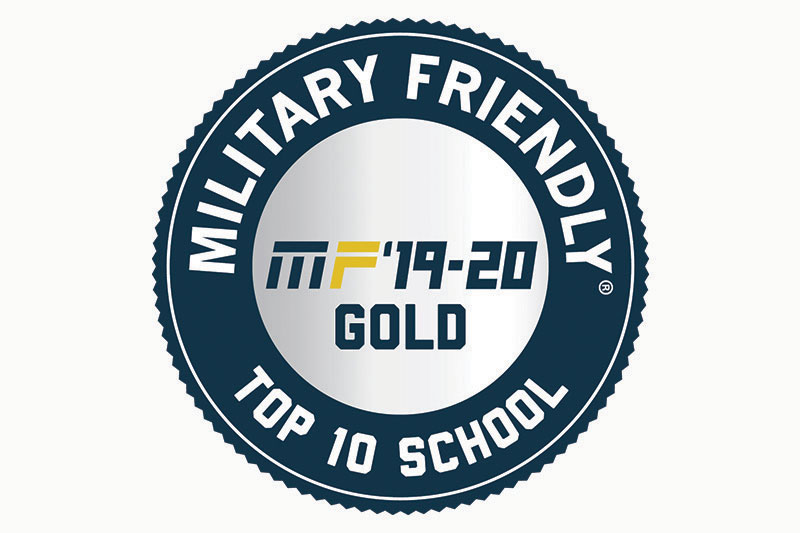 Military Friendly® badge
Southwest Minnesota State University has been ranked third in the country in the small public university class by Military Friendly® Schools.
Military Friendly® rates schools based on six categories: academic policies and compliance, admissions and orientation, culture and commitment, financial aid and assistance, graduation and career, and military student support and retention. SMSU exceeds the benchmark standard in all categories.
"We're very happy to have this number 3 ranking nationally," said Veterans Resource Officer Justin Guggisberg. "The entire university shares in this designation, because the support our veterans receive comes from the entire campus."
There are 11 college classifications within the rankings, such as large public, small public, research institutions, private offering doctorate, large community college, etc. SMSU is classified in the small public institution category.
Military Friendly® Schools' survey is the longest-running most comprehensive review of college and university investments in serving military and veteran students. Military Friendly® has a standard that measures an organization's commitment, effort and success in creating sustainable and meaningful benefits for the military community.
The 2019-2020 Military Friendly® Schools list will be published in the May issue of G.I. Jobs magazine. The list can also be found at: www.militaryfriendly.com.
For more information, contact Justin Guggisberg at: justin.guggisberg@smsu.edu.
Related Articles