Carolyn Bayerkohler Selected Musical Winner of Alma Mater Competition
Published Saturday, March 30, 2019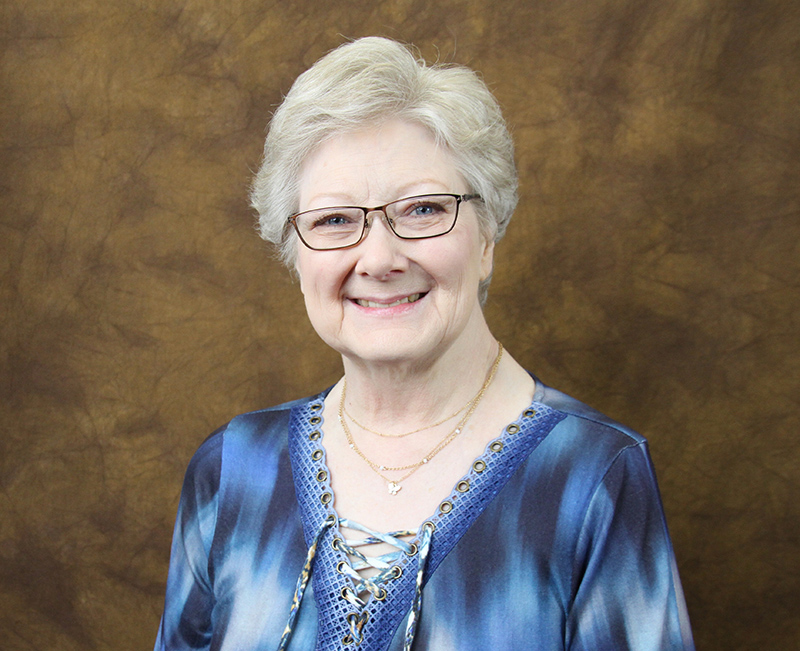 Carolyn Bayerkohler
Carolyn Bayerkohler has won the music portion of the SMSU Alma Mater competition.
Bayerkohler is an adjunct music instructor at SMSU, where she has taught for six years. She has also been a substitute music teacher in the area for approximately 28 years.
An Alma Mater serves as a hymn or an anthem associated with a school or university. Alma Maters tend to be serious and reflective. They serve a ceremonial purpose in the life of an academic institution, being used at formal events such as convocation, commencement and the installation of new campus leadership.
The Alma Mater competition consisted of two parts: the first was the words, or poem, and the second, the music.
"I studied the words," she said about how she came up with the music. "I tried to make the melody match the words. I also wanted something anyone could sing, something that would be easy to pick up."
She wrote it "in about an hour," she said, "but I did some revising over a week or two. I was putzing around with it."
Charter Class member Jane Malo earlier won the poetry portion of the Alma Mater competition.
Her musical talent can be traced to her childhood. "We had nine kids in our family. My mom sang tenor in the choir, and most of us played in band. Trumpet was my main instrument. My brother taught me guitar, and folk songs — like Peter, Paul and Mary songs — and I used those for years when substitute teaching. I enjoyed that chance to teach them folk songs, and the teachers were happy to let me do that."
She is also a member of the SMSU/Community Concert Band, where she plays French horn.
She graduated from Lakefield High School and attended Concordia-St. Paul for two years before transferring to Minnesota State Mankato, where she earned a degree in Music Education. Another reason for transferring, she said, was to be closer to her high school sweetheart, SMSU Accounting Professor Glenn Bayerkohler.
She would later earn her master's in Education from SMSU in 2002.
"The committee was really looking for something that sounded ceremonial in nature, but was also singable," said Dr. Stephen Kingsbury, Associate Professor of Music and Director of Choral Activities, said about her music. "We really wanted it to be something that the average SMSU student, faculty, staff or member of the community could sing without needing to be an outstanding singer. Carolyn's entry was all of those things, but it also has a quality that one member of the committee referred to as reminding her of a folk song.  The committee felt that that combination of pomp with something that is more 'of the people' was a perfect fit for SMSU. We are, after all, a university that aspires to be an institution of choice for everyone, an institution where all people can go to pursue a future that will help improve not only their lives, but also the lives of their families. It seems our Alma Mater should reflect that.
The SMSU Alma Mater will debut at Commencement on May 11, 2019.
Related Articles