Kritika Shah Enjoying Her Marshall EDA Internship
Published Friday, June 21, 2019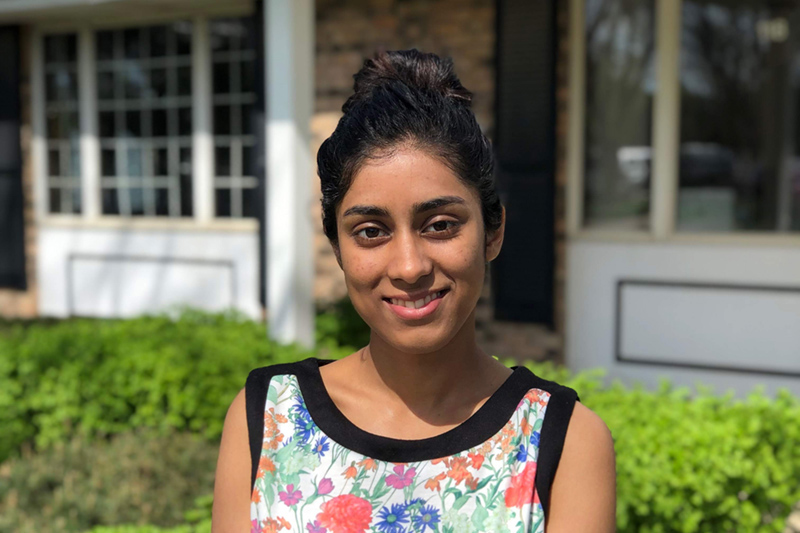 Kritika Shah
Kritika Shah, senior Marketing major from Kathmandu, Nepal, feels like a valued team member at her internship this summer with the Economic Development Authority (EDA) for the city of Marshall.
She does everything from business visits to talking about current programs that the EDA has to offer to attending meetings with the directors of the EDA, and taking part in Marshall City Council and EDA Board Meetings.
"Getting to go to these meetings has made me feel like I am part of the team and not just a summer intern. I even have a business card," she said.
"The meetings help me feel included, but I enjoy making business visits the most because it helps me build connections and meet new people. This is also a great opportunity for me to help the local businesses bring change to their venture," Shah said.
Being so involved with the processes of adding and sustaining a business in town has taught Shah a lot of valuable information. She has learned the processes that are involved in bringing a new business to town, and the challenges that they may face.
"I have been able to take what I have learned in college and apply it to my internship experience, which is awesome. To be a successful marketer, you need to first build a strong relationship with the client and understand the customer's needs. This is exactly what the EDA does," she said. 
"By the end of my internship, I hope I have made as many connections with people in town as possible, learn about the different businesses in Marshall and gain insight to what my life may be like after college graduation," Shah explained.
Shah enjoys working for the EDA because the work environment is friendly, the hours are convenient, the job is fun and not stressful and she is able to help people.
"I love my internship; I enjoy every bit of it. I always look forward to going into the office because I am gaining real-world experience," Shah said.
In the future, Shah hopes to get her Master's degree in Business Management. She is willing to work where she can find a good job, whether that is here in the United States or in her home country of Nepal. Shah is unsure what her dream career would be, but is comfortable working as a marketer, then considering opening her own business someday. 
Shah chose SMSU because it is affordable, but enjoys campus because of the diversity and her academic major.
"It is nice to meet people from different backgrounds and ethnicities. I love my classes because each Marketing course I take broadens my perspectives of the business world," she said.
When she is not in class she enjoys being involved in the American Marketing Association (AMA) on campus, the International Student Organization (ISO) events, and working for Chartwells as a barista.
Last year, Shah had an internship with Chartwells helping manage their social media accounts.
Related Articles