SMSU's RN to BSN Online Nursing Program Ranked No. 4 in Minnesota
Published Friday, July 26, 2019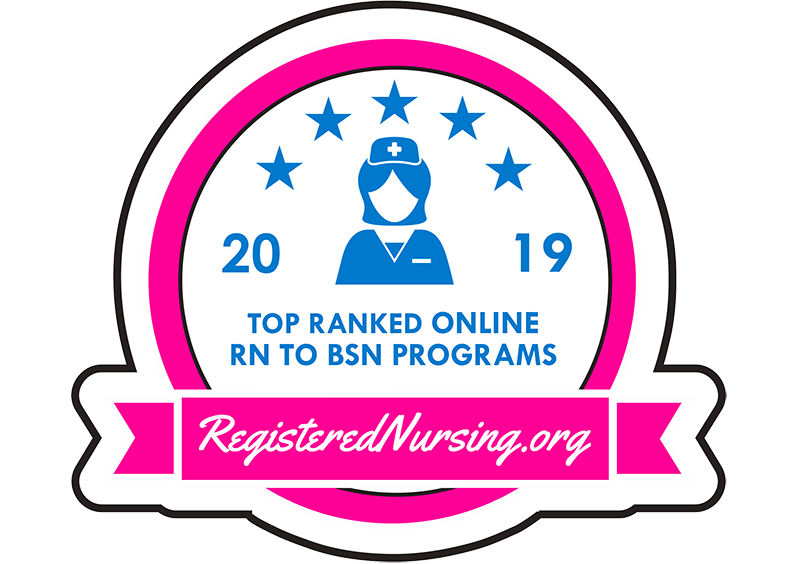 2019 TOP RANKED ONLINE RN TO BSN PROGRAMS - registerednursing.org
The Southwest Minnesota State University online RN to BSN Nursing Program has been ranked No. 4 in the state of Minnesota by RegisteredNursing.org., a nursing advocacy organization.
Nursing programs were assessed on several factors, including whether the program is accredited, if it offers the degree online, annual tuition and fees adjusted for each county's cost of living, ratio of instructional faculty that are tenured and graduate rate.
In Minnesota, 44 programs were analyzed, and 20 were ranked.
Registered nurses (RNs) looking to becoming leaders in the healthcare workforce are increasingly going back to school to earn a Bachelor's of Science in Nursing (BSN) degree. This advanced degree can lead to promotions, specialized nursing careers and a higher salary.
Rural hospitals are encouraging nurses with an RN degree to pursue the BSN, said SMSU Professor and Director of Nursing Laurie Johansen.
"This ranking certainly is welcome news for our RN to BSN Program, which has grown consistently since its inception in 2013," she said. "I think the program's flexibility, convenience, cost and individualized advising is popular with our students, along with the fact it's geared toward working nurses."
Any Associate Degree RN can apply for admission to the SMSU BSN program.
SMSU has an Early Admission partnership agreement with Minnesota West Community and Technical College where students can apply to the SMSU BSN Program the year prior to their Minnesota West graduation. The agreement was established so Minnesota West students can be assured a spot in the high-demand program.
To learn more about the RN to BSN Program, visit: https://www.smsu.edu/academics/programs/rntobsn/index.html.
Related Articles