Internship Helps Brooke Struwe Find Her Passion
Published Monday, August 05, 2019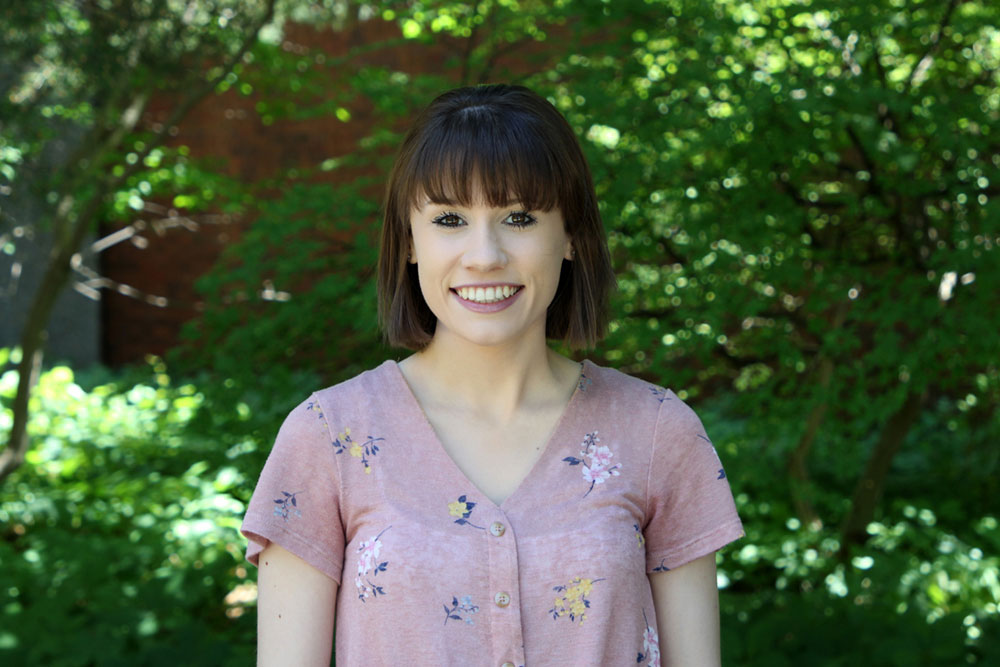 Brooke Struwe
Brooke Struwe, senior Communications Studies major from Estelline, S.D., is gaining real-world experience at her internship this summer with the United Way of Southwest Minnesota, headquartered in Marshall.  
 "My internship allows me to get a taste of the different aspects related to a career in communications," Struwe said.
When Struwe walks into the door at United Way each Wednesday this summer, she has experienced something new every day. She went to Fulda to play interactive games with children and read books to them as part of the Wild about Reading events the United Way is hosting hosts. She has attending office meetings, made graphics for United Way's social media accounts, did some market research, wrote press releases and even helped with the search for a new marketing consultant.
 "It is really exciting that each day is like a new adventure where I can learn more what a job in communications would look like," she said.
She hopes to figure out what she likes and doesn't like in a career centered around communication. Struwe is also using this opportunity to discover her strengths and weaknesses regarding her future career.
 "I have learned that working in a non-profit business is so fulfilling, and I love helping people. After a graduate, I will be looking for a job in the non-profit sector," she said.
She has loved her experience with United Way so much that she is considering getting a job with there after graduation. She does not know if she will stay around the Marshall area, but the United Way has 1,800 locations from which to choose.
This hands-on internship would not have been as rewarding without the knowledge she has gained from her SMSU experience so far. Her knowledge of SWOT Analyses, writing press releases, and general information learned in her Marketing classes has helped her succeed in her position at United Way.
Struwe chose SMSU because of its campus size, the great experience she had at her campus visit, the location of the University, and the fact that her entire family has ties to SMSU.
 "It was important to find a college that I felt like I was a name instead of being a number. My high school graduation class was only 11, so it was important that I found a campus that wasn't too large for me to be comfortable," she said.
Struwe changed her major three times, and she's excited about her future. She started out as an Art Education major but found she'd like to keep art as a hobby. She switched to Social Work because she had was adopted as a baby and wanted to help other children find their forever family. Soon, however, she she realized her true passion was in Communications.
 "I enjoy my program because the professors are available all the time, they are flexible and they are willing to help you with anything. You are also able to be on a first-name basis with so many of the professors. I also had some of the professors in my program convince me to apply for a scholarship I didn't know about, and I was awarded that scholarship. These scholarships have helped ease the financial pressures of getting a degree," Struwe said.
 "I am glad that I came to SMSU for Communication Studies. They have good faculty that care about the students and their success. I am also thankful that the Communications program requires an internship with a minimum of 120 hours. Without this internship, I would have never realized how much fun a job in communication will be with a non-profit," she said.
Struwe plans on graduating in May of 2020.
Related Articles