Alumna Molly Wiste is Middle School Art Teacher of the Year
Published Tuesday, November 26, 2019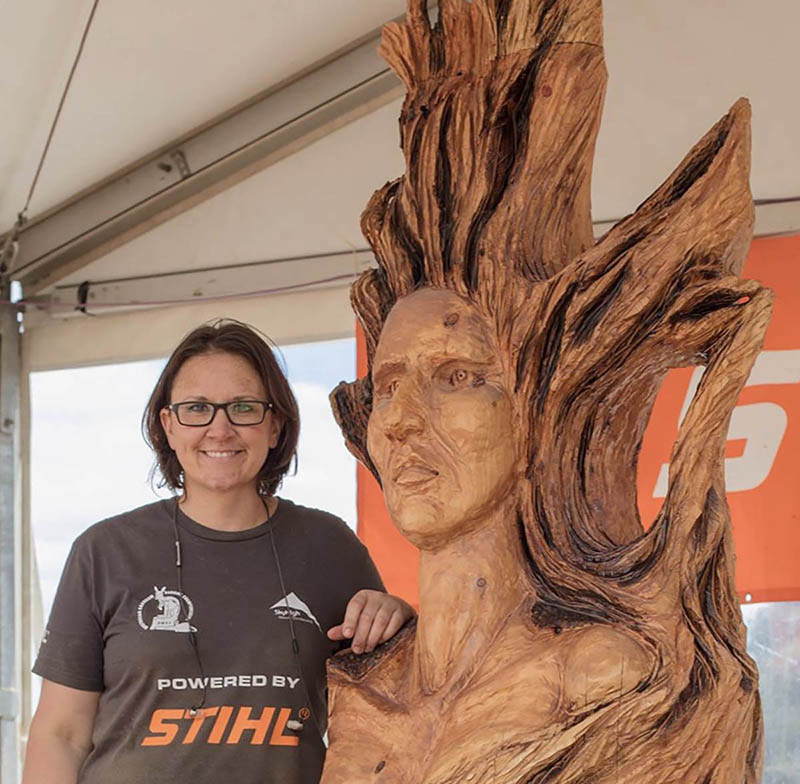 Molly Wiste, Middle School Art Teacher of the Year
Art is a subject that can be intimidating to some. Molly Wiste will have none of it.
"We are all creative beings, and we were all meant to create something. Visual art, dance, theater — it's important to have some creative balance in life. I love that I can help students find and develop their own voice — who they are and what they want to say."
Wiste, who earned her Master's in Education from SMSU in 2011, has been named the state Middle School Art Teacher of the Year by Art Educators Minnesota.
She was a member of a master's cohort group in Brainerd.
Wiste is in her second year in the Bemidji School District. She was at Pequot Lakes for a dozen years before that.
At the middle school level, she teaches her students to a number of art forms. "The whole gamut," she said. "I want to expose them to all different types of art so they know what they like before they go to high school."
She credits her master's program at SMSU with developing her leadership skills. "It was inspirational," she said. "The way it was taught, it could be applied to any teacher at any level. One of the best things about it, even though I'm already an adult, is that it helped me figure out who I was as a person, and as a leader. It took me from minding my own business in my (master's) classroom to reaching out and working with art teachers in the region, and state-wide."
She's involved with both the Art Educators of Minnesota and also works with teachers through the Perpich Center for the Arts, based in Golden Valley. "Even though I'm not a top expert, I can bring people together and help them learn."
She's a creative person, and she has a creative hobby — chainsaw art. "I went into a local saw shop for a slab of wood for the kitchen and found out they offered a free lesson. I couldn't pass it up," she said.
She usually competes in four events annually, and has been a part of the Australian International Chainsaw Carving Championships.
Not everyone is an artist, she said, but the creativity they express is with them a lifetime. "Even if they don't use a skill I taught them, they will use the creative skills learned, as most jobs call for creative people."
Related Articles