Marianne Zarzana Prepares for New Chapter
Published Tuesday, December 10, 2019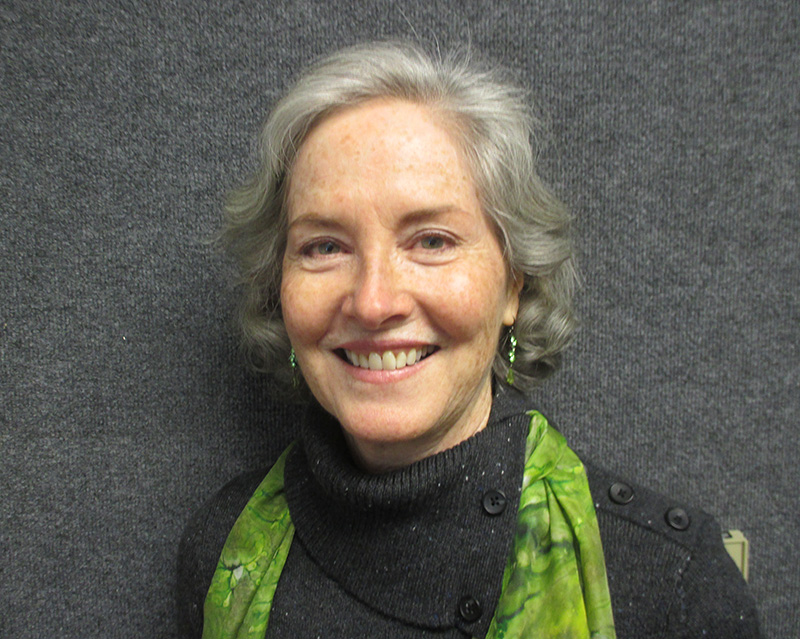 Marianne Zarzana
"The plan was to stay at SMSU for three years," said Marianne Zarzana.
The three turned into 30.
And before you knew it, she is looking at retirement, and planning a major move with her husband, Jim, to South Bend, Indiana.
"What kept us here? That's complicated, but I could not be more grateful. It was a great place to raise Elaine; Marshall starts growing on you, and your roots start going down. Had I not come here, I would not have been the writer I am, or the poet who was still in the closet."
Zarzana is an Associate Professor of English at SMSU, a position she's held since 2004. She'll be retiring at the end of the fall semester. Before that she held a number of different positions, including Director of Creative Writing; Recruitment Publications Coordinator; and interim co-director of University Relations, among others.
She's been affiliated with SMSU for 30 years, and is finding it hard to say goodbye to a place she didn't necessarily want to come to in the beginning.
"I was all about making a living," she said. "I was a freelance writer in a town of 100,000, and I thought my freelance career would take off. I was glad that Jim got the job here, but I would have liked to have it closer to a city."
But since arriving at SMSU those many years ago, she's changed her thinking. "My truth is, I'm a writer and a poet, and I needed to acknowledge that."
When contemplating the move, she looked at an admissions viewbook "and saw that SMSU had the most published English department in Minnesota — Phil Dacey, Bill Holm, Leo Dangel, Howard Mohr, all those people. And then I got here and saw the Marshall Festival, saw all the writers they brought in for that, and said, 'This is a great place!'"
And, slowly, her trepidation about living in "Flyover Country" — the title of one of her poems — disappeared.
She met her husband Jim in a parking lot on the Notre Dame campus when both were on their way to listen to a speaker. She was an editor of Notre Dame publications at the time, and Jim was an English graduate student.
The creative environment at SMSU suits her, and she's an accomplished writer/poet. She hopes to continue her writing in retirement, and finish a documentary film she's doing on the late Sister Jean Lenz, a former theology professor at Notre Dame.
Jim was a member of the English faculty and retired several years ago. Marianne would join the English faculty after earning her Master's in Creative Writing from Minnesota State Mankato. She's seen SMSU from several different vantage points, and has definite opinions on what makes SMSU a great university. "Scrappiness," she said. "We do everything on a shoestring, we all work overtime, and there's bonding in that. We're all here on the prairie together. We survive, and we thrive, whatever is thrown  at us. It's in our DNA. You can't stop us."
The Zarzanas will be moving to South Bend, Indiana in February, 2020, where they will be closer to Marianne's aging parents. Retirement will also give them schedule flexibility to visit daughter Elaine, son-in-law Fin and grandson Torne, who live in Sweden.
Marianne is known for her gentle, kind nature and has been engaging in the "Minnesota Long Goodbye," a phrase coined by former SMSU English faculty member Howard Mohr. "Every single day is amazing here," she said.
Related Articles