SMSU Ranked 8th Nationally for Affordable Online Master's for Out-of-State Students
Published Wednesday, February 05, 2020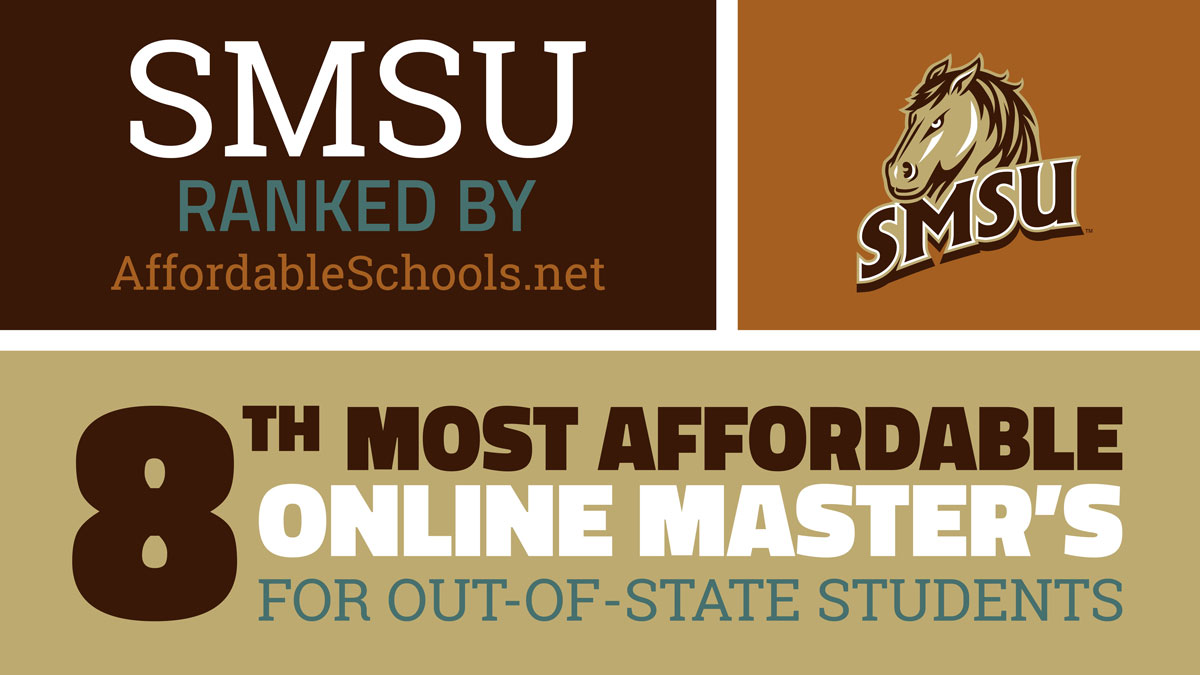 Most Affordable Colleges for Online Master's Degrees for Out-of-State Students
Southwest Minnesota State University is ranked 8th in the nation for the Most Affordable Colleges for Online Master's Degrees for Out-of-State Students by AffordableSchools.net.
Twenty-five schools were ranked across the U.S., and SMSU was ranked eighth. It is also the top-ranked Minnesota university.
Affordable Schools' mission is to help students make smart higher education choices. Affordable Schools looks not only at the most affordable colleges, but provides profiles of affordable public and private schools with a solid academic reputation.
The ranking are based on average cost of attendance, student-to-faculty ratio, and graduation rate. 
In the synopsis, Affordable Schools.net mentioned the master's programs' affordability, flexibility and its 99 percent job placement rate. Most out-of-state master's students pay in-state tuition rates.
SMSU offers four master's programs — Education; Special Education; PE: Coaching of Sport; and Business Administration (MBA). Education Administration and Leadership is offered as a certificate, and requires a master's degree to enroll.
To learn more about SMSU's graduate programs, contact Cori Ann Dahlager: CoriAnn.Dahlager@SMSU.edu or call: 507-537-6819.
Related Articles