Finals Week Registration Sweepstakes Winners Named
Published Thursday, May 21, 2020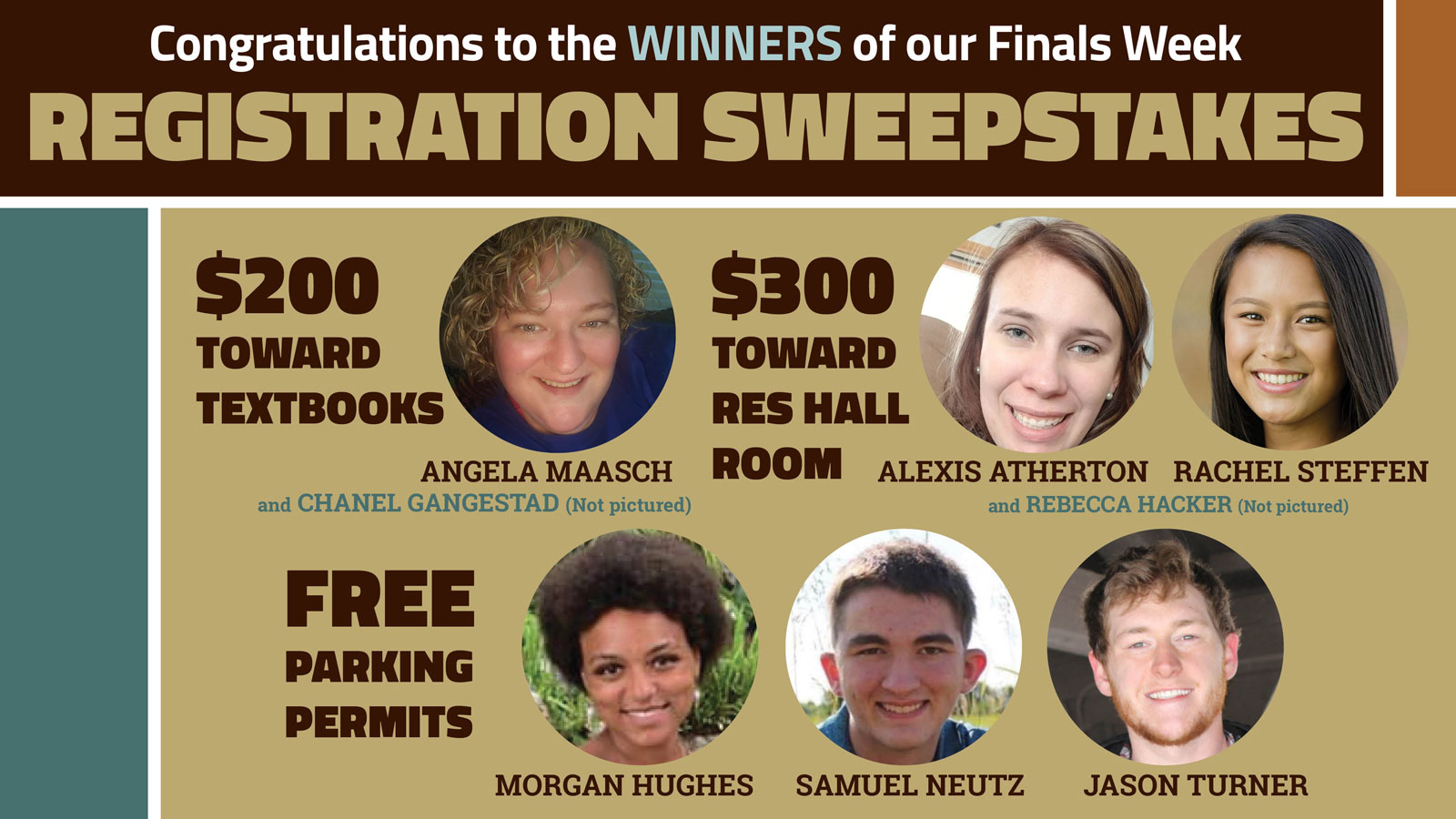 Finals Week Registration Sweepstakes Winners
Eight Southwest Minnesota State University students have been selected for prizes as part of the Finals Week Registration Sweepstakes.
Students had the opportunity to win a prize if they registered for fall semester classes by May 8.
The winners receive one of three prizes: free parking for the 2020-21 academic year, 3 prizes; $300 toward residence hall room for fall semester 2020, 3 prizes; or $200 for books for fall semester 2020, 2 prizes.
Prize winners include:
Free parking: Morgan Hughes, Samuel Neutz, and Jason Turner
Books, $200: Angela Maasch, Chanel Gangestad
Residence hall, $300: Alexis Atherton, Rebecca Hacker, and Rachel Steffen.
Related Articles