SMSU Ranked 26th Nationally for Best Early Childhood Education Program
Published Tuesday, August 25, 2020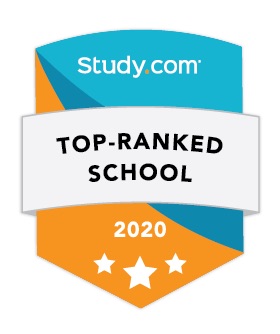 Study.com Top Ranked School
Southwest Minnesota State University is ranked 26th in the nation for Best Early Childhood Education Program for 2020 by Study.com.
Fifty schools were ranked across the country, and SMSU is the only Minnesota institution to make the list.
When ranking these schools, Study.com took into account such factors as tuition, percentage of students who receive financial aid, graduation rate, placement services, career services, and what classes the university accepts as transfer credits for high school students. Study.com's ranking emphasize accessibility, affordability and quality of education, which the ranking firm considers the most important attributes.
Study.com also mentioned the fact that the program is delivered to students in two ways: online and on campus. It also cited the fact that SMSU allows teacher candidates the chance to enhance their educational experience by becoming student representatives for the Teacher Education Advisory Committee, or by joining the Education Minnesota Aspiring Educators.
Early Childhood teacher candidates also have the opportunity to apply for numerous scholarships that are for Education students only.
"We are excited to receive this recognition," said Dr. Sonya Vierstraete, Professor of Education and Department Chair. "Our goal for our Early Childhood Education program —  as well as all of our teacher education programs — is to provide teacher candidates with multiple opportunities to apply theory from their courses in their field experiences. We have lab placements throughout the program that allow practical application and fully prepare our teachers to go out and be ready to positively impact the field of education and most importantly, learners," she said.
To learn more about SMSU's Early Childhood Education program, contact Dr. Michelle Beach: michelle.beach@smsu.edu or Dr. Sonya Vierstraete: Sonya.Vierstraete@smsu.edu or call: 507-537-7254.
Related Articles