Faith Johnson Brings Experience to RN to BSN Program
Published Tuesday, September 22, 2020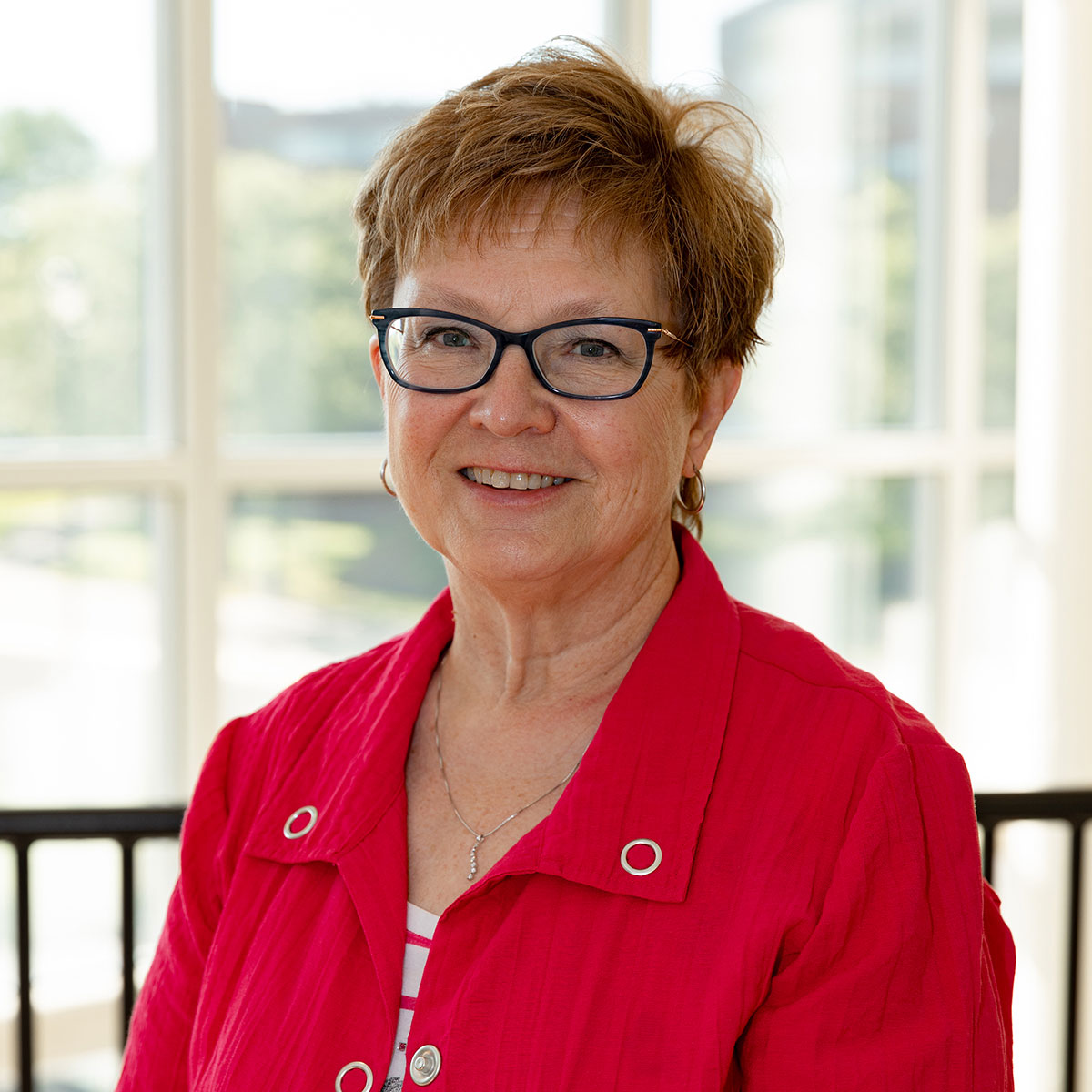 Faith Johnson
An experienced nurse and teacher is the newest face within the RN to BSN program.
Faith Johnson joins the faculty on a fixed-term basis, replacing Nancyruth Leibold, who is on sabbatical.
Johnson has been a nurse for over 40 years and has taught nursing for 20 of those. She was a faculty member at Ridgewater in Willmar for 17 years, and has taught at Metro State, too. "I retired from Ridgewater in August but then was approached about teaching this year at SMSU," she said. "I'm on the RN to BSN advisory board and have known  (Professor of Nursing and Department Chair) Laurie Johansen for years. It's been an amazing experience for me so far."
She earned undergraduate degrees in Organizational Studies and Nursing and a master's in Nursing from Bethel University, and her Doctorate of Education from St. Cloud State.
Most of her clinical experience has been in the operating room, she said, and she's also had experience in community health and acute care. "I started getting into in-service and teaching my colleagues and then took the job at Ridgewater," she said.
Though she hasn't been at SMSU long, it's made a lasting impact on her. "Coming from the outside like I am, one thing I notice is that once you're here, you are a Mustang. I see that logo on a lot of things we send out, guys wearing Mustang ties, wearing Mustang gear. That's creating a community, and helps our students feel a part of that community."
The RN to BSN program is growing, and Johnson is excited about being a part of that. "The program is so vibrant and growing and President Jayasuriya has such a vision for its expansion.
"I like the emphasis here on caring, it's exemplified in all of the faculty. I heard the president talk about SMSU being student-centered, and that's so true. The nursing faculty have so much personal contact with their students, even though the courses are delivered online. That caring is pervasive in our program and a credit to the leadership at SMSU."
Nursing education has changed dramatically by COVID-19, said Johnson. "From an educator's viewpoint, I can't begin to explain how it's tipped nursing education upside down," she said. "My colleagues who are program directors in other parts of the state are saying how nursing assistants can't get into clinical sites, they can't finish their nursing assistant training. Long-term care clinical sites are still closed and not taking students. COVID-19 has really had a negative impact on nursing education in that you can't get students into their clinical work, at a time when there are places crying out for trained nurses."
The RN to BSN program has a bright future, she said. "The program is online, and I see that as a huge opportunity for SMSU as we have students from out of state. I see that as an area of growth. The caring and nurturing atmosphere are obvious. I am grateful to be a part of the team, and be a part of a growing program."
Related Articles