SMSU University Gala to be Held Virtually Oct. 25-Nov. 1
Published Wednesday, October 07, 2020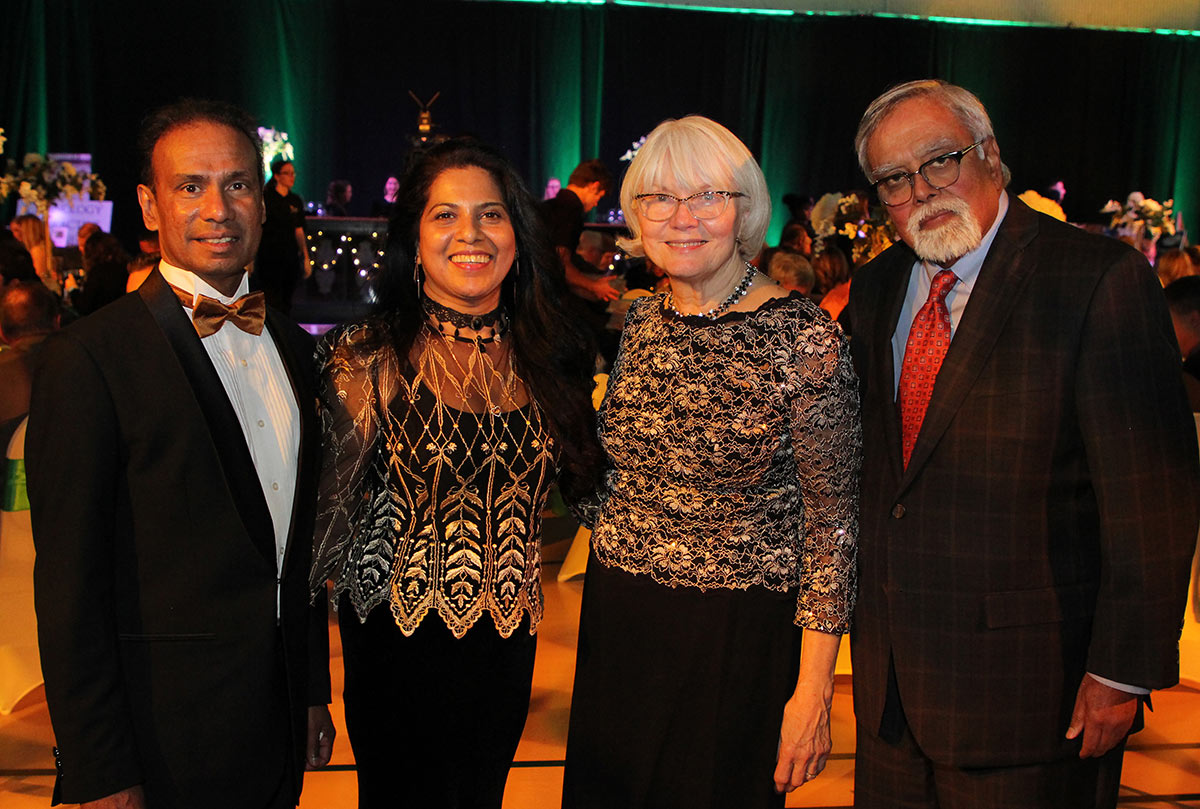 SMSU Gala
The Southwest Minnesota State University Foundation will continue the tradition of the University Gala by hosting a virtual event Oct. 25 through Nov. 1, 2020.
The annual University Gala is the premier scholarship fundraising event for SMSU and is in its 31st year. Due to COVID-19 and the uncertainty around Homecoming early on, the decision was made to go virtual with a week-long event at the end of October. Since the University Gala's inception, proceeds from the annual event have supported over $950,000 in student scholarships.  
This year the Gala will provide opportunities to purchase auction items online through SMSUgala2020.givesmart.com. In addition, a generous anonymous donor has provided a matching opportunity up to $20,000 for any direct scholarship donations from $100 to $800. This matching opportunity will help replace scholarship support that would have previously come from event registrations.
The virtual event will also feature a trio of video messages throughout the week from President Kumara Jayasuriya; Bruce Saugstad, '89, SMSU alumnus and SMSU Foundation Board member; and Muna Mohamed, '18, SMSU alumna. Premier auction items will be featured throughout the week, along with other items on the silent auction platform. 
To donate to this scholarship fundraiser, and to register for the silent auction, go to: www.SMSUgala2020.givesmart.com. Stay up-to-date on this event at www.Facebook.com/SMSUGala.
For more information regarding the upcoming 2020 Virtual University Gala or to learn about sponsoring the event, please contact Meredith Hyatt, Director of Annual Giving, at Meredith.Hyatt@SMSU.edu; 507-537-6582.
About The SMSU Foundation
The Southwest Minnesota State University Foundation is a non-profit, self-supporting corporation established solely for the benefit of Southwest Minnesota State University and its students. The SMSU Foundation seeks to assist the University in achieving its mission of providing quality education programs and services. The Foundation's primary purpose is to fund scholarships, projects, and activities through a comprehensive fund-raising program. The Foundation is governed by a Board of Directors consisting of alumni and friends of the university.
Related Articles