'Cultures on the Prairie' Conference Feb. 23
Published Monday, February 22, 2021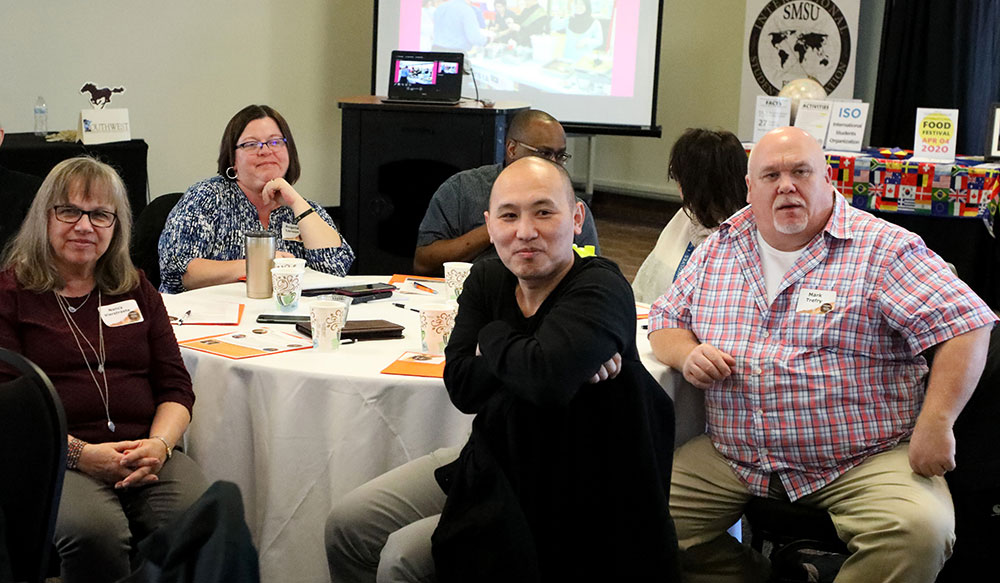 Cultures on the Prairie, 2020
Cultures on the Prairie, a virtual conference highlighting the many cultures in the workplace, schools and communities of southwest Minnesota, will be held on Tuesday, Feb. 23 from 8:30 a.m.-3:30 p.m.
A trio of panels will highlight the event, and will discuss diversity from the perspective of employers/workforce, students, and communities. The panels will highlight challenges, success and opportunities as they relate to their specific cultures, providing participants insight when hiring and serving all people of southwest Minnesota.
Jessica Oaxaca, Director of Communications for the Minnesota Senate DFL and former Deputy Press Secretary for Governor Tim Walz, will give the keynote address at 1 p.m.
Two table talk breakout sessions will also be held, with the topics of implicit bias, and individual experiences and reflection.
There will also be two short video presentations, where minority residents from the community interview one another and talk about their experiences in southwest Minnesota.
Cost for the conference is $15. To register, go to https://bit.ly/2LGpLY8, or call 507-537-6767. Once registered, participants will receive an email telling them how to access the conference online.
The event has been approved for continuing education credits by the Professional Educator Licensing and Standards Board (PELSB).
Related Articles