SMSU Commencement May 8 in R/A Facility
Published Tuesday, April 27, 2021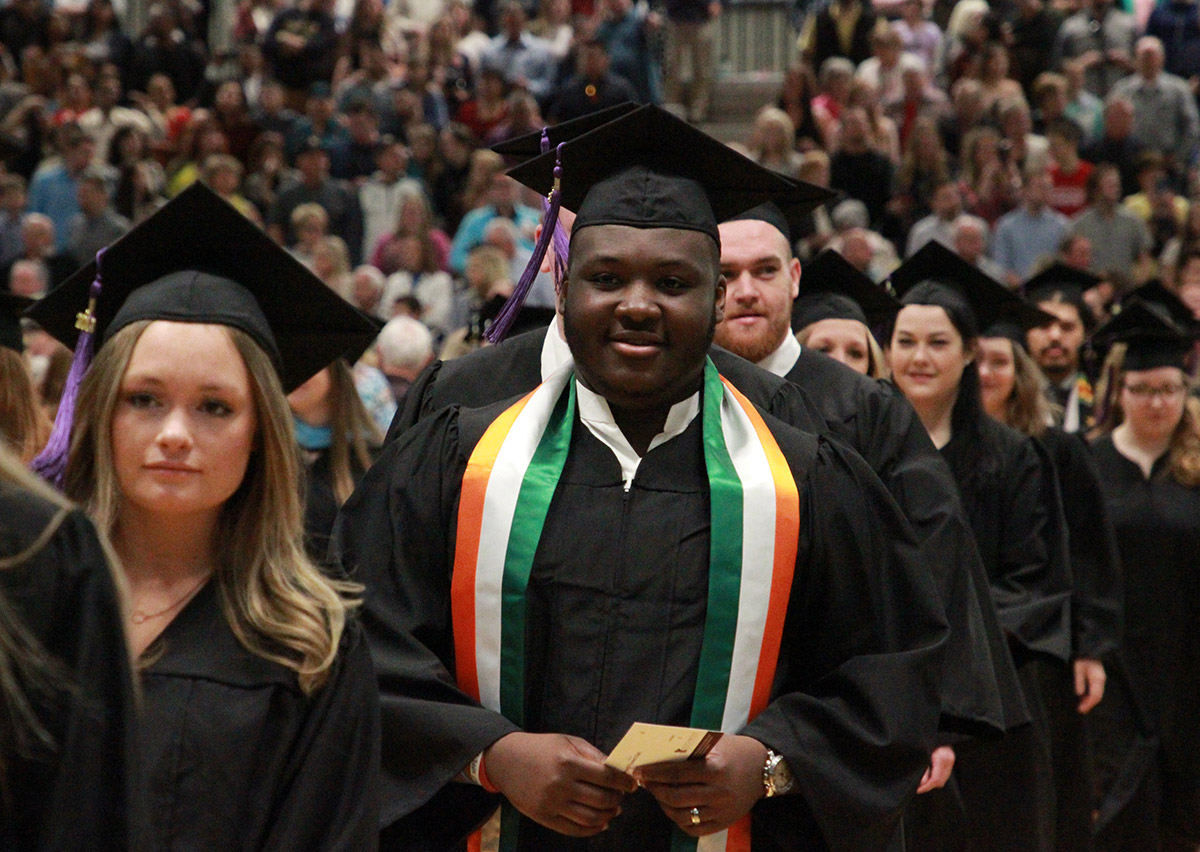 Graduates at Commencement Ceremony
Southwest Minnesota State University will hold its 53rd Commencement on Saturday, May 8 at 10 a.m. in the R/A Facility on campus. It is also the 50th anniversary of the 1971 Charter Class Commencement.
The ceremony will allow students to walk across the stage to receive their diploma covers. In keeping with COVID-related safety measures, spectators will not be allowed to attend Commencement.
The ceremony will be live streamed at www.smsu.edu/eventcenter/livestream It will be broadcast live on Marshall's two cable systems: Spectrum Channel 188; Vast Channel 95, 22 digital. Replay of Commencement will be available after the event on SMSU's YouTube channel.
There will be signage posted on the entrances to the buildings surrounding the R/A Facility, with viewing information and a QR code to the direct broadcast.
Approximately 235 students will participate. Master's degree recipients will receive their master's hoods as they walk across the stage.
A number of videos associated with Commencement will be shown on SMSU social media starting Monday, May 3 as a lead-up to Commencement. These include:
May 3: President Kumara Jayasuriya Commencement address
May 4: Congratulations from Minnesota State Chancellor Devinder Malhotra
May 4: Minnesota State Presidents' Salute
May 5: A message from Provost Ross Wastvedt
. May 6: Charter Class Alumni Message (50th anniversary of Charter Class Commencement)
May 7: Congratulations, Class of 2021
May 8: Outstanding Senior Award announcement
May 8: Conferral of Degrees Ceremony
Students will walk across the stage, have a professional photographer take their photo, then leave the R/A Facility after picking up a gift from the Alumni Association. Photos with classmates and family members may be taken after the graduates leave the R/A Facility.
Related Articles