Alumnus Bruce Saugstad '89 Named Interim Director of Athletics
Published Tuesday, May 18, 2021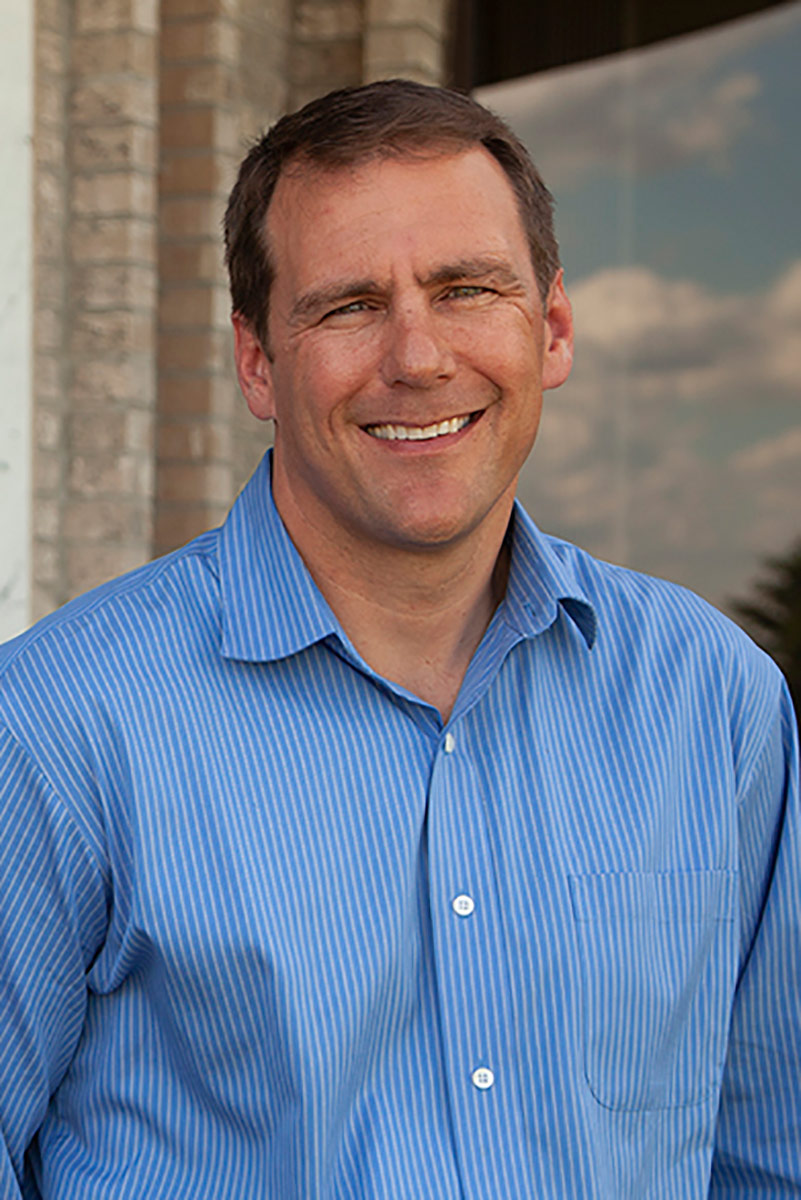 Bruce Saugstad
Southwest Minnesota State University President Dr. Kumara Jayasuriya has announced Bruce Saugstad, a 1989 graduate of the University, has been named SMSU's interim Director of Athletics.
Saugstad, who begins his duties on June 7, has spent the past 32 years in various administrative roles at Schwan's Company, most recently serving as senior Vice President of International Business, Schwan's Consumer Brands.
"Bruce has had a distinguished career in the private sector and has remained an avid supporter and fan of the Mustangs throughout his career with Schwan's," Jayasuriya said. "His passion for SMSU, coupled with his business experiences and respected standing in the local and alumni communities, make him an excellent candidate to step in and lead during this time of transition. I have no doubt he will provide great leadership until such time that the position is filled on a permanent basis."
"I'm very excited to join the SMSU team and would like to thank President Kumara for this opportunity," Saugstad said. "My wife Linda and I are former student-athletes and graduates of SMSU, so to have the opportunity to join the Mustang Athletic Department is an honor and privilege."
Saugstad was a four-year letter winner as a defensive back for the SMSU football team from 1985-88. A 1988 first team CoSIDA Academic All-America, he was twice named an NAIA All-America Scholar-Athlete and, following his senior year, was named the Glen Galligan Award winner, which honors the top senior football student-athlete in the Northern Intercollegiate Conference. He capped off his senior year by being named the NIC Dr. William Britton Award winner, an honor that goes to the top male scholar-athlete in the conference.
"I would like to thank Chris Hmielewski for his many years of dedication to Mustang Athletics and look forward to continuing to build on the foundation that he and his team have built," Saugstad said. "I look forward to working with the coaches, sports medicine staff, and entire athletic department as we move forward into a new season of Mustang athletics. I have a passion for SMSU, our community and Mustang athletics and hope to make a positive impact in all areas."
On the field Saugstad was a member of the 1987 SMSU football team that qualified for the program's first-ever playoff appearance and was a two-time honorable mention all-conference honoree. A team captain in 1988, Saugstad played in 43 games and finished his career amassing 255 tackles, including 17 for loss, and also registered three interceptions and recovered nine fumbles. 
Saugstad, who earned his bachelor's degree in Computer Science and Mathematics, received his MBA from St. Cloud State University in 2009, and was inducted into the SMSU Athletics Hall of Honor in 2009.
Bruce and his wife, Linda, have four children, Austin, Morgan, Lexi and Emily. Linda (Seid) is a 1990 alumna of SMSU and was a four-year letter winner on the Mustang women's basketball team. 
Saugstad takes over for Chris Hmielewski, who resigned in early May following 15 years in the position.
Related Articles