Minnesota State Awarded Federal Open Educational Resources Grant for Teacher Ed Programs; SMSU One of Six Collaborating Institutions, Will Serve as Fiscal Agent
Published Thursday, June 17, 2021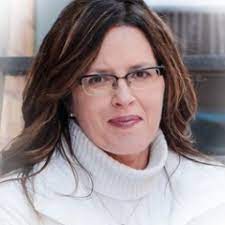 Kandy Noles-Stevens
Kandy Noles-Stevens, Assistant Professor of Education/College Now, said the near-$1 million United States Department of Education (DoEd) grant awarded to the Minnesota State system for Open Education Resources (OER) textbooks and materials "could be a game-changer for Education students" at Southwest Minnesota State University.
The grant is for $978,332 over three years and will establish the "Opening Opportunities for Teacher Education" program. The program will create open textbooks and Open Education Resources (OERs) for Education students in six core courses. That, in turn, will provide significant savings for students while maintaining or improving student learning outcomes.
Open Educational Resources are digital textbooks and other educational materials that are freely licensed and available online at no cost, a fact that can save students thousands of dollars during their pursuit of an Education degree.
SMSU will serve as the fiscal agent for the grant, which will benefit Education students at five other Minnesota State institutions — Minnesota State University Mankato, St. Cloud State, St. Cloud Technical and Community College, Normandale Community College and Century College.
Noles-Stevens was the SMSU representative on the group that wrote the grant proposal. "When I was told we received the grant, I actually cried, I was so excited. We have students who have to take a gap year because they need to work to pay for tuition and books. That just breaks my heart every time," she said.
One of those students is Kelsey Tolk, a Language Arts teacher at Marshall Middle School. She earned her undergraduate degree in 2017 and is taking her first Master's in Teaching, Learning and Leadership class this summer.
"Everyone knows teachers don't make a ton of money, so going back to get my master's is a big step. When I found out my class this summer was an OER class, I almost cried tears of joy. It's a blessing."
It is hoped the grant will diversify the teacher workforce pipeline in Minnesota through eliminating textbook costs and lowering the overall cost of a teaching degree. Noles-Stevens said that number is huge for students who may face difficult financial situations. The Minnesota State system estimates that it will save Education students at the participating institutions an average of $500 per student, yearly.
The grant will also address the teacher shortage in Minnesota, in particular teachers of color/other underserved populations, by reducing the cost of textbooks and materials, which disproportionately affects this group.
"One sobering piece to me, and which made me have a passion for open resources — I use them in two of my classes — is the fact that the average college student today must work 80 percent of a full-time job to simply pay tuition. Think about that. In my college experience, I didn't have to do that. But that's not true for all — they are strapped already for time; the equitable thing to do as educators would be to use whatever means appropriate to assist them."
 "I do some of the early foundation courses in Education and a lot of them are online, and I've had whole classes who were single mothers. I empathize with the struggles associated with working and going to school and raising a family. I'm thrilled to know this grant will financially help our students."
SMSU President Kumara Jayasuriya said the grant will benefit a broad spectrum of students within the system, and is appreciative of the efforts that went into securing the grant. "I especially want to thank U.S. Senators Tina Smith and Amy Klobuchar for their work in helping the Minnesota State system receive the grant," he said. "This is tremendous news for Education students at SMSU and the other collaborating institutions. It's really going to help lower their educational expenses, and contribute to filling the teacher shortage that exists in Minnesota, and other states."
The Fund for the Improvement of Postsecondary Education within the U.S. Department of Education is the funding source for this grant: www.ed.gov/FIPSE). It runs from Sept. 1, 2021 through August 31, 2024.
Related Articles