Southwest Minnesota State University Named 'College of Distinction' in 2021-22
Published Tuesday, August 24, 2021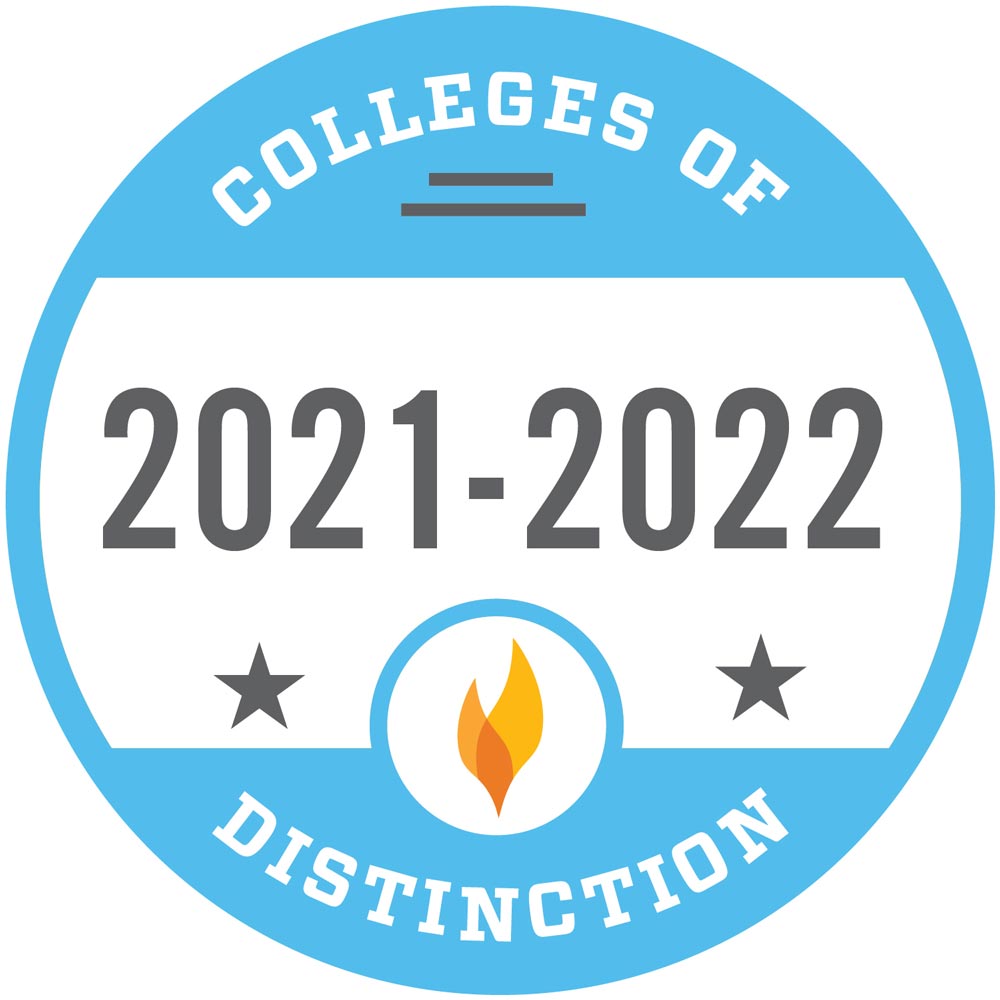 Colleges of Distinction
Southwest Minnesota State University has been recognized for its commitment to engaged, hands-on education by Colleges of Distinction, a unique guide for college-bound students.
Colleges of Distinction is a trusted resource for parents, students , guidance counselors and hundreds of colleges and universities across the U.S. It helps students find the right college using its four distinctions, which include engaged students, great teaching, vibrant community, and successful outcomes.
Colleges of Distinction highlights institutions that traditional rankings often overlook. Founder Wes Creel created Colleges of Distinction to draw more attention to schools like SMSU, whose student-centered education prevails in applying theory to practice while fostering a dynamic learning community.
Colleges of Distinction's selection process comprises a sequence of in-depth research and detailed interviews with the schools about each institution's freshman experience and retention efforts, alongside its general education programs, career development, strategic plan, student satisfaction, and more.
"We are pleased to be recognized by Colleges of Distinction for this honor," said SMSU President Kumara Jayasuriya. "SMSU has been recognized for various academic programs the past several years. Colleges of Distinction takes into consideration the overall excellence of SMSU, which makes the honor so meaningful."
Southwest Minnesota State University's inclusion as a College of Distinction was helped in great part by the unique ways it commits to achieving student success.
Creel and his colleagues found that the most popular college rankings systems rely on metrics such as peer reputation, size of endowment and alumni salaries. They know instead that the effective strategies for student satisfaction and outcomes were the kinds of engaging experiences found at SMSU: First-year seminars, service-learning programs, diversity and global learning opportunities, intensive writing courses, interdisciplinary programs, collaborative assignments and projects, undergraduate research, living-and-learning communities, capstone projects, study abroad programs, and internships, among others.
To learn more, go to: www.Collegesofdistinction.com
Related Articles