SMSU Leading the Way on Gender-Inclusive Vocal Ensembles
Published Thursday, September 23, 2021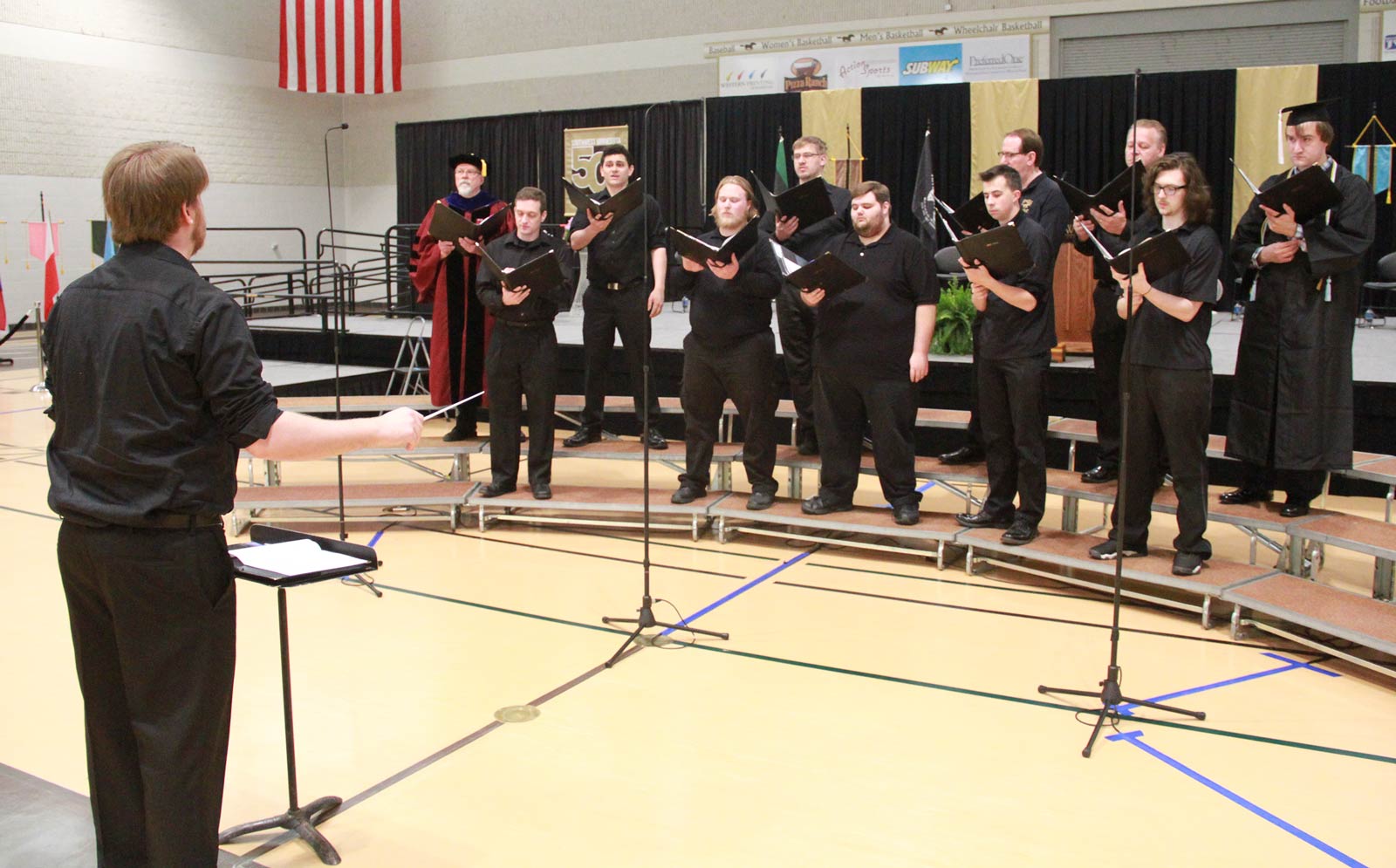 Alta Voce and the SMSU Glee Club
Bella Voce and the SMSU Men's Glee Club will soon become Alta Voce and the SMSU Glee Club, respectively.  The move comes as part of a broader effort to make it clear that the ensembles are welcoming and supportive of all SMSU students, regardless of gender identity. 
According to Professor of Music and Director of Choral Activities Dr. Stephen Kingsbury, "In the past we've used pretty gendered language to refer to our vocal ensembles. This type of language reinforces a gender binary that is not only untrue, but is exclusionary and ultimately harmful to our trans and non-binary students. Making these changes is not only reflective of our values as a university, it's simply the right thing to do." This use of more inclusive language to name and describe the ensembles takes the focus off of gender, and instead places it on identity as well as the vocal range of the singers.
According to Kingsbury, this action places SMSU on the leading edge of a movement within both higher education as well as the choral music profession to examine the structures of musical ensembles with an eye towards equity and inclusion for all singers. "Choirs have always been spaces where singers from diverse backgrounds and experiences can come together in support of a common goal. And yet, we haven't always used language that reflects that in talking about what we do. As a profession, we are beginning to have more frank discussions about ensuring that our rehearsal and performance spaces are truly inclusive," he said.
"An important part of those discussions is an examination of the traditionally exclusive nature of single-gender ensembles. SMSU is certainly not alone in dealing with the issue, as it has become a topic of discussion across the state, and indeed, across the nation. We are certainly one of the first in Minnesota to make substantive changes as a result of these discussions. That is something of which we all can be extremely proud," added Kingsbury.
Interim Dean of the College of Arts, Letters, and Science, Jeff Bell, describes the changes for choral activities to Alta Voce and the SMSU Glee Club as, "another important example of how SMSU is living out its vision of being an inclusive and student-centered university."
Both Alta Voce and the SMSU Glee Club are in rehearsal now, preparing for performances in December.  
Related Articles