SMSU Forensics Wins Limited Entry State Title
Published Tuesday, February 22, 2022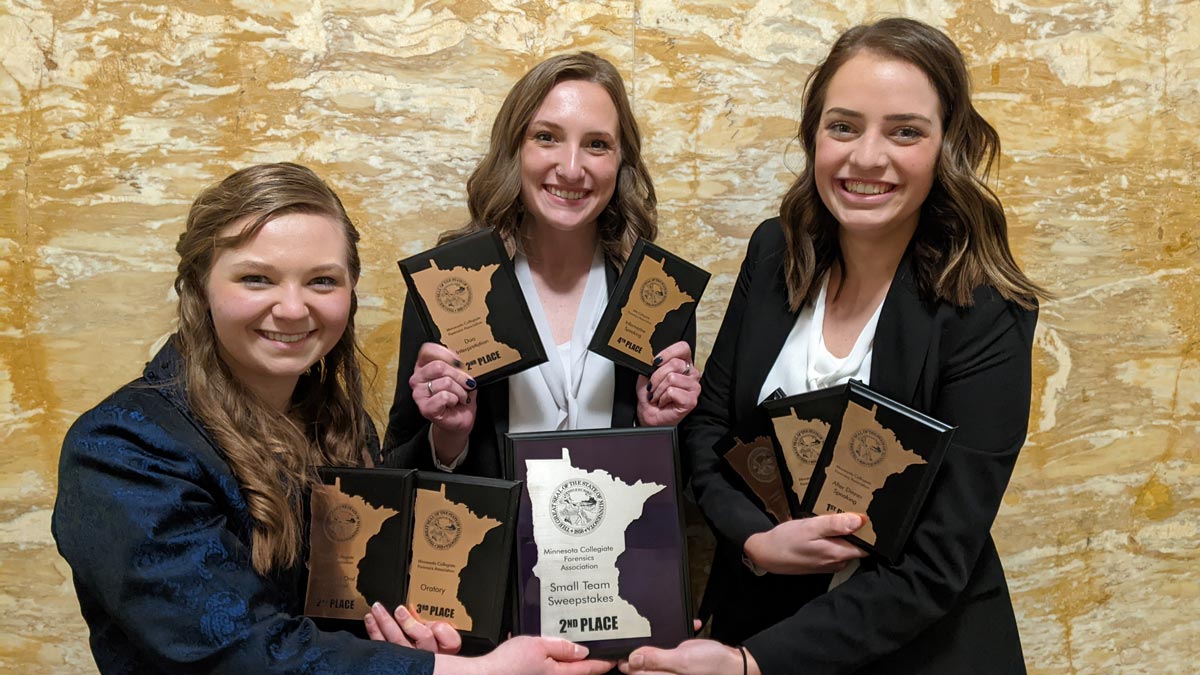 From left: Jenna Zeug, Kristen Neumann, Devyn Halvorson
A trio of Southwest Minnesota State University students took home the state championship in the Limited Entry Division of the Minnesota State Forensics Tournament this past weekend, held on the University of Minnesota campus.
Devyn Halvorson, a senior Communication Studies major from Devils Lake, N.D., was a first-place winner in the After Dinner Speaking category. She also took second in Communication Analysis.
Halvorson teamed with Kristen Neumann, a senior English Education major from Chester, S.D., to take second in Duo Interpretation. Neumann also placed fourth in Informative Speaking.
Jenna Zeug, a junior History Education major from Marshall, placed second in Programmed Oral Interpretation, and third in Oratory.
It was the first travel tournament in nearly two years for SMSU, which competed against larger teams from larger institutions.
"I am incredibly proud of these students. We've had a lot of team members struggle this year due to COVID. They put the work in and came up with some brilliant performances at state," said Forensics coach Ben Walker. "To be successful in this activity, you have to put yourself out there, and these students spoke with their hearts on their sleeves."
Related Articles