Sarah Ariet Cham Named Newman Civic Fellow
Published Wednesday, March 09, 2022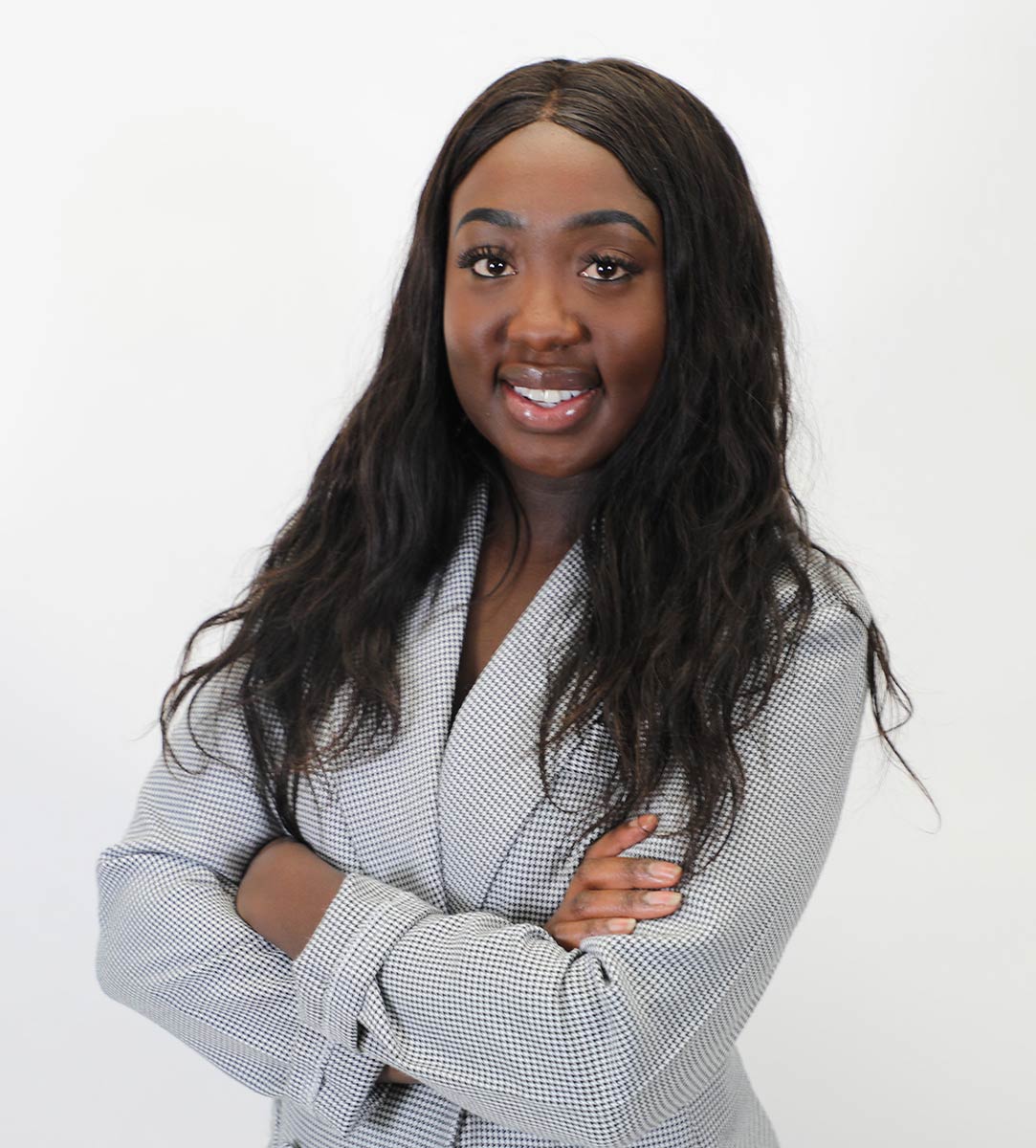 Sarah Ariet Cham
Sarah Ariet Cham has been named a Campus Compact Newman Civic Fellow for 2022-23.
Cham is an SMSU junior majoring in Education, with an emphasis in Youth-at-Risk.
She is a first-generation college student and an Anyuak from South Sudan. She recently earned her U.S. citizenship. Born in a refugee camp in Nairobi, Kenya, to Ajulo Ochala and Dani Cham, she saw her parents "fight to see the next day, so that I could live a life of freedom," she said. "Their selfless fight for my freedom is the reason I fight for the freedom and justice of immigrant, youth and people of color in my community."
She grew up in Worthington and because of her childhood, selected her major because she wants to make changes in society. She is active in Seeds of Justice and Be the Change in Worthington. "These were founded in Worthington, and led by women of color, who are giving a voice and platform to marginalized and otherwise silenced members of the community. "
Through the fellowship, Campus Compact will provide Cham and 172 other Fellows from across the country with a year of learning and networking opportunities that emphasize personal, professional and civic growth. Fellows will participate in numerous virtual training and networking opportunities to help provide them with the skills and connections they need to create positive change. The cornerstone of the fellowship is the annual Convening of Fellows, which offers intensive skill-building and networking over two days.
President Kumara Jayasuriya said he was happy to forward Cham's name for consideration. "Sarah has an unusual story and has really been a positive role model and leader growing up in Worthington, and here at SMSU," he said.
The Newman Civic Fellowship program is supported by the KPMG Foundation.
Related Articles