Holm Poem Put to Music in Special Rieppel-Ross Presentation May 17
Published Tuesday, May 10, 2022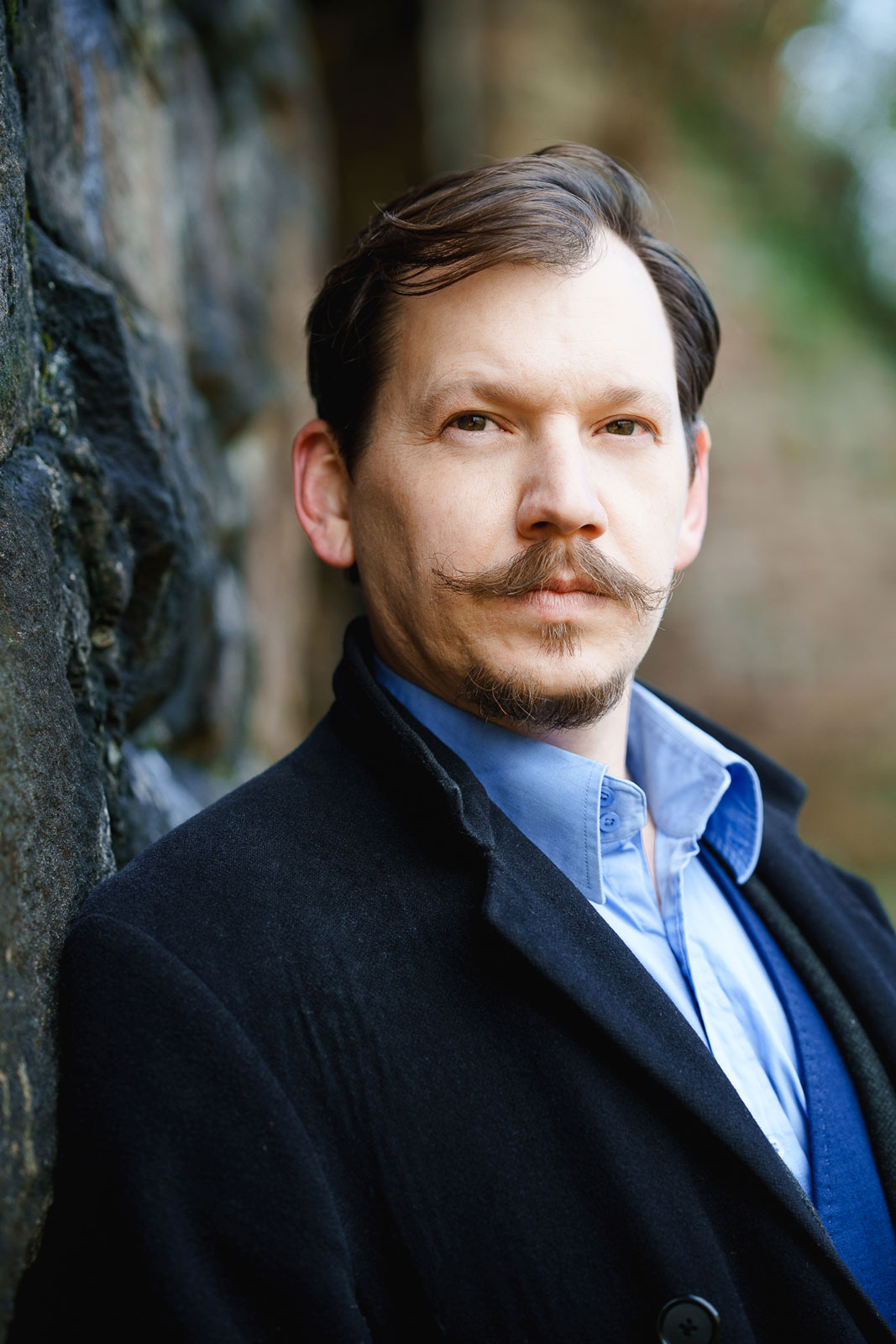 Alumnus Ryan Hugh Ross
Sneak Preview of 'Playing Haydn for the Angel of Death'
A special sneak preview of the world premiere of "Playing Haydn for the Angel of Death" will be held at 7:30 p.m. on Tuesday, May 17 at the Campus Religious Center at Southwest Minnesota State University.
The performance will feature the poetry of the late SMSU English Professor Bill Holm, a beloved faculty member who passed away unexpectedly in 2009.
It is a sneak peak of the world premiere of the event, scheduled for May 21 at 7:30 p.m. at the Open Book Literary Arts Center in Minneapolis, Minn.
The centerpiece of the performance will be a music rendition of Holm's epic poem, "Playing Haydn for the Angel of Death," set to music by Minnesota native Martha Helen Schmidt.
The event is being organized by Southwest Minnesota Orchestra Director Dr. Daniel Rieppel, along with acclaimed baritone Ryan Hugh Ross, a 2008 SMSU alumnus based in Cardiff, Wales. Ross is a protégé of Rieppel's and has gone on to world-wide acclaim as a professional opera singer. The Iowa native makes it back to SMSU and Minnesota on occasion to perform with Rieppel, and others.
The program will also feature select readings from Holm's literary collection by renown Minnesota author and poet Bart Sutter, a 1972 alumnus and the only author to win a Minnesota Book Award in three separate categories.
Holm was the embodiment of the spirit of Minnesota. His love of the windswept prairie, the glacial Fjords of his ancestral Iceland and the power of music are imbued throughout his impressive collection of poetry. His masterpiece of prose, "Playing Haydn for the Angel of Death," encapsulates his philosophy of music by drawing on musical metaphors while referencing specific compositions to describe the ultimate human condition, death.
"Bill Holm was a giant in many ways, both physically and in his writing and musical talent," said Rieppel. "This project began years ago when Ryan and I talked about some type of tribute to Bill. We are excited to see this project come to the performance phase."
Ross said bringing the project to this point "has been a labor of love. I got to know Bill Holm, and this tribute has a lot of personal meaning to both Dan and I."
The event is free and open to the public.
Related Articles