4th Annual SMSU Agronomy Field Day
Published Tuesday, June 28, 2022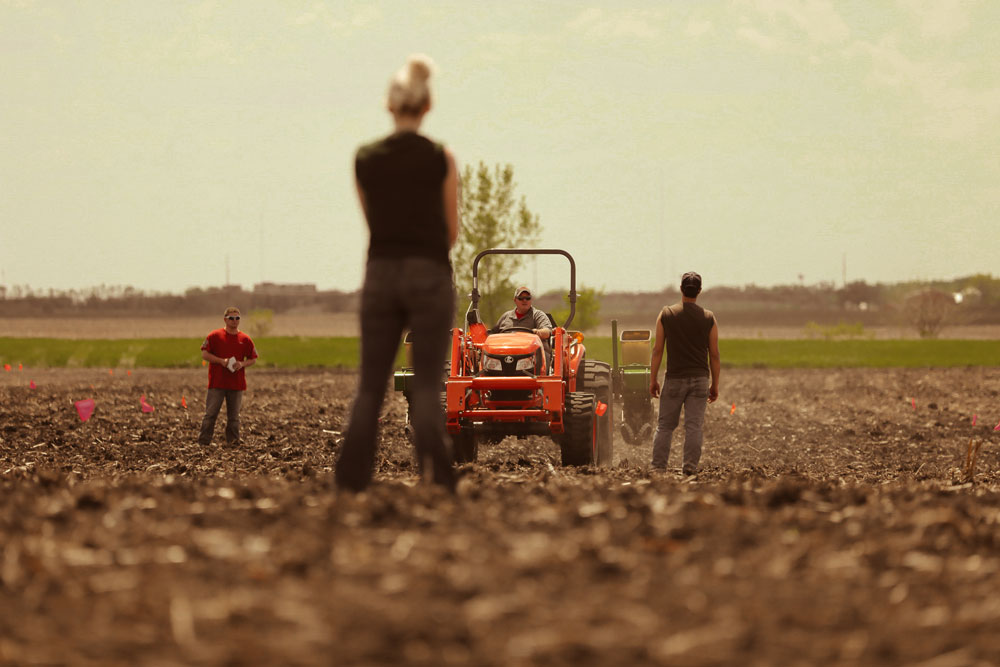 SMSU Agronomy Field Trials
The fourth annual SMSU Agronomy Field Day is scheduled for Wednesday, July 13 from 11 a.m.-1:30 p.m. at the Jon Knochenmus Center for Innovation and SMSU Agronomy Field Trials Farm site, located on the north edge of Marshall.
The day will include lunch, tours, and presentations highlighting SMSU faculty, students, field trials as well as the work conducted by our agricultural partners.
The program will include:
Sydney Walters, SMSU Agriculture Intern, and Dr. Adam Alford, SMSU Assistant Professor of Agronomy. "An Analysis of Crop Canopy Growth Using Drones and ImageJ Data."
Alexandra Diemer, Business Development Director of Novel Supply Chains, Agricultural Utilization Research Institute (AURI). "Cropping Systems and Agricultural Opportunities."
Olga Brouwer, Executive Director, Minnesota Agricultural and Rural Leadership (MARL) Program, and Jay Fultz, MARL Alumnus. "Becoming a More Effective Leader in Agriculture and your Rural Community in a Robust State-Wide Program: Minnesota Agriculture and Rural Leadership."
Allen Deutz, Deutz Heritage Farm and Rachel Raths, Ralco. "The Science of Transitioning Farmland to Organic."
Dr. Gerald Toland, Jr., SMSU ACHM Dept. Chair. "SMSU Updates: A CCA Educational Program Progress Report and Building a New Strategic Plan for SMSU's School of Agriculture."
Plot Tours follow the presentations. Our partners will share their research goals for 2022.
"Several years ago, Lee French took the initiative to create a field plot before we even had our current farm site. He involved students in the proprietary research he and Sam Tutt were conducting," said Dr. Gerald Toland, Professor and Chair of the Agriculture, Culinology, and Hospitality Management Department. "Before long, the McLaughlin Family donated the land for our field trials and we thought, why not have a field day to give people an opportunity to see the work we are doing to support agriculture in the region."
"The SMSU Agronomy Field Day is a way to connect with the community and with local producers," said Toland. "It's a great outreach opportunity to let them see the hands-on research in a real-world setting that prepares our students for careers in agriculture."
The event sponsors include Ralco, Deutz Heritage Farm, McLaughlin Farms, Minnesota Corn Growers Association, the Minnesota Soybean Research & Promotion Council, and the SMSU Foundation.
The event is free and open to the public. Please RSVP for lunch by Friday, July 8 to agriculture@SMSU.edu. The farm site is located at 2927 265th Avenue, Marshall, Minn.
Related Articles