Spotlight: Facilities and Physical Plant Department
Published Tuesday, July 12, 2022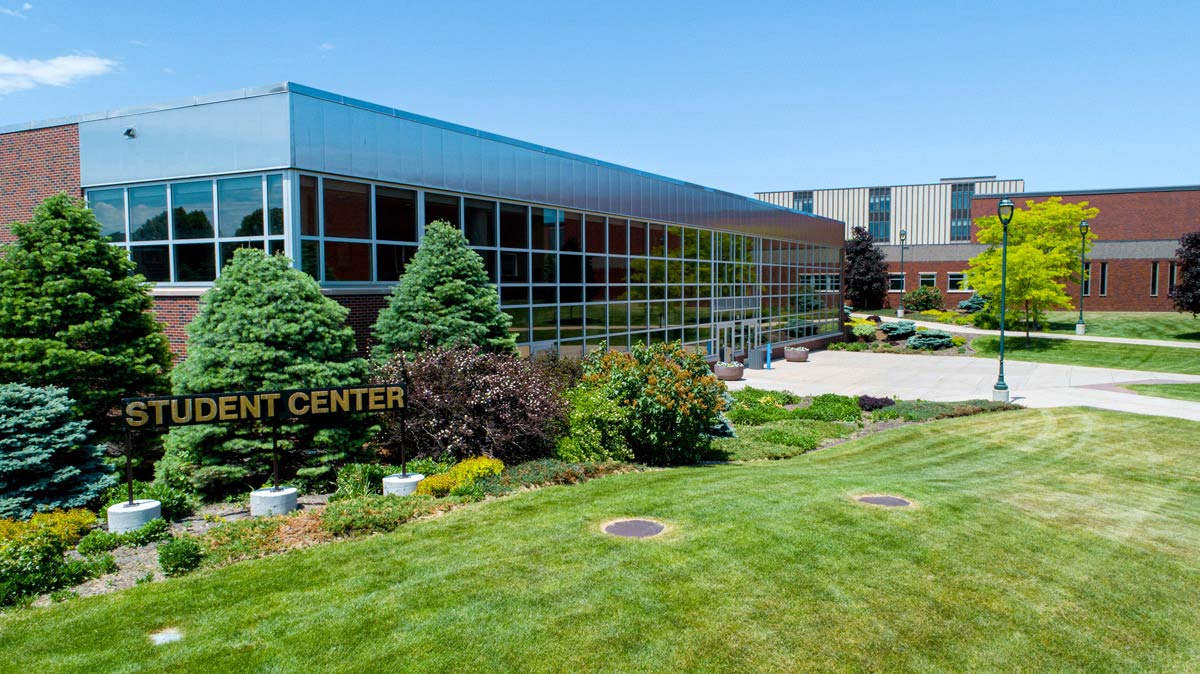 The Facilities and Physical Plant Department keep campus looking and working its best.
If you visit SMSU in the summer, you might notice things are quieter when it comes to activity on campus. This is a good thing for the Facilities and Physical Plant team.  They make the most of this time to focus on some of the big projects that would be hard to do with the regular flow of students, faculty, and staff.
"Summertime is our busiest time. The academic year is busy, but summer is really next level," said Tony Nubile, Director of Facilities at SMSU. "It's a lot of fine detail work going through the buildings to strip and wax floors, clean high glass windows, deep clean classrooms ceiling to floor, and residence halls top to bottom. On top of all that, we have a lot of camps and other events to support."
"Construction-wise we have the pool project to complete by August. The football stadium is getting new turf this summer. The trades team does maintenance on all the HVAC equipment to ensure we're ready for another academic year," he added.
The Facilities and Physical Plant team members are responsible for a wide range of services that include building and equipment maintenance, repairs and improvements, custodial services, event set-up, grounds and roads maintenance, snow removal, garbage and recycling removal, energy management, heating-ventilating-air conditioning (HVAC), mail services, freight delivery, issuing of building keys, and painting as well as office moves and the logistics involved with those.
They also realize the important role they play in student recruitment not only with the curb appeal but the facilities presentation.
"When students and parents are coming through you never have a second chance to make that first impression, so you want to make sure that the attention to detail is really met," said Nubile. "Before they meet their advisor, before they meet a faculty person, the first thing they are going to observe is the exterior and they instantly form an impression."
"The team takes great pride in the work they do and the part they play in making the campus a welcoming place. We really try hard to put our best foot forward, to ensure we're meeting the mission and the vision of SMSU."
The Facilities and Physical Plant has its own clearly defined mission: to create and manage a physical environment that enhances teaching, learning, and living; and serves to support our campus constituents and our region through responsible stewardship of resources.
"They care about the students. If it wasn't for the students, we wouldn't be here. We want to invest in our students and make their experience the very best possible," Nubile explained. "We all ask, 'how can I go the extra mile to ensure that?' before we say no to anything. The team is proud to put their name on everything they do."
They are the unsung heroes of our operations often working behind the scenes to make the campus look its best, work its best, and serve the community its best. The entire Facilities and Physical Plant Department are Mustangs Making a Difference.
"It's important to find ways that we can honor our team because they work really, really hard," Nubile said. "Any opportunity to shine light in their direction is appreciated."
Related Articles