Dr. Lori Baker Begins Role as Interim Dean of Arts, Letters, and Sciences
Published Thursday, July 21, 2022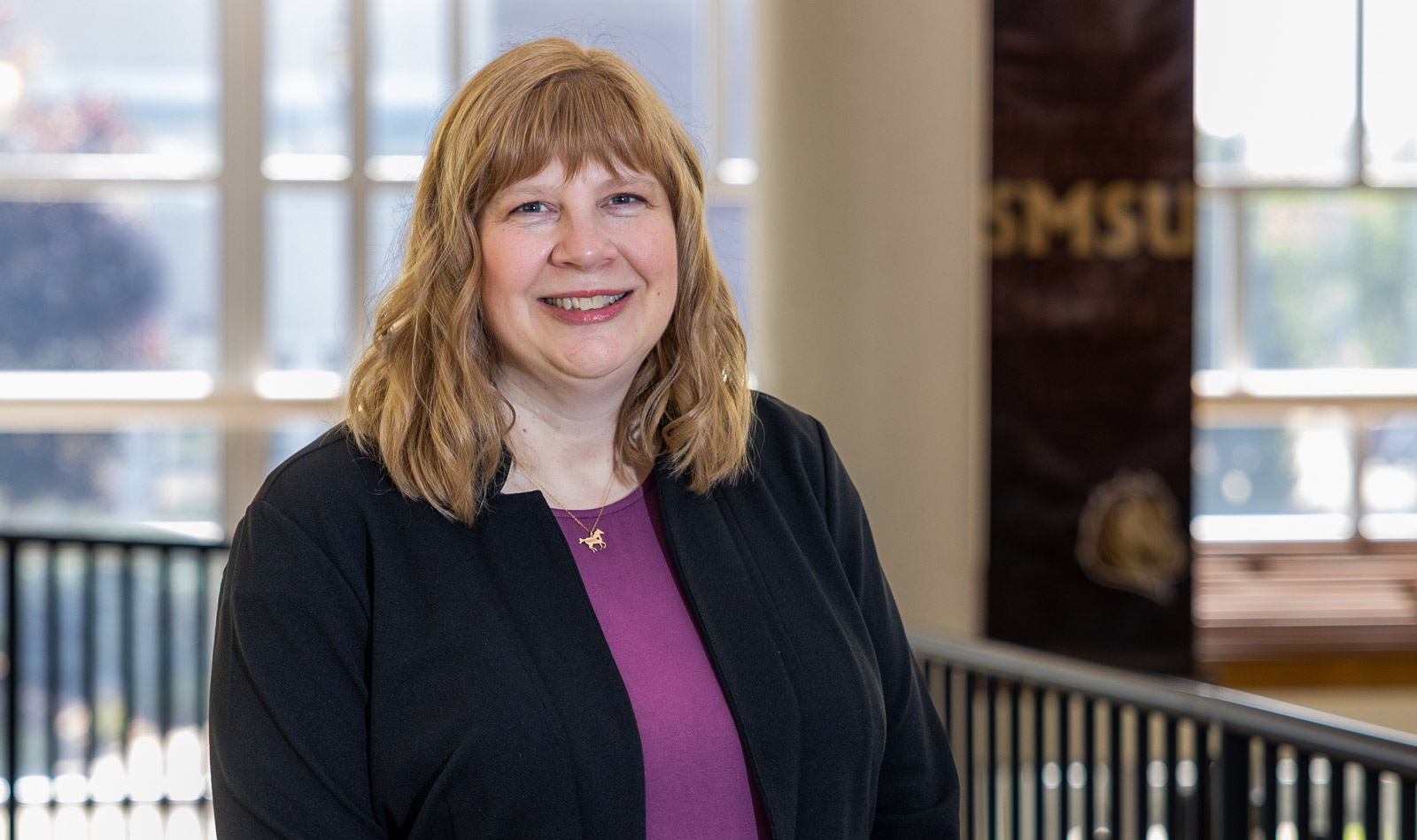 Dr. Lori Baker
Dr. Lori Baker will be serving as the Interim Dean of the College of Arts, Letters, and Sciences at SMSU. She began her new duties on July 1.
"Lori's experience and leadership at SMSU have uniquely prepared her to jump into this role," said Dr. Ross Wastvedt, SMSU Provost and Vice President for Academic and Student Affairs. "She is highly respected across campus as a faculty member and through her previous leadership as department chair, HLC coordinator, and Writing Center director. The breadth and depth of her knowledge are particularly valuable as we confront the challenges facing higher education, engage our strategic plan to fulfill our mission, and expand our efforts toward greater equity and inclusion."
Baker has served in a faculty role at SMSU since 1997, first as a fixed term and now as a Professor of English. She earned her PhD and Master's degree in English from Purdue University. She earned her Bachelor of Arts in English and a minor in Biology from the University of Nebraska-Kearney.
Baker is a dedicated scholar and an engaged colleague having served as director of the Writing Center, several terms as department chair, and coordinator of the 2014 HLC Reaccreditation Self-Study. She also co-chaired the University Strategic Planning Committee. She is published in scholarly journals and has presented at national and regional conferences, often focusing on the connection between teaching, administrative and scholarly roles.
She replaces Dr. Jeffrey Bell who served as interim dean in the 2021-22 academic year before accepting an administrative position at Bemidji State University.
"I am very excited to serve SMSU in this role," Baker said. "I have always appreciated SMSU and the community; it's a great place to explore ideas and to offer those opportunities to students."
"I have been fortunate to serve in a variety of leadership roles that allowed me to have access to people across the campus, and everyone is fantastically responsive. SMSU is a great place of possibility," she continued. "It's an exciting time to join the President's Cabinet with so many new ideas and fresh perspectives. I'm honored to have this opportunity to further the mission of SMSU."
Baker lives in Marshall with her husband, Larry Magrath. They are parents to three grown sons: Mitch (26), Weston (23), and Daniel (21). All three began college elsewhere but returned to Marshall and transferred to SMSU.
Related Articles