Grand Opening of Elizabeth Lockwood SMSU Alumni and Visitor Center, Aug. 5
Published Friday, July 29, 2022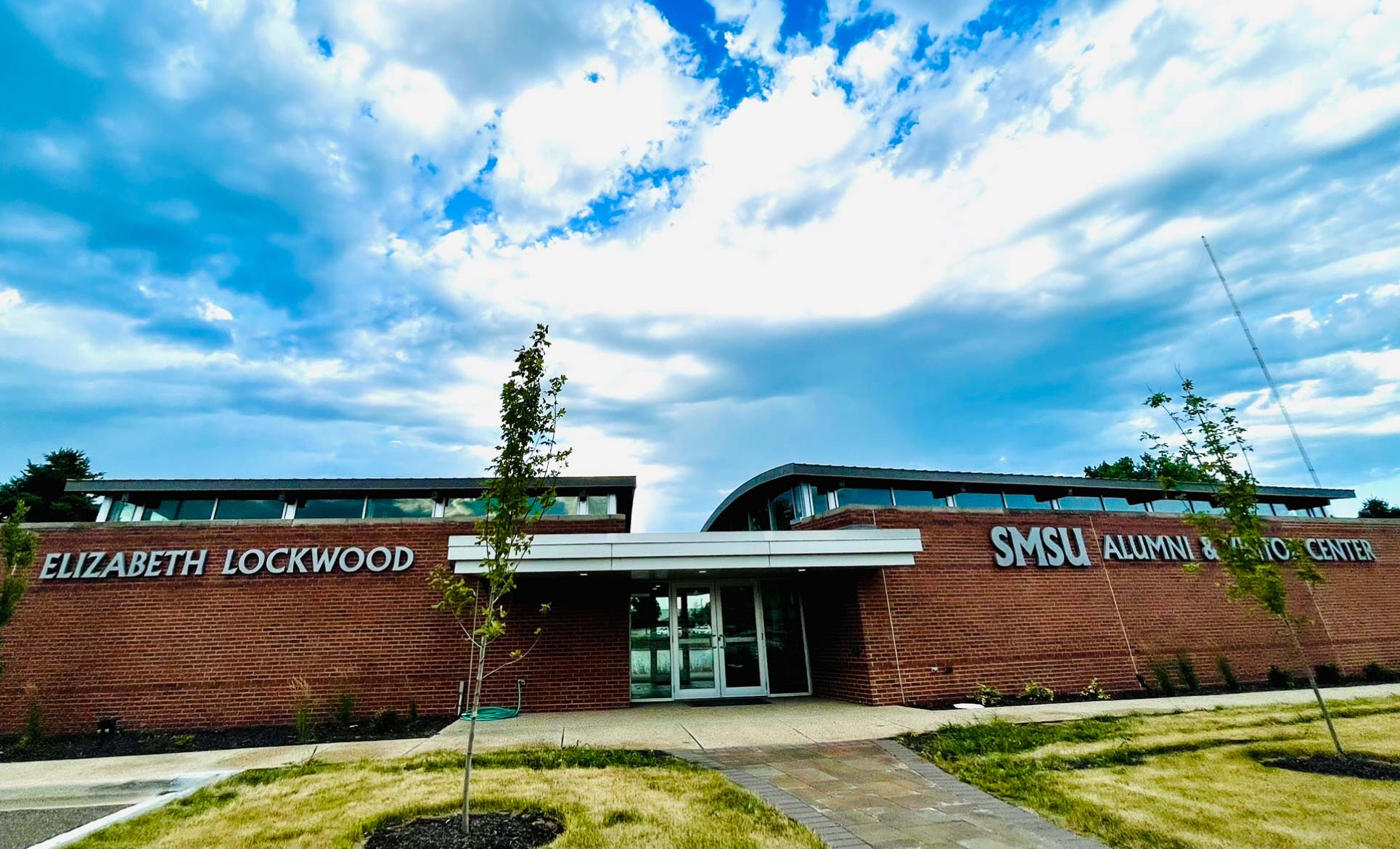 The Elizabeth Lockwood SMSU Alumni and Visitor Center
Grand Opening of Elizabeth Lockwood SMSU Alumni & Visitor Center Set for August 5
The SMSU Foundation announced the Grand Opening event for the Elizabeth Lockwood SMSU Alumni & Visitor Center will be held on Friday, August 5, 2:00–4:00 p.m. A brief program will be held at 2:30 p.m.
"We're extremely excited to open the doors and greet alumni, friends, visitors, students, and their families. This space will serve as a warm welcome to the University, a place for alumni to gather and reconnect," said Stacy Frost, Senior Director of Alumni Relations and Outreach.
The family of Elizabeth (Betty) Lockwood '84 made a significant gift to the SMSU Foundation to renovate the building which will serve as the headquarters for the Alumni Office and the SMSU Alumni Association. It will also provide a place where visitors can stop to learn more about SMSU and the community.
Betty Lockwood served as Director of Development at SMSU from August 1989 to September 1995. She was active on campus and in the community. She was incredibly passionate about SMSU. The Lockwood Family gift is a tribute to her dedication to the University.
"I'm grateful to President Jayasuriya for his vision and to the Lockwood family for supporting the space and this initiative," Frost continued. "Our local business partners and SMSU staff played a huge part in preparing us for this day."
The Center also houses a collection of nine original oil paintings by SMSU alumni artist, Terrence Fogarty '82.
The Elizabeth Lockwood SMSU Alumni & Visitor Center is located at 1430 East College Drive in Marshall, Minn. The Center will be open Monday through Friday from 9:00 a.m. to 3:00 p.m. starting Monday, August 8. The grand opening event is free and open to the public.
Related Articles