Mustang Pathway Program: A Path to Success
Published Wednesday, August 17, 2022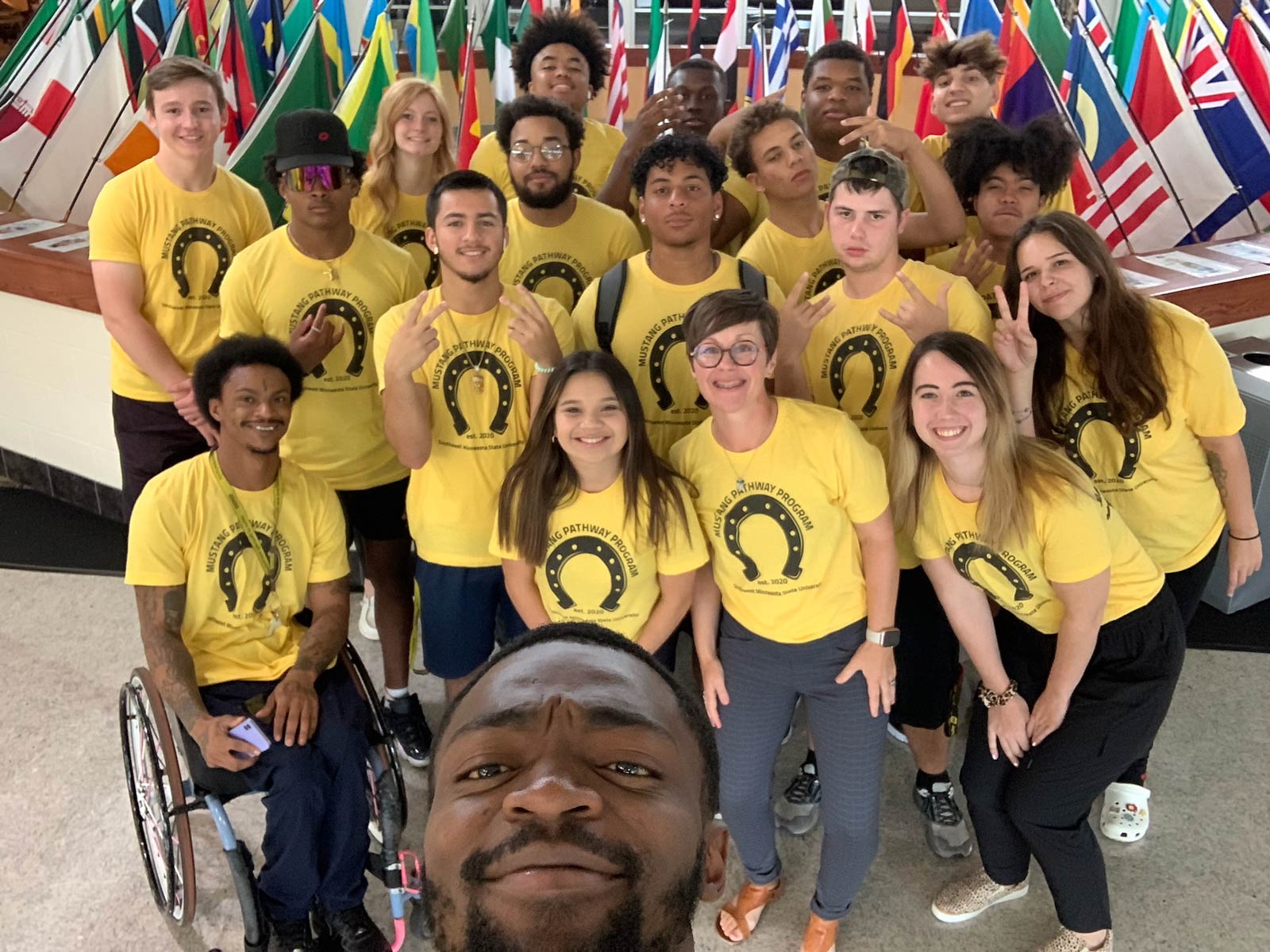 Submitted photo: Mustang Pathway Program 2022 Participants
SMSU's Mustang Pathway Program recently wrapped up its Summer 2022 session. The cohort of 14 students completed an online orientation July 11-13, moved to campus on July 16, and participated in the free summer experience to strengthen English, reading, and math skills in an engaging and supportive environment. The classes ran from July 18-August 12 with 100% of students successfully completing their coursework and moving forward to start the fall semester. 
The Mustang Pathway Program is a unique residential summer program for incoming freshmen. This program provides a transitional setting for students who may not have access to college prep programs. The program director, Dr. Erin Kline, works with the students throughout the program.
"This summer we welcomed students from across the state of Minnesota, and the country, to the Mustang Pathway Program (MPP). This is an important opportunity for our students," said Dr. Kline. "As several have stated, college always felt out of their reach, but through their ability to participate in the MPP, they start to develop success strategies aimed at preparing them for college."
"Mustang Pathway also gives them a chance to get to know the Marshall and campus community, provides extra time to ease into college life without a lot of distraction, develop meaningful relationships, and get a lot of support from our peer mentors and staff!"
Supporting Minnesota State's 2030 Goal to eliminate the educational equity gaps, the Mustang Pathway Program is an adaptive entry program that allows more students to obtain a degree at SMSU by giving students the tools they need to transition to college and preparing them to be successful in their journey to graduation. 
High school students interested in participating in the 2023 Mustang Pathway Program should contact Dr. Erin Kline at erin.kline@smsu.edu
Learn more about the Mustang Pathway Program at www.smsu.edu/go/mustangpathway
Related Articles