Mustangs Give: Day of Service, Sept. 28
Published Tuesday, September 13, 2022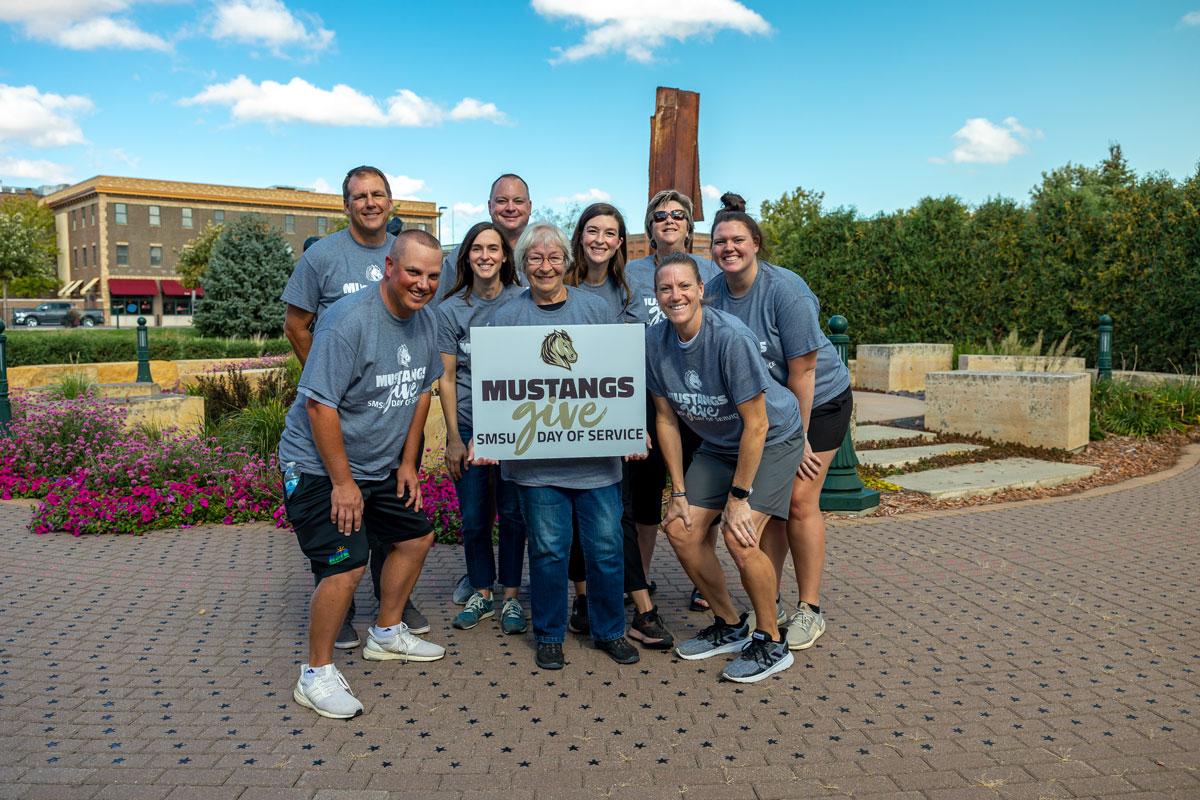 Mustangs Give: Day of Service 2021
Southwest Minnesota State University will host the 2nd Annual Mustangs Give: Day of Service on Wednesday, Sept. 28.
The day is an opportunity for faculty, staff, and students to sign up for volunteer opportunities available around Marshall and area communities.
Volunteers can sign-up to work on projects for the City of Marshall, Marshall Area YMCA, Lyon County Museum, Esther's Kitchen, and clean-up on the SMSU campus.
A number of activities are available before and after the Day of Service, including food packing with Food4Kids on Tuesday, Sept. 27; event set up for Prairie Jam concert; and canvassing with the American Red Cross to test and install smoke detectors in homes. Individuals can also sign up to support The Kitchen Table food shelf on Thursday, Sept. 29, the Veteran's Club 5K on Saturday, Oct. 1, and the Red Cross Blood Drive on Tuesday, Oct. 4.
The University is fortunate to be a part of a community that generously supports SMSU. This Day of Service is one way for the Mustang Family to give back to Marshall and the region.
The event runs from 10 a.m. until 4 p.m. on Sept. 28 and is a part of Homecoming week activities.
Groups and organizations within the community in need of volunteers for a project are asked to contact Melissa Scholten, Director of the Center for Civic and Community Engagement; melissa.scholten@SMSU.edu or sign-up by visiting www.smsu.edu/go/mustangsgive
Related Articles