SMSU to Launch MSN Nurse Educator Program
Published Friday, October 07, 2022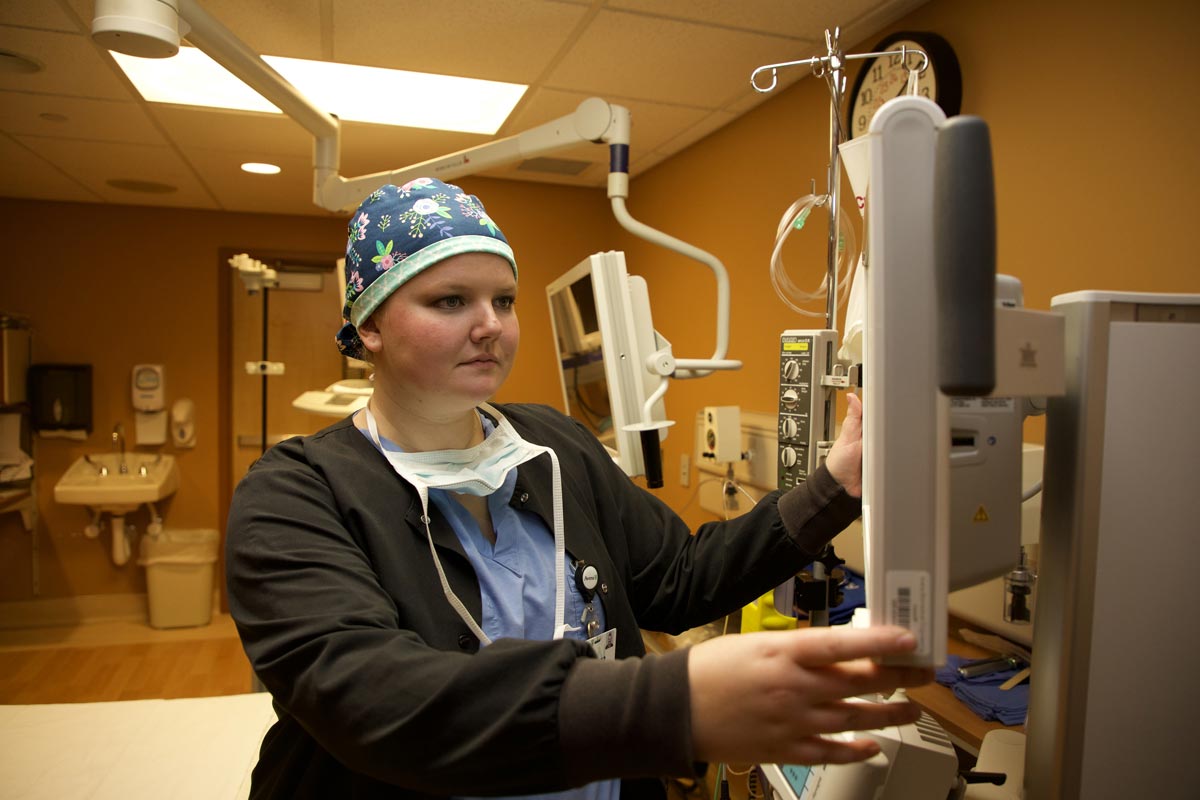 SMSU Adds MSN Nurse Education Program
Southwest Minnesota State University (SMSU) announces the new Master of Science in Nursing (MSN) Nurse Educator Program with the first cohort beginning in January 2023. The MSN program recently received approval from the Higher Learning Commission and is seeking ACEN candidacy and accreditation for the first graduating class and thereafter.
"We are excited have received the final approvals for the MSN program. Our Nursing faculty are outstanding in their commitment to their students and to the profession," said Dr. Ross Wastvedt, SMSU Provost. "This accessible and affordable degree builds on our current RN-to-BSN Program and extends our ability to serve the nursing profession."
The purpose of the MSN Nurse Educator program at SMSU is to meet the growing needs of contemporary nurse educators for the region, state, and beyond. In providing this new master's degree, the SMSU Department of Nursing embraces its mission to provide leadership in nursing education, scholarship, and practice that reflects cultural, ethical, and compassionate presence in the preparation of nurses who will serve with excellence in a diverse and ever-changing society.
 "The MSN degree adds an exciting new direction for our Nursing Program," said Dr. Raphael Onyeaghala, SMSU Dean of the College of Business, Education, Graduate, and Professional Studies. "This program accentuates leadership in nursing education, research, and advanced knowledge to prepare students to serve with excellence in a diverse and ever-changing society."
The formal description of the MSN Nurse Educator Program at SMSU:
The MSN Nurse Educator Program prepares advanced, visionary, holistic nurse educators who synthesize scientific evidence for application to nursing and teaching practice. The core framework includes advanced nursing study in leadership, continuous quality improvement, self-care and health promotion, population health, and evidence-based practice. The Nurse Educator specialization consists of academic nursing, professional development nursing, teaching in clinical and community settings, educational theory, instructional technology, curriculum, education assessment/evaluation, and culturally responsive teaching. Using flexible programming and experiences, MSN students develop vital interprofessional collaboration, leadership and communication skills, teaching, and ethical foundations of contemporary nursing.
Dr. Nancyruth Leibold, the chair and Associate Professor of Nursing at SMSU, lead the program development. "Our MSN Nurse Educator program seeks to address the severe shortage of nurses and bridge the gap by preparing individuals to teach in nurse educator programs. The contribution of this program will serve the communities by advancing the number of nurse educators available to train and teach nurses."
The SMSU MSN program is a flexible, online program in which students may enroll part-time or full-time. Clinicals are currently being planned for a virtual format to offer the flexibility to meet the schedules of our students. Opportunities for asynchronous and synchronous clinical experiences are possible.
"The MSN Nurse Educator program welcomes adult learners who are working as baccalaureate-prepared registered nurses looking to advance their careers within the nursing profession. We were deliberate in creating a contemporary curriculum that recognizes our students are working professionals and have unique life experiences," said Tracy Hadler, Assistant Professor and Director of the MSN program. "The program offers with flexible scheduling options which make it easy to fit coursework into an already busy schedule. We look forward to providing students with the tools, skills, strategies, and concepts needed to educate future and current nurses within academic, clinical, and professional development nursing practice settings."
The MSN Program curriculum is comprised of 39 graduate credits. Admission criteria to the SMSU MSN Nurse Educator program includes:
Acceptance to SMSU prior to application to nursing program, (excluding CA residents as CA does not participate in the U.S. state reciprocity agreement)
Active, unencumbered RN license in the U.S.
Bachelor's degree in the science or arts of nursing from an accredited nursing program (ACEN (formerly NLNAC), NLN/CNEA or CCNE)
Total cumulative grade point average (GPA) of at least 3.0 on a 4.0 scale in undergraduate courses from the baccalaureate nursing degree
Paragraph summary of professional goals
For more information, please contact Tracy Hadler, MSN Program Director at tracy.hadler@SMSU.edu.
Related Articles