SMSU Ranked Top 15 in Nation: Affordable Out-of-State Tuition
Published Wednesday, February 08, 2023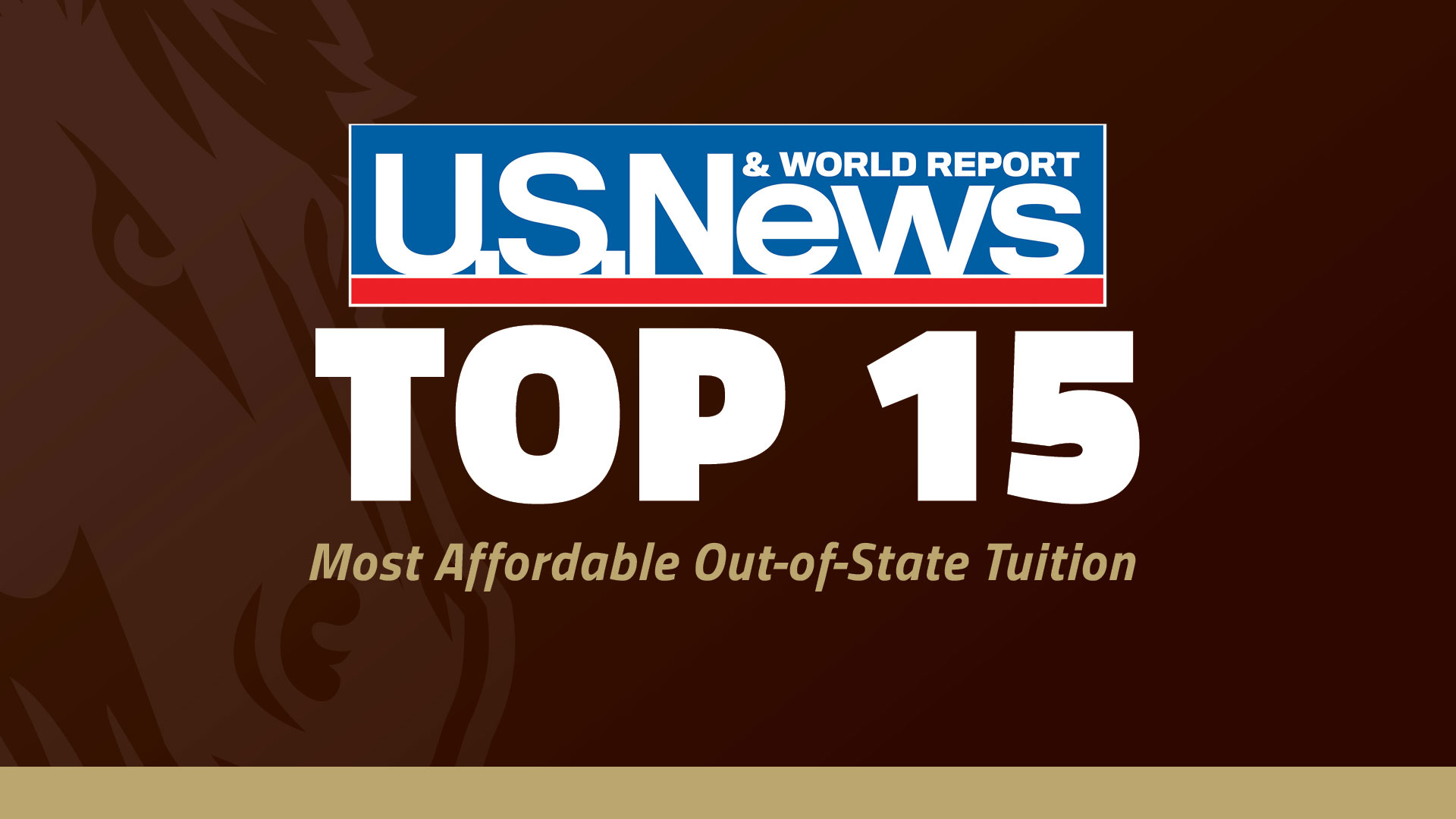 SMSU Ranked Top 15 for Out-of-State Tuition
U.S. News & World Report recently ranked Southwest Minnesota State University among the top 15 in the nation for low tuition and fees for students from out of state. SMSU was one of only three universities from the Midwest on the list and the only one from Minnesota.
The cost of tuition and fees is one of the biggest barriers for many students considering higher education. SMSU offers affordable tuition to in-state students and extends that low tuition rate to those from out of state, as well.
Students looking for a low-cost education outside their home state find that Southwest Minnesota State University is an extremely affordable option. In-state tuition applies to most students, with only a few exceptions based on reciprocity agreements with neighboring states.
"We are proud of the fact that we are among the top 15 most affordable colleges for out-of-state tuition," said SMSU President Kumara Jayasuriya. "When you combine our affordability with our excellent education and exceptional on-campus experience, I would argue that our value is second-to-none."
Southwest Minnesota State University is a four-year public university that prepares students to meet the complex challenges of this century as engaged citizens in their local and global communities. Our comprehensive degree programs, taught in the liberal arts tradition, are dedicated to connecting students' academic and practical professional development experiences in southwestern Minnesota to the wider world.
With over 50 majors, 5 associates, and 5 graduate degrees, students can prepare for a wide variety of career paths in a supportive and engaging environment. In addition, 99% of SMSU graduates are employed or in graduate school within six months of completing their degree.
SMSU is a member of the Minnesota State Colleges and Universities system, and an equal opportunity educator and employer. Learn more about SMSU at: www.SMSU.edu
For the complete list of top 15 colleges visit: https://www.usnews.com/education/best-colleges/slideshows/10-colleges-with-affordable-out-of-state-tuition?slide=2
Related Articles