Ogo Chudi-Igwe Makes an Impact in Nigeria
Published Friday, March 03, 2023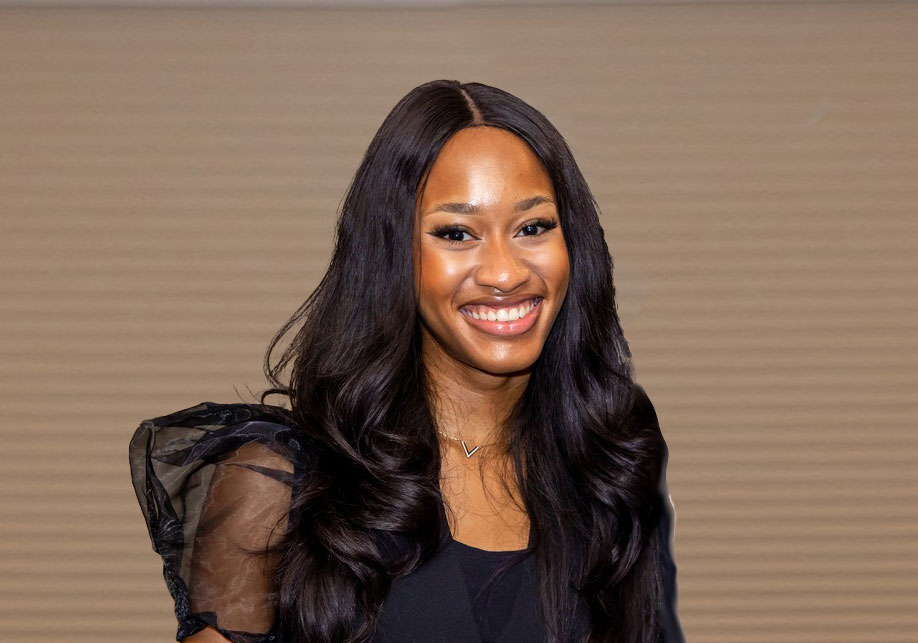 Ogo Chudi-Igwe
"I hope to make an impact on these students, so they one day want to pursue education and learn that they are capable of accomplishing so much more," said Ogo Chudi-Igwe.
Little Changes Charity is a Nigeria-based charity started in 2018 and co-founded by Ogochukwu "Ogo" Chudi-Igwe. Ogo started by collecting books, toys, clothes, and toiletries to donate to those in less fortunate areas. Nigeria has one of the highest rates of illiteracy, with over 10 million children not receiving formal schooling. She says this is not due to their own incompetency or laziness, but due to her country's failed educational system. Almost half the population is under age 15 with 70% living in poverty.
"The children in these areas had an interest in reading the books but couldn't understand what they were reading. This inspired me to do something about it," said Ogo.
This sparked an idea for Little Changes Charity. The non-profit is a volunteer-driven development organization dedicated to feeding, reorienting, educating, and empowering impoverished children with great potential all around the slums of Lagos, Nigeria.
Through the charity they provide educational scholarships, clubs and activities for their psychological support and reorientation, and give children in the darkest of places the brightest of dreams.
Iwe Kiko is a summer school program covering supplemental math, English, and personal development lessons for impoverished children in its surrounding environment. It is supported by volunteers and sponsored by friends and partners. Ogo and her team of volunteers would teach students how to read. The program groups students by their literacy level with two volunteers per class. Over the course of the summer program, 30-40 students would take part.
"After the students have completed the program, some were so inspired to learn that we would help them get scholarships to other schools." Success Club is a scholarship program for children from vulnerable low-income areas. Individuals and corporations work with Little Changes Charity to sponsor students to enroll in schools and support with supplemental tutoring on weekends at a Little Changes Charity Clubhouse.
The goal for Ogo is to continue to teach Nigerian youth how to read, giving them the inspiration to pursue an education. She is a computer science major and hopes to build a website as an online education platform for them to use. Ogo recognizes the difficulty due to the lack of reliable internet and access to computers. Either way, she is not backing down from this challenge.
"Networking at SMSU has helped me a lot, gaining new insight for things we can do to make it better," said Ogo. She says she has already met so many people that are interested in this charity and are willing to help her in any way. And by working with Nigerian state and local governments, firms, and like-minded individuals, she is part of raising a new generation of Nigerian leaders one community at a time.
Story by Annika Freiburger, Communications and Marketing graduate assistant
Related Articles