SMSU Jazz Ensemble Concerts with Tom "Bones" Malone, March 27-28
Published Tuesday, March 07, 2023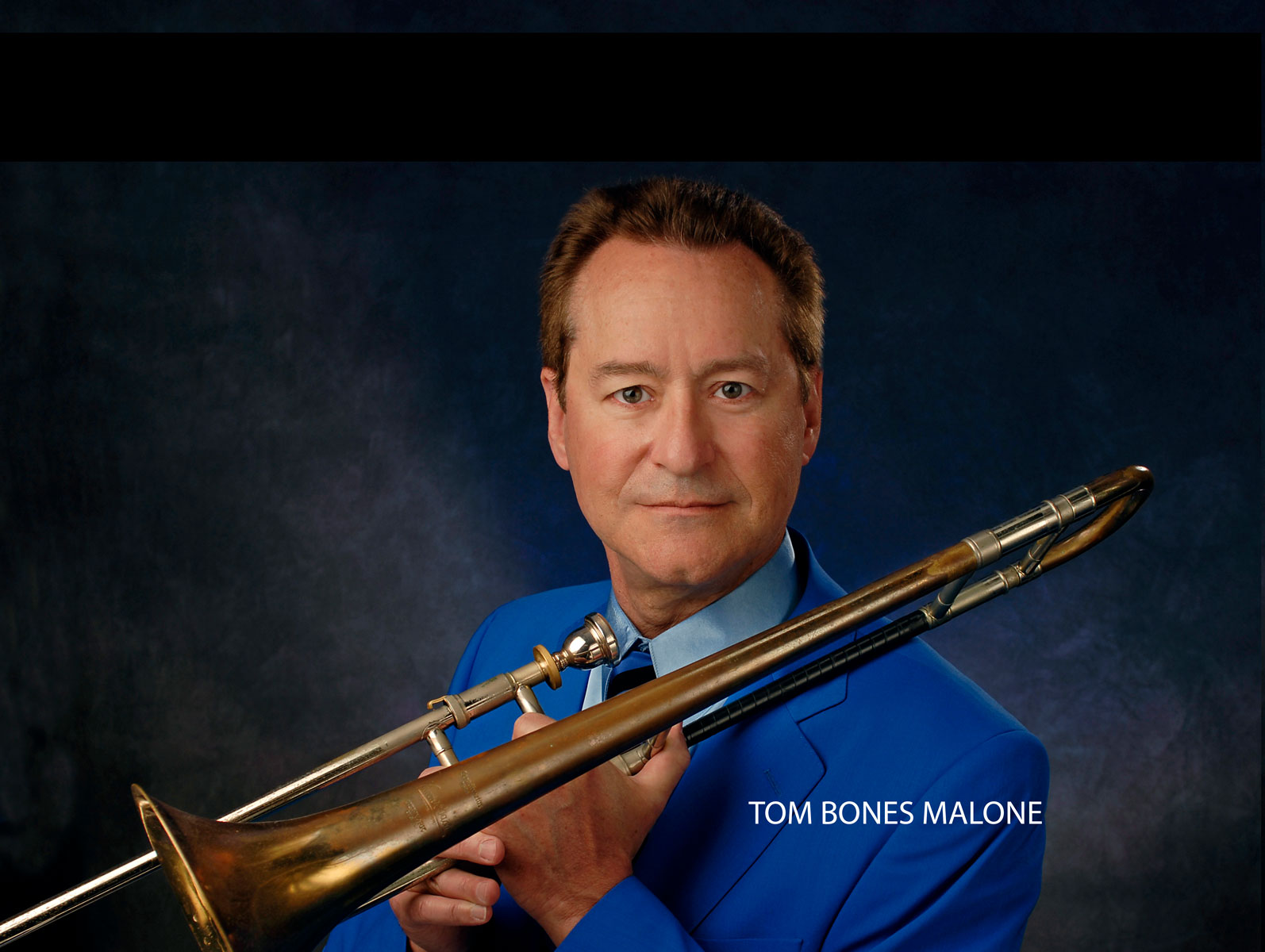 Tom "Bones" Malone, trombonist
The Southwest Minnesota State University Music Program will host concerts in Worthington on Monday, March 27 and Marshall on Tuesday, March 28. The concerts will feature guest artist and founding member of the Blues Brothers, Tom "Bones" Malone.
The Worthington High School Jazz Band will be featured in the March 27 concert at 7:00 p.m. in Memorial Auditorium, Worthington, Minn. The Marshall High School Jazz Band will appear in the March 28 concert at 7:30 p.m. in the SMSU Fine Arts Theatre, Marshall, Minn.
In addition to the concerts, an open discussion with Tom "Bones" Malone will be held at 12:00-1:20 p.m. on Tuesday, March 28 in the SMSU Fine Arts Theatre.
Malone is a trombonist, multi-instrumentalist, arranger, and producer best known for his work with the Blues Brothers, the Late Night with David Letterman Show, and Saturday Night Live. Malone has played on 4,400+ television shows, 3,000+ radio & television commercials, over 1,500 recordings, and thousands of live performances throughout the world. He has done 2,700 arrangements for television.
Malone has worked with dozens of artists including Lady Gaga, Snoop Dogg, Willie Nelson, Dolly Parton, Elton John, Paul McCartney, Aretha Franklin, Garth Brooks, Count Basie, Aerosmith, and many, many more.   
            The events are free and open to the public and are part of the annual Fine Arts Celebration at SMSU. Visit  www.SMSU.edu/go/FineArtsCelebration to access the complete schedule.
            For more information, call the SMSU Music Program at 507-537-7103 or Dr. John Ginocchio, Director of Bands at SMSU, john.ginocchio@SMSU.edu.
            This activity is funded, in part, by a grant from Southwest Minnesota Arts Council through an appropriation from the Minnesota State Legislature with money from the State's general fund.
Related Articles