2023 Campus Compact Presidents' Awards Announced
Published Thursday, April 20, 2023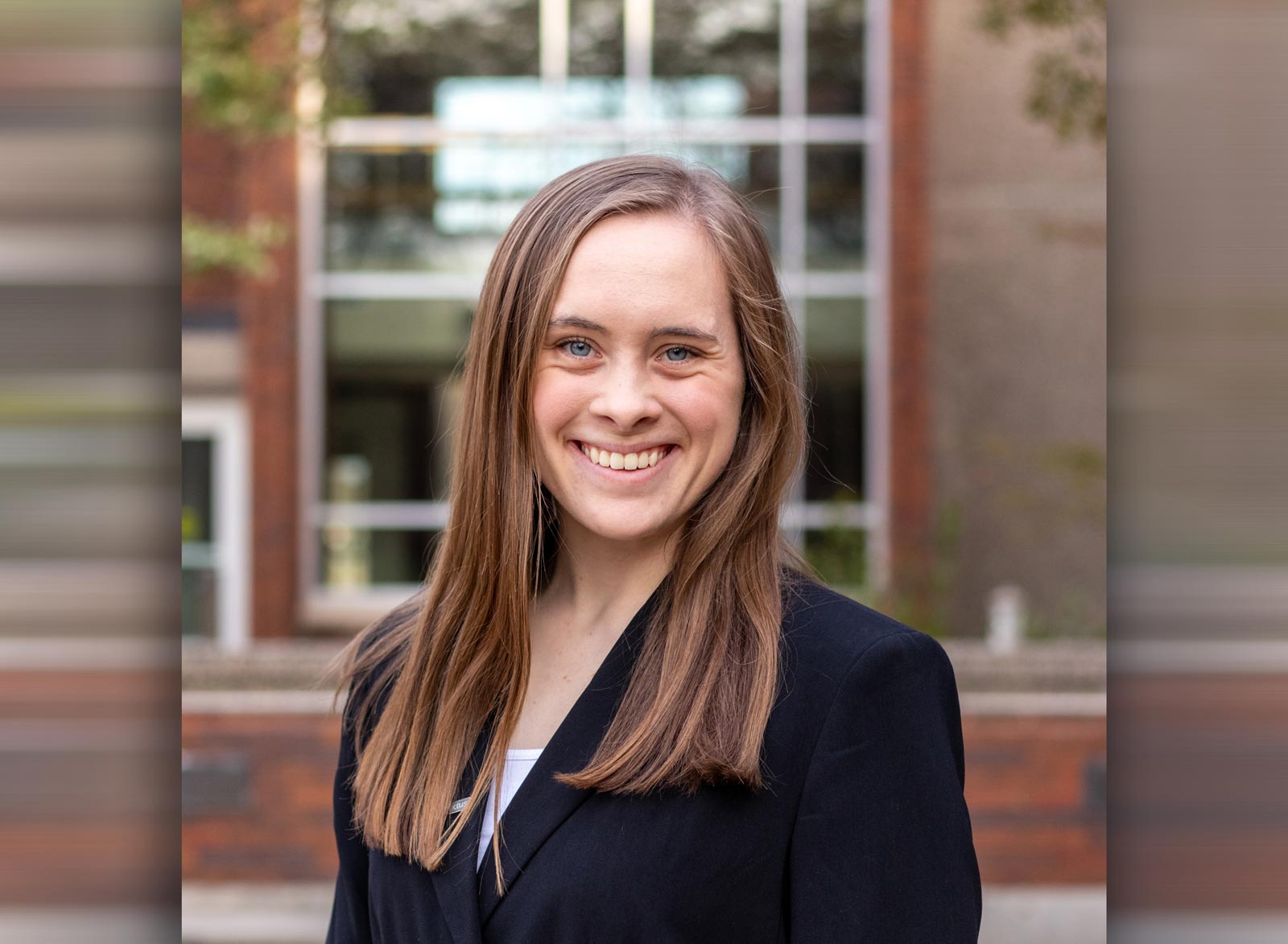 Campus Compact Award Winner: Valerie Messner
A Southwest Minnesota State student, advisory committee, and community partner have been named Iowa & Minnesota Campus Compact (IAMNCC) Presidents' Award winners.
The 2023 Iowa & Minnesota Campus Compact awards honor over 90 individuals and organizations whose accomplishments exemplify and celebrate the public purpose at the heart of higher education. The winners were nominated by the presidents of IAMNCC's member campuses.
Presidents' Awards recognize outstanding contributions in civic and community engagement by students, faculty, staff, collaborative teams, and community organizations on individual member campuses. There are several Presidents' Awards categories, including Civic Engagement Leadership, Student Leadership, and Community Partner.
Southwest Minnesota State University Campus Compact Presidents' Awards went to:
Presidents' Civic Engagement Leadership Award: SMSU Exercise Science Advisory Council.
The SMSU Exercise Science advisory council brings together the SMSU Exercise Science program and students with professionals in the community to greatly enhance civic engagement and experiential learning opportunities for students. The council provides insight into how civic engagement opportunities can mesh with curriculum to provide excellent experiences for students.
Presidents' Civic Engagement Leadership Award recognizes a member of the faculty, administration, or staff or for a group (e.g., advisory committee, task force, project team) that has significantly advanced their campus' distinctive civic mission by forming strong partnerships, supporting others' civic and community engagement, and working to institutionalize a culture and practice of engagement.
Presidents' Student Leadership Award: Valerie Messner.
As the President of Enactus, a 501(c)(3) non-profit, student-led association, Valerie Messner has a grassroots, civic engagement approach to solving problems. Specifically, she works to identify problems or opportunities in the community using evidence-based approaches and community engagement. She works with community stakeholders, business leaders, non-profit leaders, and Enactus students to develop interventions leveraging social entrepreneurship. She is directly responsible for developing operational plans that address the daily operations of a significant project, Mindful Meals, that address disparities among social-economic classes of students, addressing malnutrition and mitigating academic achievement gaps.
Presidents' Student Leadership Award recognizes an individual student or a student organization that models a deep commitment to civic responsibility and leadership,
President's Community Partner Award: The Schwan's Company.
The Schwan's Company has partnered with the SMSU Exercise Science program for 12 years in providing an experiential learning opportunity for the Exercise Science students. Students work with employees to complete fitness assessments, write individualized exercise prescriptions, and train these employees in exercise, healthy eating, goal setting, and stress management.
Presidents' Community Partner Award recognizes a community-based partner or organization that has enhanced the quality of life in the community in meaningful and measurable ways.
For more information on the IAMNCC organization, visit: https://iamncampuscompact.org

Related Articles