Jacob Fike: Finding His Path at SMSU
Published Tuesday, May 02, 2023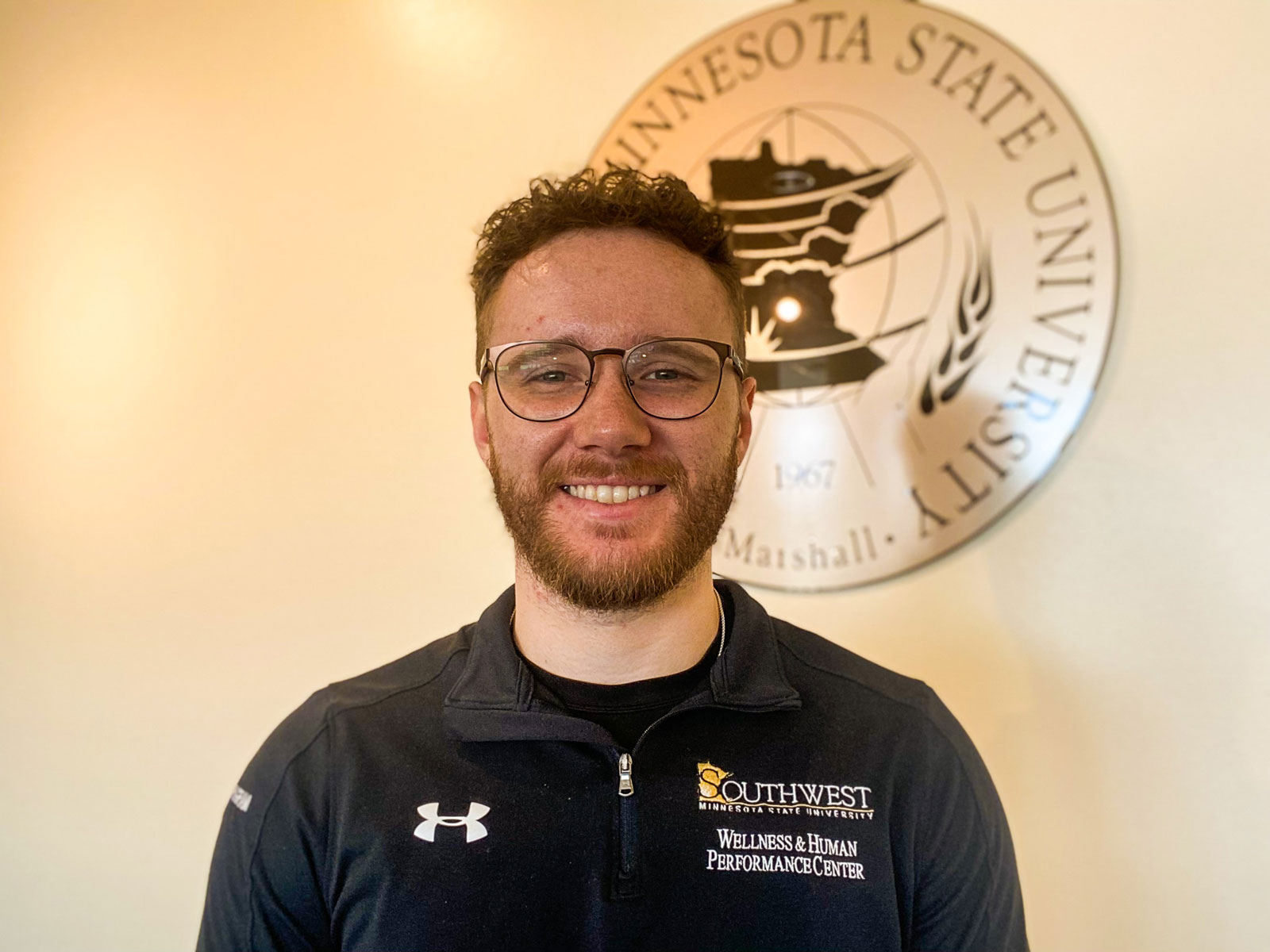 Jacob Fike, BS '21/MS '23
Jacob Fike didn't take the traditional path to college. Originally from Braham, Minnesota, Fike is the youngest of two boys. Until college, he was homeschooled along with his brother.
"My parents were very old-fashioned. I learned to type on a typewriter," he explained.
Upon receiving a 12 on his ACT, Fike first went to Anoka-Ramsey Community College for two years and then transferred to SMSU to finish his bachelor's degree in Exercise Science.
"I choose SMSU because it felt more inclusive and 'family' oriented rather than having the feeling of being just another number," Fike said. "The Exercise Science faculty made my experience what it was. Each faculty member took me under their wing, met with me one on one, and guided me along this path. There isn't one that stuck out more than the other. Collaboratively, each of them works together to give students the necessary help they need to succeed."
He is in his final semester of the Master of Science: Physical Education-Coaching of Sport program and has worked as a graduate assistant for the Exercise Science Program since he earned his exercise science undergraduate degree in 2021.
As the graduate assistant, he has been tasked with aiding professors in teaching and coordinating the Community Wellness Program. This twelve-week fitness program is run by undergraduate students. This semester, there are 25 clients both from the community and the SMSU staff and faculty. He also substitutes in senior-level courses, helps in labs, and manages work-study students for their department.
"I have been accepted into Concordia St. Paul's online Ph.D. in Kinesiology program. It is a four-year program with classes that are broken into eight-week increments," he said. "I really want to stay in the Marshall area while I complete this, and hopefully end up teaching here one day. I love the hands-on experiences; it really has made my learning experience more meaningful."
Fike hopes one day to either become a professor of Kinesiology and Exercise Science or become a Strength and Conditioning Coordinator at a university. "I've always felt like an outside-the-box thinker, always wanting to move forward."
Despite a low ACT, he's made the most of his experience at SMSU. The connections he's made with his professors and the engaging work he's done with the wellness program have taught him that he can do anything he sets his mind to. His passion for learning has allowed him to see his future more clearly.
"I have always been passionate about school and am excited to continue my education," said Fike. "I am excited for my future and what I'll be able to accomplish."
Related Articles