Successful Wildlife Area Burn Completed June 9
Published Friday, June 09, 2023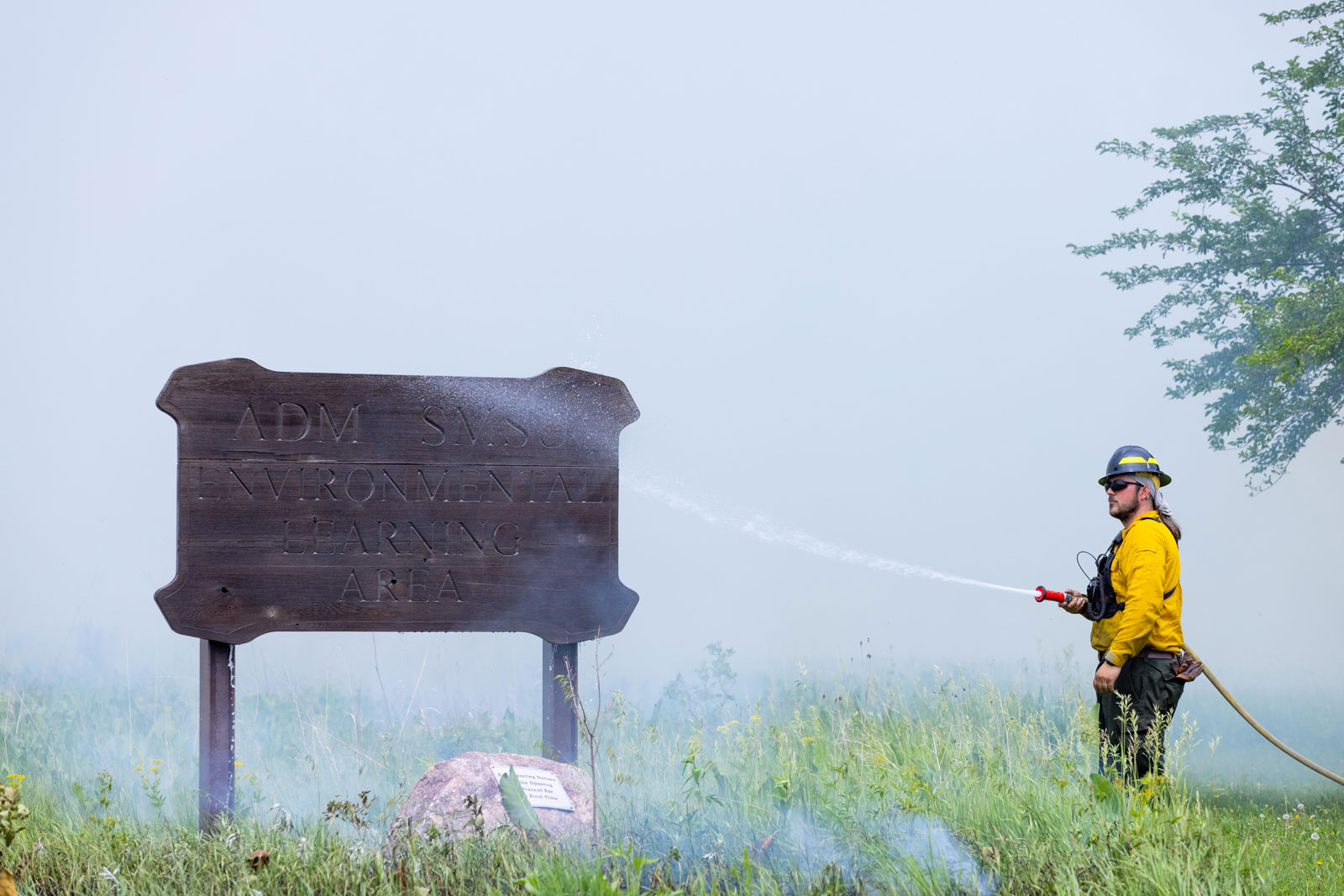 NRP crew members managed the prescribed burn.
SMSU was able to conduct the prescribed burn in the Wildlife Area of campus today. The burn started around 12:30pm and was finished just before 2:00pm.
"It was a successful burn," according to Josh Peterson, Regional Director of Habitat Management/Burn Boss, Native Resource Preservation, LLC (NRP). "The remaining grass will die off in the next few days as expected. If we receive some rain this weekend, we should see new growth in a bright neon green in 10-12 days."
The burn was planned and prescribed to reduce the occurrence of non-native and invasive species in the wildlife area at SMSU. This will enhance the vegetation for pollinators and wildlife. Prairie plants depend on fires to help them thrive against the competition. Wind and moisture conditions needed to be just right for the burn to take place.  
"There are a lot of native plants here that will really take off," Peterson said. "We'll see more abundant white prairie clover, leadplant, golden alexander, prairie rose, and black-eyed Susan."
Peterson explained that through prescribed burns like this one, we can preserve and protect the native species of the prairie. SMSU invites the public to utilize the 1.5 miles of hiking trails to explore the 40 acres of wildlife area which includes prairie grasses and wildflowers, wetlands, coniferous and deciduous trees, and a variety of mammals and birds.
Learn more about the Wildlife Area with a field guide created in 2017 by SMSU students Justin Hill and Garrett Wee as part of their undergraduate research work. Download the Field Guide here.
Related Articles