SMSU Hosting Business Succession Workshop
Published Friday, July 21, 2023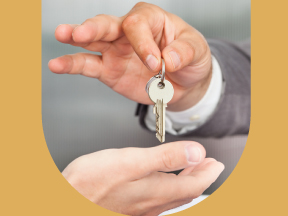 Succession and transition workshop
Southwest Minnesota State University's Center of Innovation and Entrepreneurship will host a special workshop to support rural businesses preparing for succession and transition.
The workshop "Retaining Rural Businesses: Business Succession and Transition Workshop" will be on Tuesday, August 8 from 10:00am–1:00pm in the William Whipple Gallery (located in the McFarland Library, Bellows Academic Building.) The workshop is free and includes lunch. It is open to the public, specifically community leaders, economic developers, and business support professionals.
Learning goals for attendees include:
Understanding the implications of business succession and transitions
Learning about available resources to support business transition
Connecting and collaborating with colleagues from the region
The workshop is funded in part through a cooperative agreement with the U.S. Small Business Administration, Minnesota Department of Employment and Economic Development, and the following support partners: Marshall Area Chamber, Marshall Economic Development, SMSU Center for Innovation and Entrepreneurship, University of Minnesota Extension, and the Small Business Development Center at SMSU.  Lunch is provided by the Southwest Initiative Foundation.
To register for this free workshop, visit https://business.marshallmn.org/events/details/retaining-rural-businesses-business-succession-and-transition-workshop-19556
Related Articles