SMSU Enrollment Increase for Fall 2023
Published Wednesday, September 06, 2023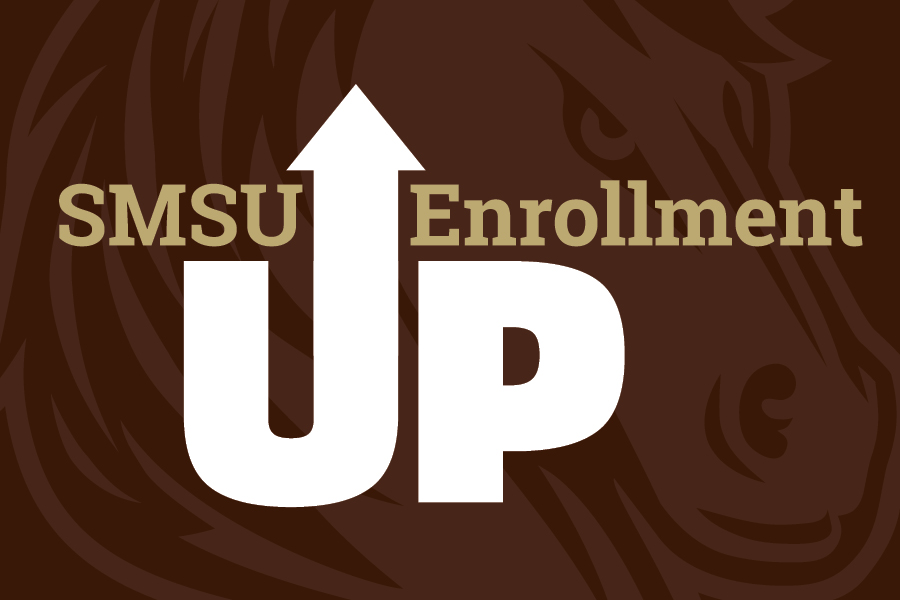 SMSU Fall 2023 Enrollment is UP!
Southwest Minnesota State University announced the Day-10 enrollment statistics showing growth in almost all demographics. SMSU welcomed 368 new first-year students to campus this fall, an increase of 10.8 percent since Fall 2022.  
Overall enrollment is up for SMSU as the Day-10 numbers show the university is serving 2,531 degree-seeking students, up 5.2% from the previous year. Degree-seeking undergraduate students are up 4.2% to 2,039 students. A total of 429 graduate degree-seeking students is an increase of 11.4% from Fall 2022.
"We are incredibly proud to pay tribute to the hard work and commitment of our faculty and staff, led by our Enrollment Management team," said SMSU President Kumara Jayasuriya.
A 2% increase in undergraduate student retention also contributed to enrollment growth. The full-year equivalent (FYE) enrollment grew over 6% from the previous year. SMSU is one of the few four-year institutions to show an overall increase this fall as enrollment in colleges and universities dips across the state and the nation.
"I must give credit to the dedication of our staff and faculty who meet with prospective students and provide one-on-one support for our current students," said Jayasuriya. "An engaging, inclusive student-centered environment is the foundation of our institutional mission, vision, and values."
Access Opportunity Success, the Mustang Pathway Program, along with SUCCESS (Scaling Up College Completion Efforts for Student Success), are programs dedicated to supporting students from historically underserved populations.
 "We take great pride in these numbers. The data tell us we're doing things right for our students," Jayasuriya continued. "We are focused now on Fall 2024. Our goals for continued growth and bringing in a larger first-year cohort mean we won't stop to celebrate."
The Day-10 headcounts are a significant marker for enrollment. By Day-10, students have historically persisted through completion of the term.
Related Articles