DECA Students Place First at Summit
Published Monday, October 16, 2023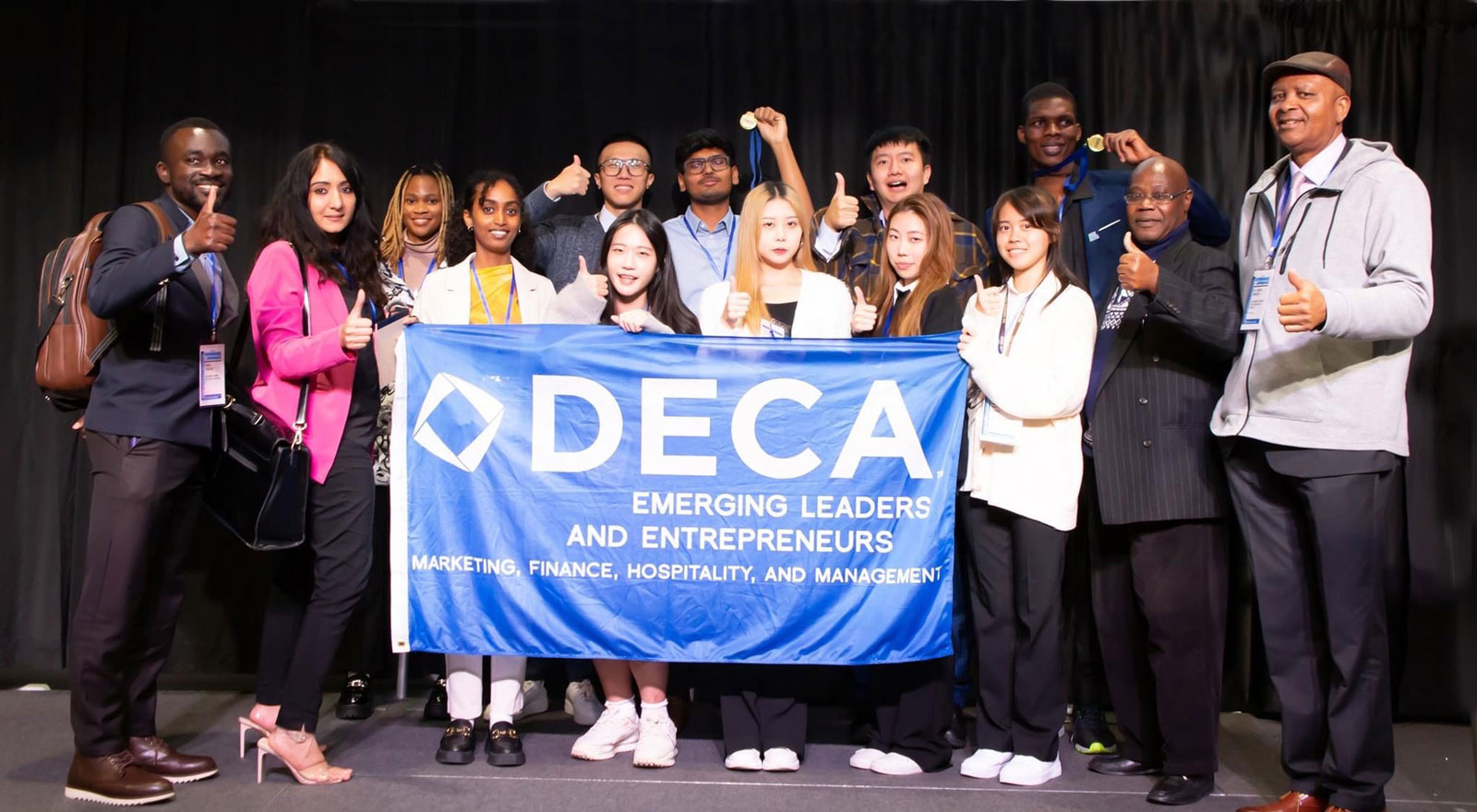 SMSU Collegiate DECA
SMSU DECA has done it again. Ebuka Aniebonam Emmanuel and Krish Uday Patil came in First Place at the Collegiate DECA Innovation Summit in Bloomington, Minn. on Friday, October 6. Liu Chien-ting (Kenneth) took Second Place.
The Innovation Summit challenges students with real-world situations and includes four rounds of judging. Fourteen students from SMSU lead by Dr. Ken Chukwuba participated in the Summit.
Collegiate DECA prepares emerging leaders and entrepreneurs in marketing, finance, hospitality, and management from colleges around the globe.
Related Articles