SMSU Announces New Legal Kiosk
Published Friday, October 27, 2023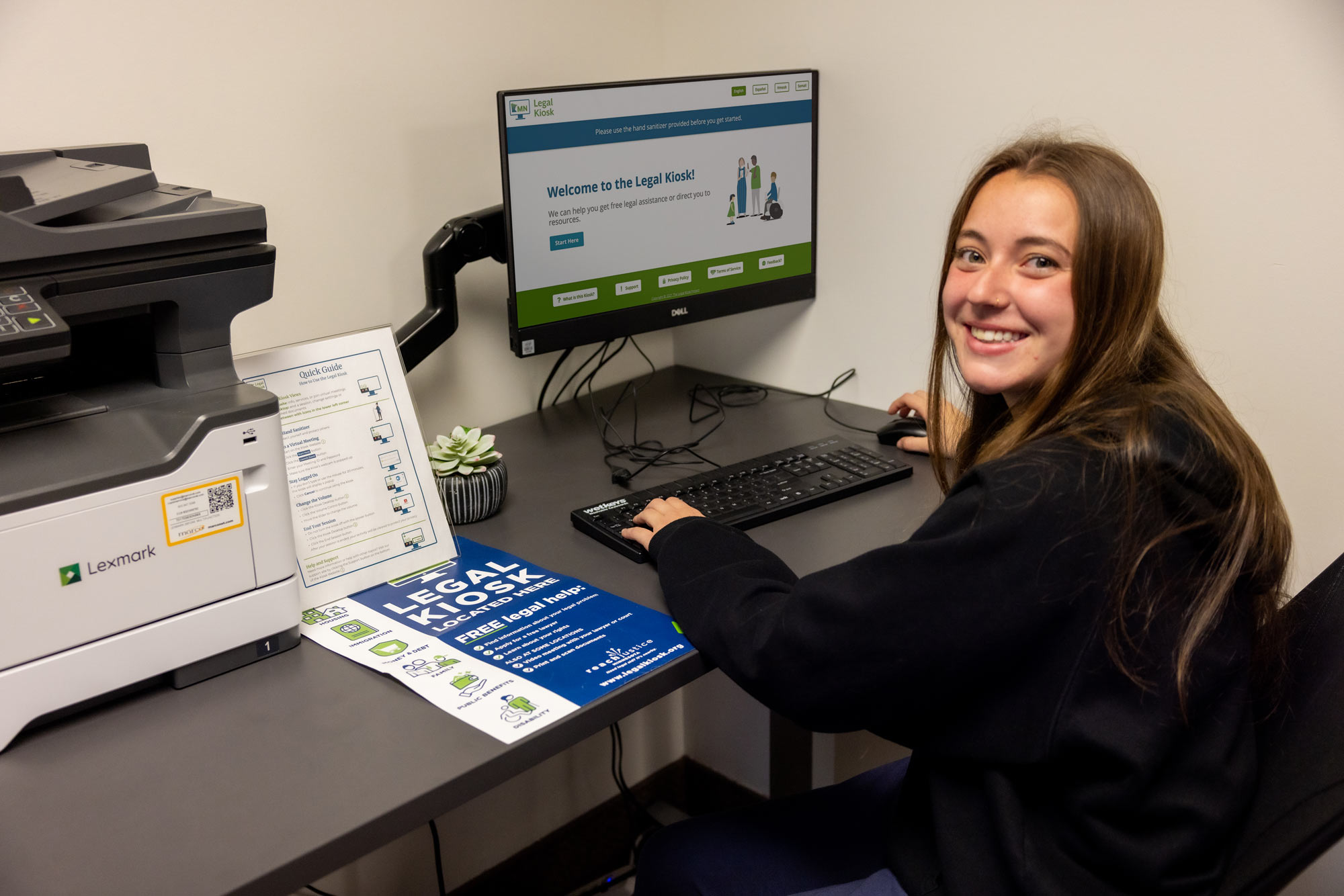 University Public Safety's new Legal Kiosk
Southwest Minnesota State University Public Safety has partnered with the Legal Kiosk Project to provide the opportunity to apply for civil legal aid services and access legal resources free of charge.
"This kiosk affords our University another tool to offer holistic support services to our campus community and surrounding community as this kiosk is accessible to the public," said Joyce Tofte, the newest addition to the University Public Safety team. "Being able to provide access to legal resources for housing and tenant rights; crime victim's needs; emergency assistance; and food support is essential for supporting student basic needs for both our on campus and off campus students."
The Legal Kiosk Project is one of many initiatives through Reach Justice Minnesota, leveraging technology and emergency staffing to help protect Minnesotans' basic civil and human rights.
The kiosk terminal at SMSU is ADA accessible, offering an adjustable height desk, screen reader and print enlargement, as well as printer and scanner accessibility software. The kiosks are currently set up in English and have translations into Spanish, Hmong, and Somali. This kiosk is available Monday through Sunday from 7 am-11 pm.
For questions on how to utilize our kiosk, stop by the University Public Safety Office in Founders Hall 108 on the campus of Southwest Minnesota State University
Find more information about the Legal Kiosk Project, visit www.legalkiosk.org. For a list of other publicly accessible kiosks, visit https://www.legalkiosk.org/locations.
Related Articles