Start-Up and Business Development Forum, Nov. 14 and 16
Published Monday, November 06, 2023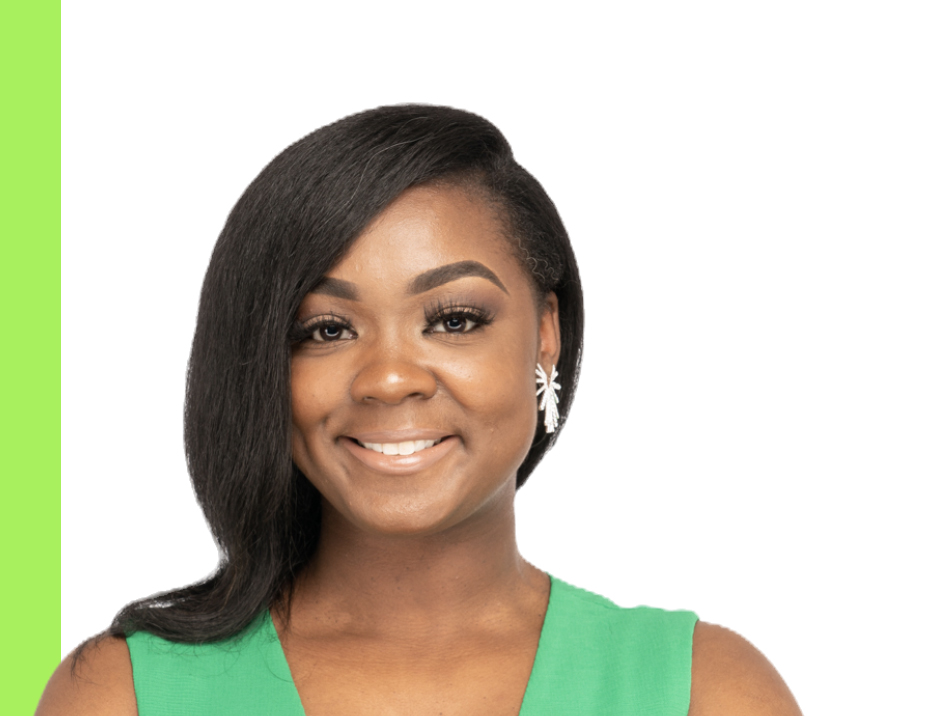 Shateria Smith, workshop facilitator
SMSU's Center of Innovation and Entrepreneurship is hosting an entrepreneurship event entitled the "Southwest Start-up and Business Development Collaboration Forum" on Tuesday, November 14 and Thursday, November 16, 2023 in the Conference Center Upper Level at SMSU.
This event showcases entrepreneurship, student associations, business owners, and the Southwest Minnesota Entrepreneurship Professional Community in celebration of Global Entrepreneurship Week!
This event is centered on student entrepreneurs who will compete for micro-seed capital that will help them with their business start-ups. The program includes speakers, competitions, and the regional and local entrepreneurship community.
Tuesday's lineup features the Student Pitch Competition and Student Association Start-up Event. The Student Pitch Competition will feature business start-up pitches from SMSU Students and participants in the Lyon and Murray County CEO program (Creating Entrepreneurial Opportunities).
Tuesday:
9:00am-12:00pm — SMSU and CEO Student Pitch Competition
1:00-3:00pm — The Enactus Project and Professional Development sessions
Thursday's schedule includes a Business Start-up Workshop with Shateria Smith, and keynote with lunch, followed by a panel discussion and networking session.
Thursday:
8:30am—Welcome from SMSU administrators: Dr. Raphael Onyeaghala, Dean, and Dr. Ross Wastvedt, Provost; and representatives from SMSU's Center of Innovation and Entrepreneurship, Small Business Development Center, and Southwest Initiative Fund.
9:00am-12:00pm — Workshops presented by Shateria Smith on entrepreneurship, creativity, building a business idea, and networking to build a net worth.
12:00-1:15pm — Lunch and Keynote by Tim Swenson, founder of Action Manufacturing.
1:30pm — Area Entrepreneur Discussion Panel featuring the following local business owners: Tom Handeland, Hitching Post; Bill Maertens, Bend-Rite Fabrication; Gina Meulebroeck, Main Stay Cafe; Amanda Pudil, Evolution of Beauty; Desiree Petrich, Intentional Action, LLC.
2:45-4:00pm — Speed Networking

4:00pm — Announcement of the Student Pitch Competition winner
The start-up workshop speaker, Shateria Smith, is an entrepreneuHER and owner of SimplyProps, an event prop building business; SimplyShateria; and LimeLight Podcast Studio. She is also an author and speaker based in Chattanooga, Tenn.
There is no cost to attend. Click on these links to sign up:
Tuesday, November 14: bit.ly/3QgiqLU
Thursday, November 16: bit.ly/3tOrW1p
Celebrate Global Entrepreneurship Week at Southwest Minnesota State University! Sponsors include Marshall Area Chamber, Center of Innovation and Entrepreneurship at SMSU, University of Minnesota Extension, Marshall Economic Development, Southwest Initiative Fund, LYFT (Launch Your Future Today) Career Pathways, Southwest West Central Service Cooperative, America's SBDC of Minnesota, and the U.S. Small Business Administration.
For more information contact Dr. George Taylor, director of the Center of Innovation and Entrepreneurship at SMSU: George.Taylor.2@SMSU.edu or 507-537-6180 or Christine Fischer, Director of SBDC, Christine.Fischer@SMSU.edu or 507-537-7386.
Related Articles