Academic Affairs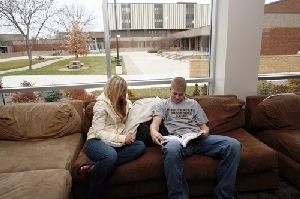 The Provost, is responsible for educational leadership within the University and the overall administration of Academic Life, Programs and Policy. Included in these duties are program development, curricular planning, faculty and staff development and evaluation, policy implementation, budget planning, and system-wide planning and development.
The Office of Academic Affairs has an open door policy.
If you have any suggestions or concerns about the academic affairs programs or policies at the University or have ideas that would help us to best meet student needs, please contact us
Phone: (507) 537-6246 to make an appointment with the Provost.
Email: Lori Hebig
Location: Founders Hall 214, please feel free to stop by and see us!
Best wishes for a successful academic year!