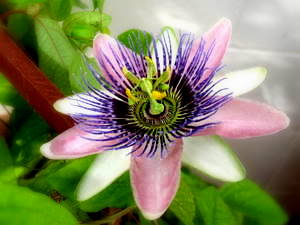 Our permanent plant collection displays interesting plants from around the world. Come see our great assortment of cacti, aloes, agaves and other succulents. Our tropical collection usually includes bananas, pineapples, palms and cycads. We have many herbs and other useful plants you can both see and smell! Wondering what a cotton or tobacco plant looks like? We usually have some. Posters and displays tell about adaptive traits and tips for growing plants at home.
Students in Biology, Agronomy and Environmental Science classes carry out plant experiments in the greenhouse. These experiments are an excellent opportunity for undergraduate research where students get to be scientists!
Our greenhouse is open to the public during regular school hours. Stop in and catch a warm, peaceful moment in a busy day!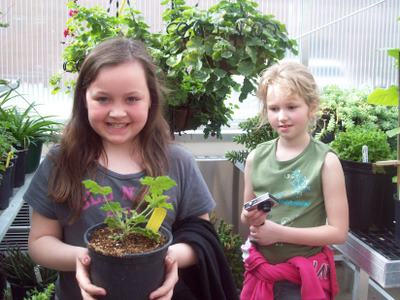 Our greenhouse was beautifully renovated in 2009-10 with funding from state HEAPR (Higher Education Asset Preservation and Renewal) funds. Improvements include a fully automated climate control system, new operable roof and walls to let in maximal light, a concrete floor for better access and pest control, new electrical and mechanical systems and movable benches that we can arrange for better access and displays.
Contact Information

Science Department
SM 178
Southwest Minnesota State University
1501 State Street * Marshall, MN 56258
Ph: (507) 537-6178 * Fax: (507) 537-6151
Email: Science@smsu.edu
You may also contact:
Jacky Aslesen, Greenhouse Manager
Ph: (507) 537-6202, jacky.aslesen@smsu.edu