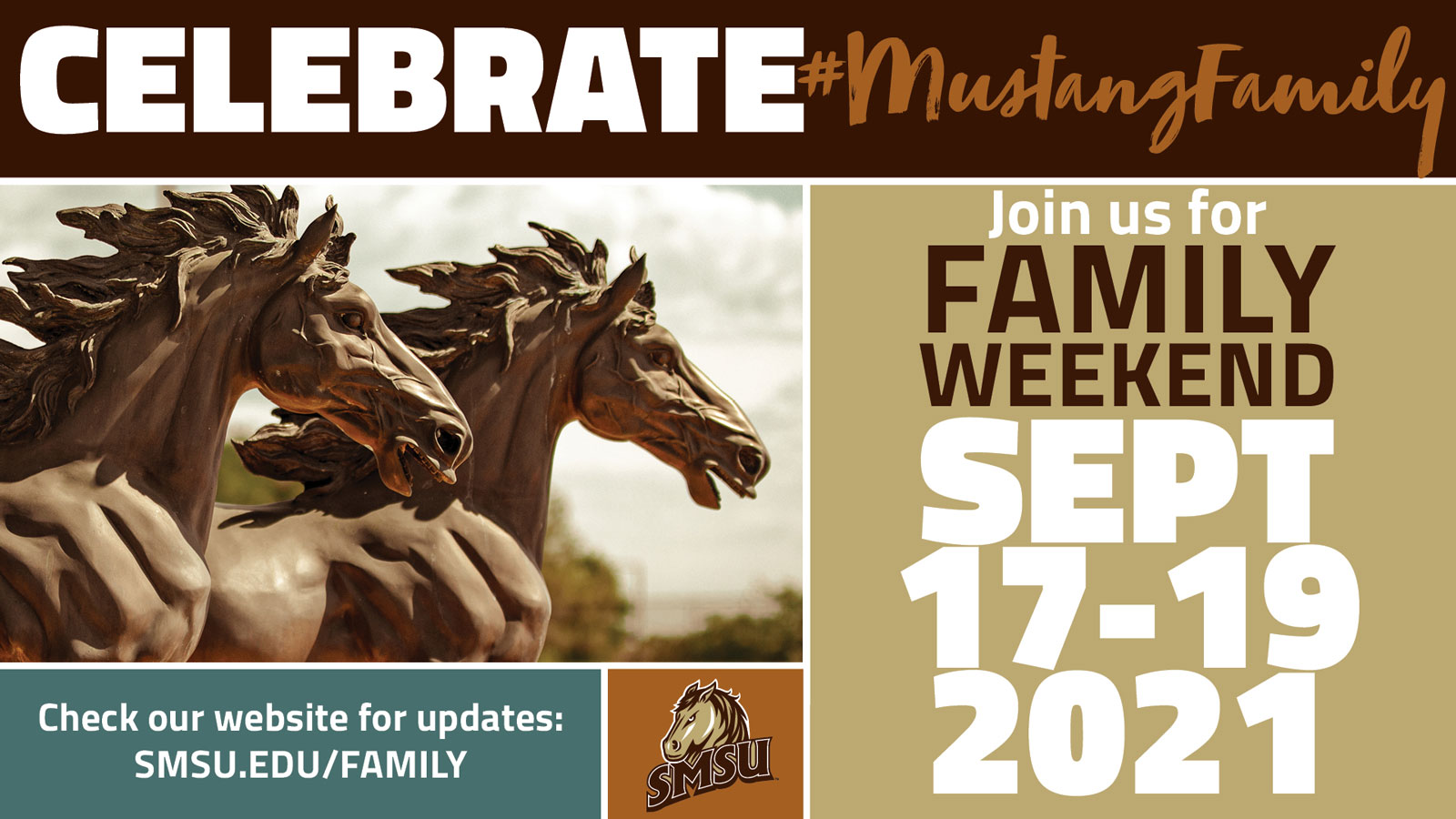 Family Weekend is a tradition at SMSU that brings
parents, siblings, grandparents, and family members to campus
to have fun with their student and experience campus with them.
Check back for schedule updates as we post them for our 2021 Family Weekend set for
Friday, September 17 – Sunday, September 19, 2021.
Until then, we find ways to celebrate family with students who have loved ones far away!
We are all a part of the #MustangFamily!
For questions, suggestions, and more information:
Contact Scott Ewing: scott.ewing@SMSU.edu or 507-537-6394.  
Last Modified: 4/12/21 2:30 PM